200214 | Weekend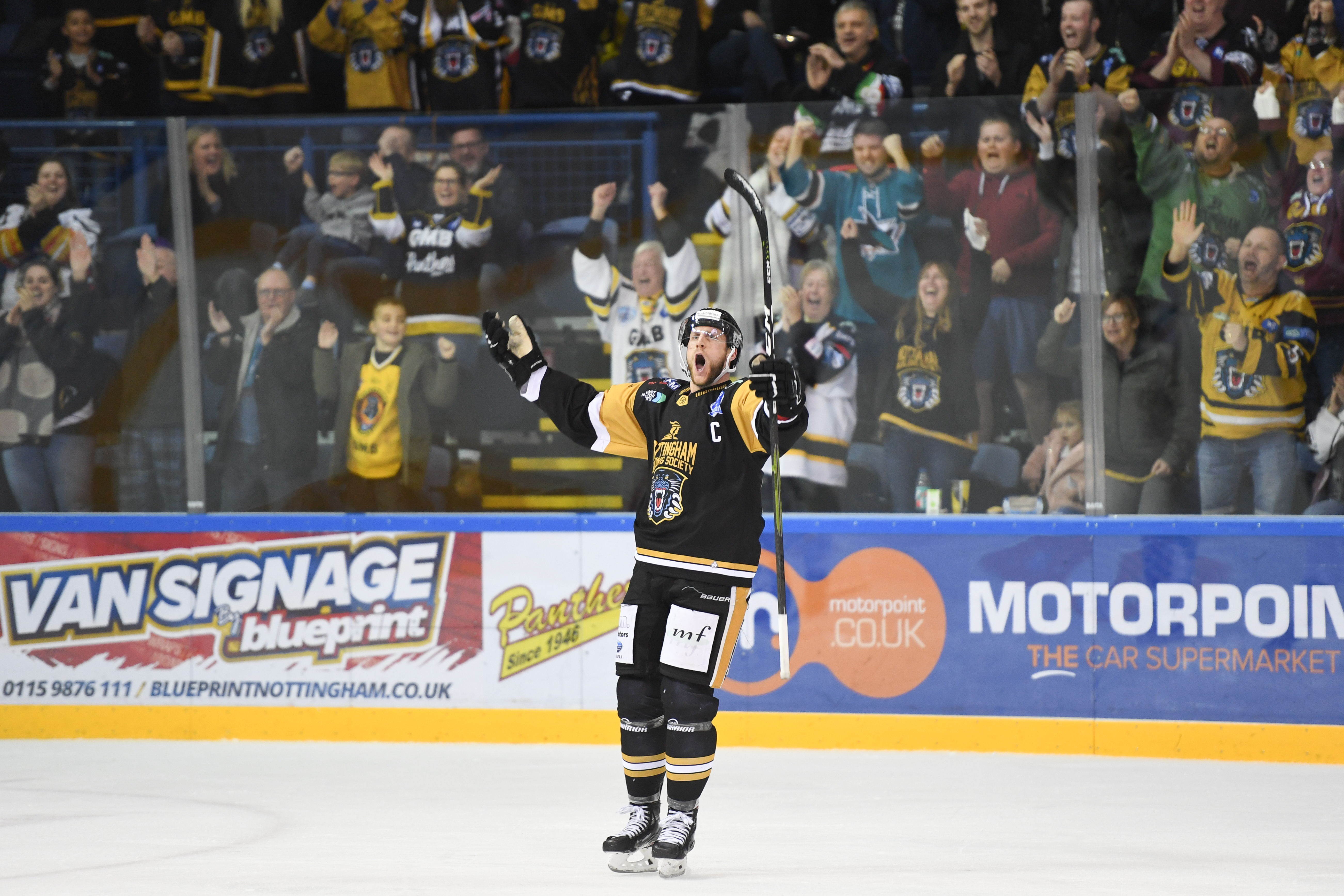 There are nearly five thousand fans already booked in for this weekend's home games against Fife tonight and against title rivals Belfast on Sunday.
Fans will still be able to pay on the door at both games but we do advise arriving early or better still buying in advance. Traffic problems in Nottingham have eased with the ring-road problems now slightly improved but we still urge fans to allow plenty of time to get to both games, especially tonight.
Meanwhile, tonight is Valentines' night sees with Panthers returning to home ice action for the first time since the international break. Fife Flyers are back in town and we have a host of romantic specials lined up for fans.
PAWS, sponsored by Planet Bounce, will be handing out red roses from Flowervision. DJ Ken will be spinning appropriate tunes, there's a his and hers shoot-out lined up as well as all the usual events built around a Panthers' home game with action replays on the big screen (in association with Road Angel) and much more.
Will bachelor Paws still be looking so lonely by the end of the game?
Keep an eye on him throughout the game which is sponsored by Jeremias Chimney Systems. Sunday against Belfast we are sponsored by Saltbox who have a special Valentines' menu on offer tonight, as does Spotlight inside the arena.
To get your match tickets if you haven't already done so call 0843 373 3000, visit the box office in person or click here to buy online.
PANTHERS' ICE HOCKEY – JUST CAN'T GET ENOUGH!