200216 | SOHB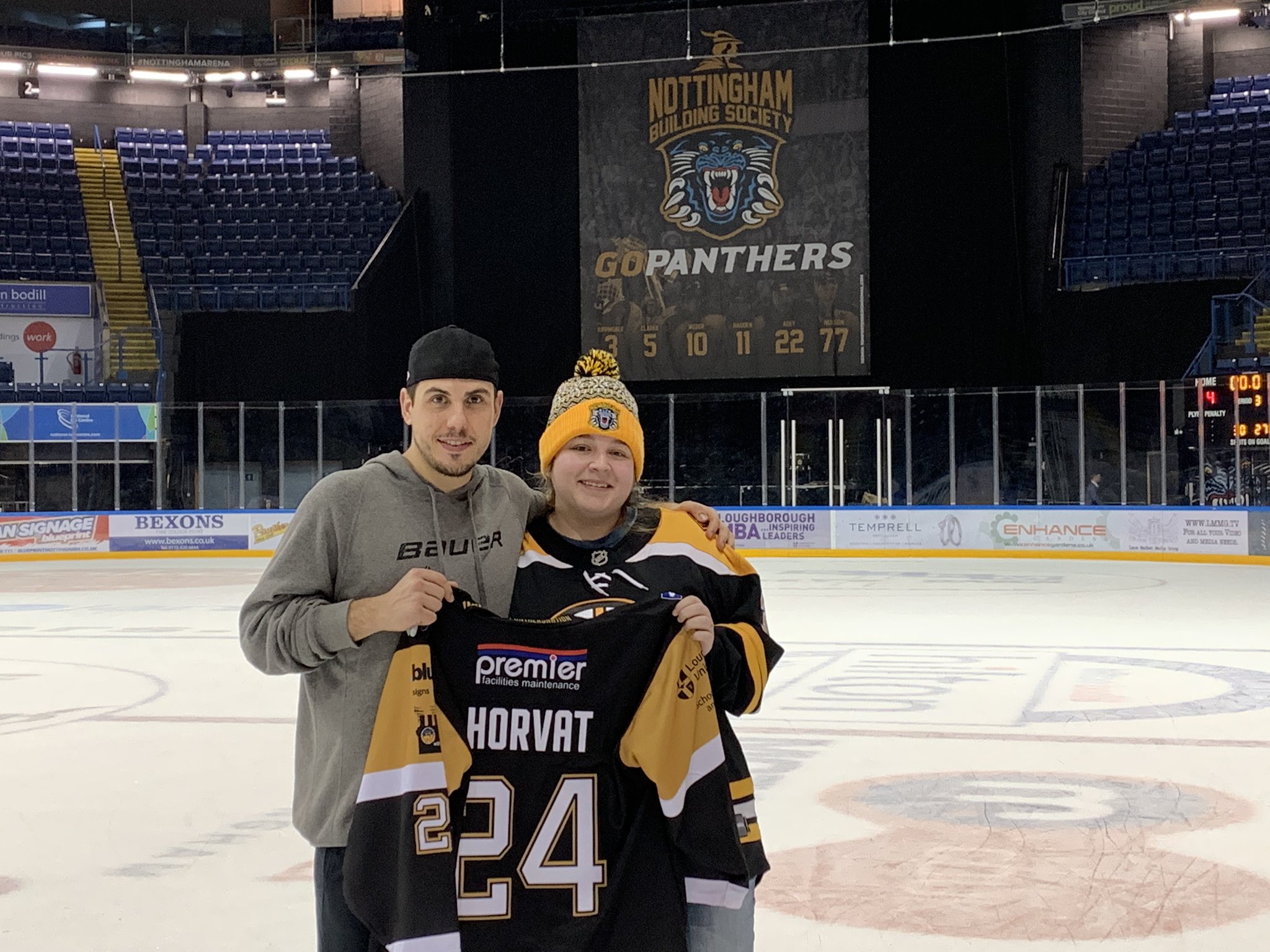 Hallie live in Duffield, in Derbyshire, but is originally from Seattle in the United States, moving across the pond because, in her words, "her husband is a wonderful man" and she has now found a love for THE NOTTINGHAM Panthers.
Season 2019-20 is in fact Hallie's first as a Panthers' fan and at Sunday's huge 4-0 win over the Giants she got her first Panthers' jersey in the form of Ryan Horvat's gameworn #24 shirt, not a bad first if you ask us!
Hallie also has a love for the Boston Bruins who also play in black & gold - we're noticing a theme there!