200221 | Sheffield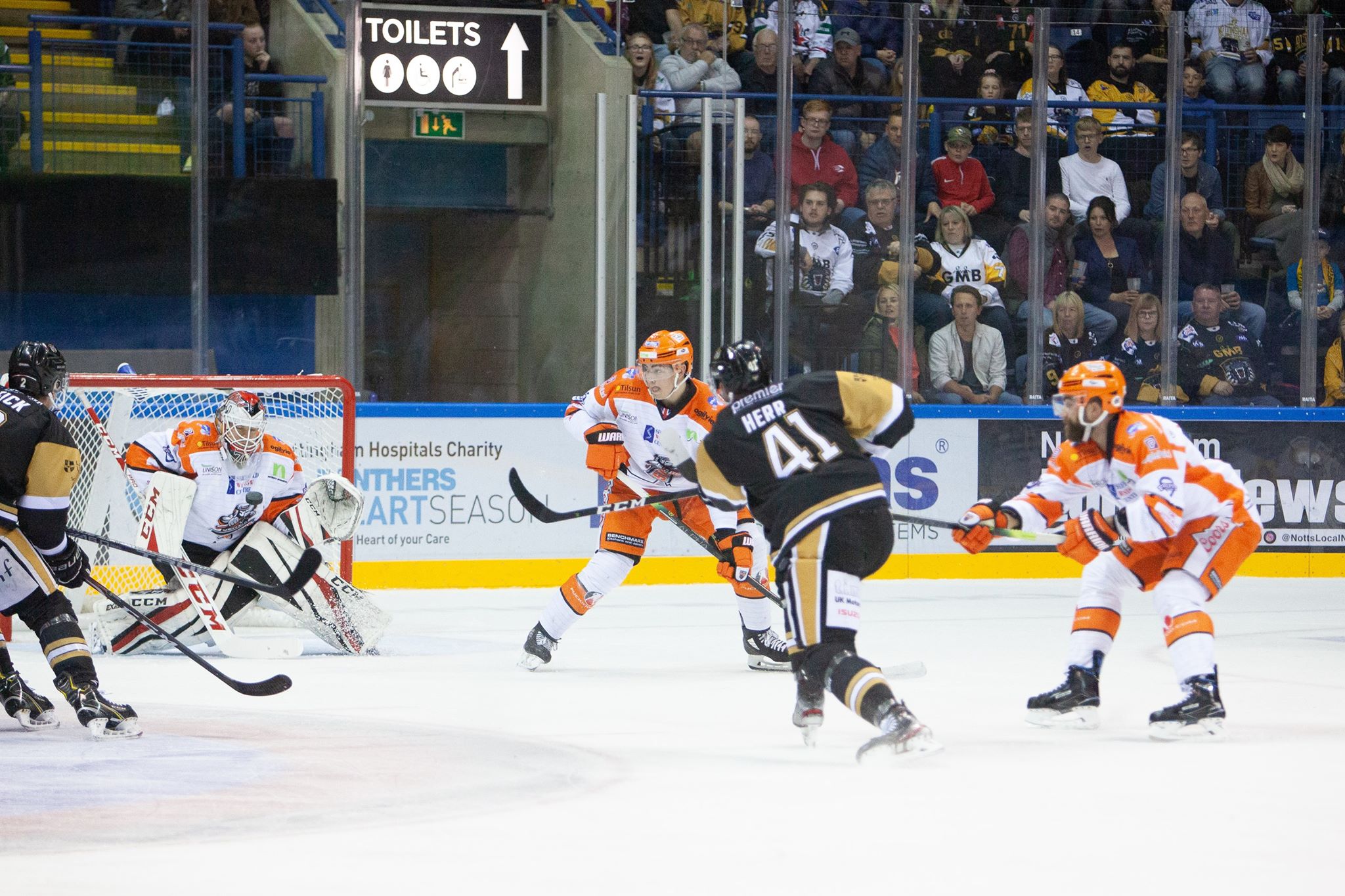 With every seat in the bowl at the arena accounted for the box office has been searching for alternatives for fans who can't get in.
There's the webcast to watch of course, but ice hockey is best seen live at the Motorpoint Arena. After some swapping around the last four tickets on an individual basis in the sky boxes are still available and that's it for the whole arena. Thank you for your support, it has been amazing.
The last handful of seats in the sky boxes can be bought online (click here) by 'phone 0843 373 3000 or in person at the box office at The Motorpoint Arena. To buy online from the arena map go to the highlighted box numbers on the edge of the drawing OR click on best available at the top of the page.
THE NOTTINGHAM Panthers versus the Sheffield STEELERS. Saturday February 22nd at 7pm. Sponsored by DNS, document network services, 'phones and printers.
SATURDAY AT SEVEN … THERE'S NO PLACE ELSE TO BE!
JUST CAN'T GET ENOUGH!