200225 | Dusseldorf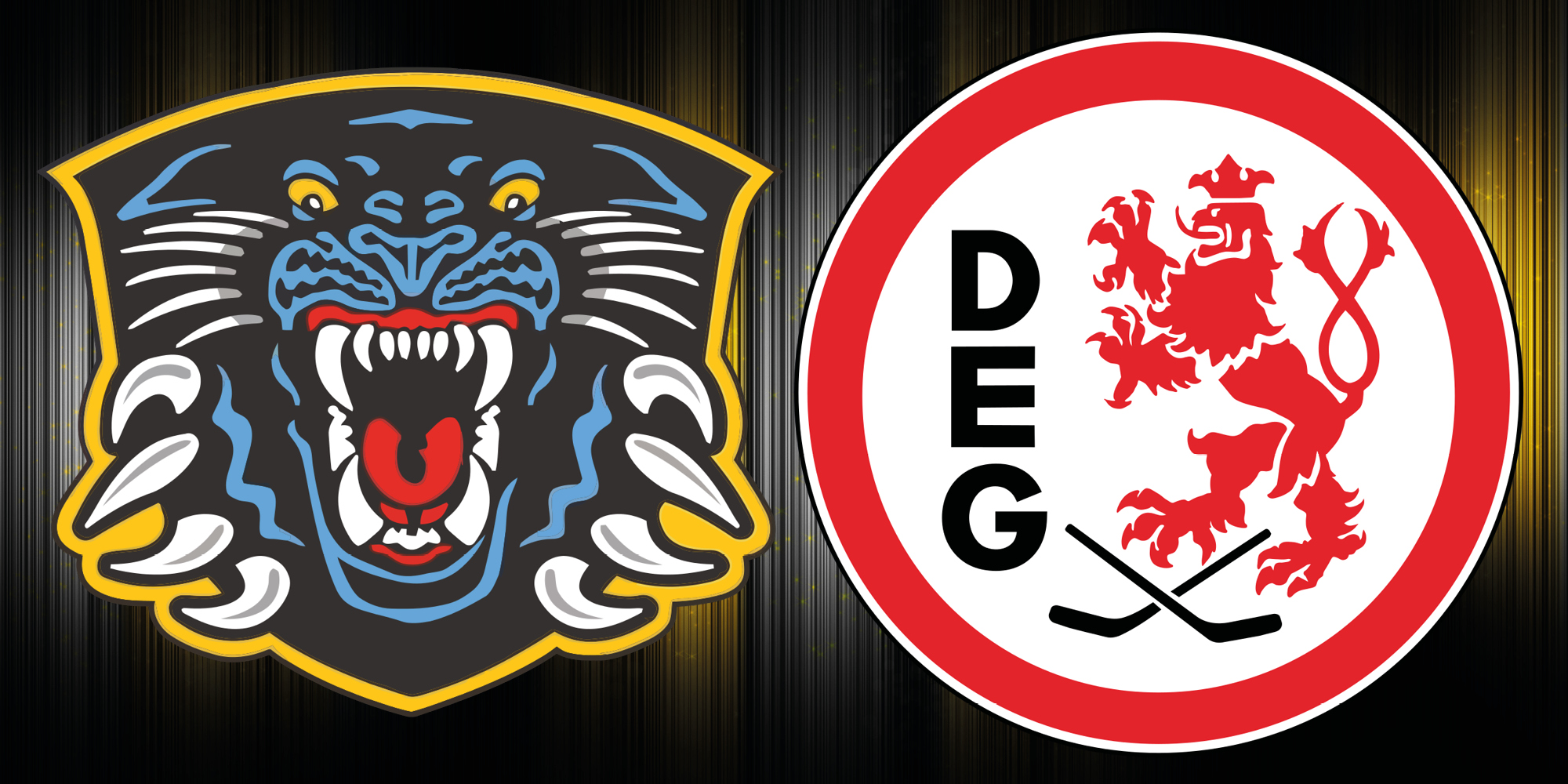 THE NOTTINGHAM Panthers are set to take on DEL side Düsseldorfer EG during their 2020/2021 pre-season training camp. There will be back-to-back games at the Motorpoint Arena on the weekend of August 29th (Saturday, 7.00pm face-off) and August 30th (Sunday, 4.00pm face-off) in the latest instalment of the Aladdin Cup.
Since they were formed Düsseldorfer EG have been crowned German champions eight times, and they've been runners-up ten times. They're currently in fifth place in the DEL regular season standings.
Director of Hockey Gui Doucet told panthers.co.uk: "We've firmly got our eyes on this season's title challenge but come next season we want to hit the ground running and that means taking on the very best opposition available to us.
"Playing aginst a top DEL side during our pre-season training camp will put us in good stead for the 2020/2021 EIHL campaign and allow us to see how we stack up to one of Europe's best teams."
Tickets for these pre-season games against Düsseldorf are pencilled in to go on sale on April 6th at 9am from the Motorpoint Arena Nottingham website.