200229 | SOHB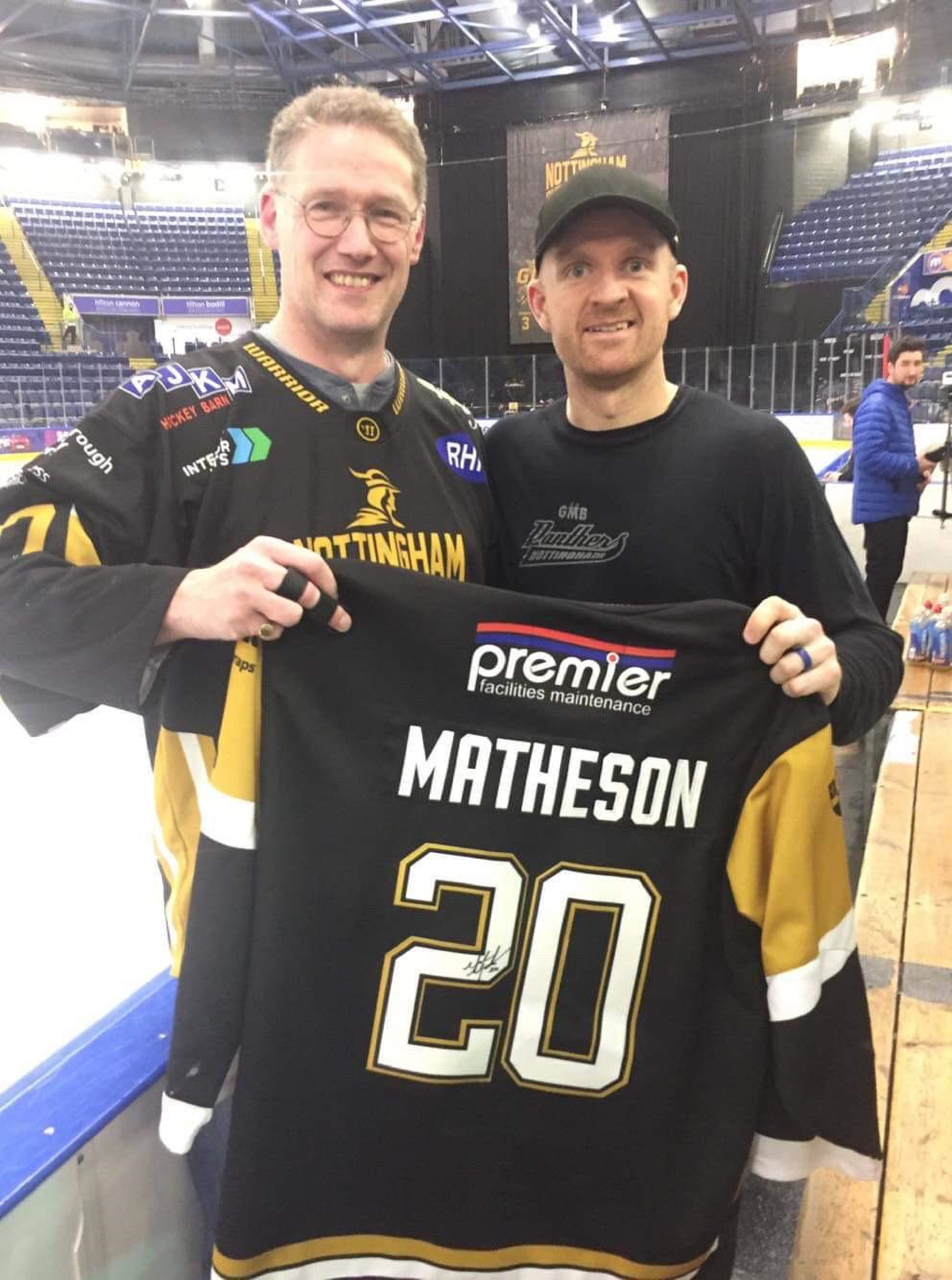 Gareth Childs, who's in his fthird year as a Panthers' season ticket holder, claimed his first ever prize at a Panthers' game when he won Player/Assistant Coach Mark Matheson's jersey on Saturday night.
Gareth is already guaranteed a game worn jersey as he sponsors Georgs Golovkovs but now he can add the smooth skating Canadian defenceman's to his collection aswell.
There's another great prize on the line at Sunday afternoon's game against the Blaze when you could go home with Jake Hansen's jersey. You've got to be in it to win it and the only way to win it is to be there so book your tickets now by visiting the Motorpoint Arena box office, calling 0843 373 3000 or by clicking here to buy online.