200304 | Black and Gold Cup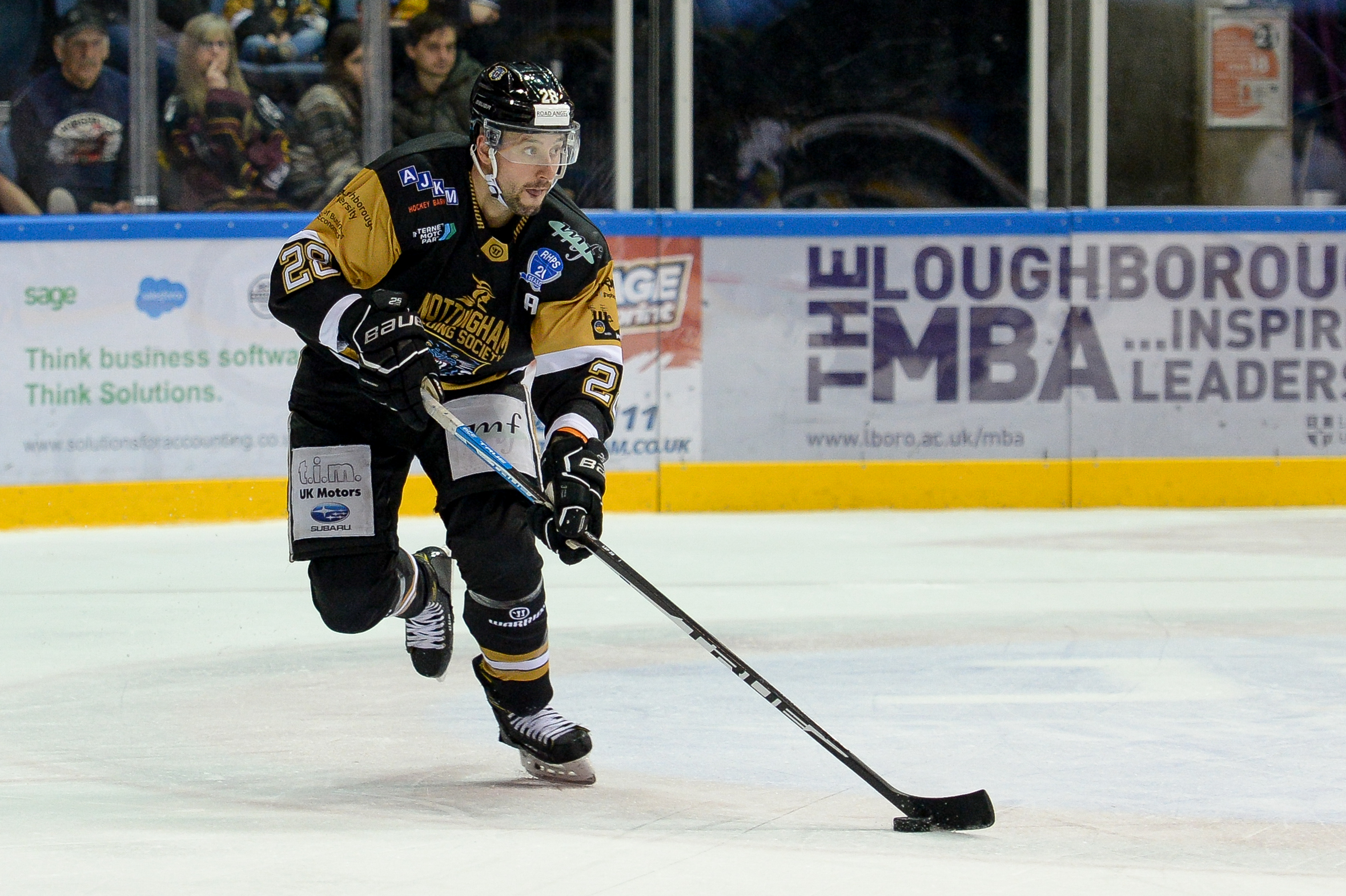 With no competitive games until March 13th THE NOTTINGHAM Panthers will be holding a competitive inter-squad friendly for the "Black & Gold Cup" next Tuesday, March 10th from 3.30pm 'til 5.00pm.
The game will see Captain Sam Herr's "Rest of the World" side go up against Alternate Captain Gui Lepine's "Canadian" side with the score being kept and the winning team being awarded with the first ever "Black & Gold Cup".
One of the teams will be wearing a special gold jersey and all of those will be up for grabs in the "Shirt Off His Back" raffle at the game against the Cardiff Devils on March 21st.
Head Coach Tim Wallace will be on officiating duties and the teams will line-up as below:
Team Canada (Captain Gui Lepine): #37 Kevin Carr, #13 Joseph Hazeldine, #20 Mark Matheson, #25 Josh Tetlow, #28 Gui Lepine, #7 Robert Lachowicz, #9 Brett Perlini, #24 Ryan Horvat, #43 Mathieu Tousignant, #48 Jullian Talbot, #74 Ollie Betteridge
Team Rest of the Word (Captain Sam Herr): #1 Jackson Whistle, #2 Danny Fick, #4 Jason Binkley, #27 Brian Connelly, #95 Adam Deutsch, #14 Jordan Kelsall, #17 Dylan Malmquist, #19 Georgs Golovkovs, #21 Jake Hansen, #41 Sam Herr, #88 Jon Rheault
The game will be held on the CCM Rink at the Motorpoint Arena and season ticket holders can email info@panthers.co.uk to guarantee themselves entry as spaces are limited and will be allocated on a first come first serve basis.
ANY SEASON TICKET HOLDERS INTERESTED IN ATTENDING THIS EVENT MUST EMAIL IN BY 12.00PM ON MARCH 5TH SO THEY CAN BE ASSIGNED AN E-TICKET, ANY EMAILS RECEIVED AFTER 12.00PM ON MARCH 5TH WILL NOT BE CONSIDERED.