200331 | Broken Heart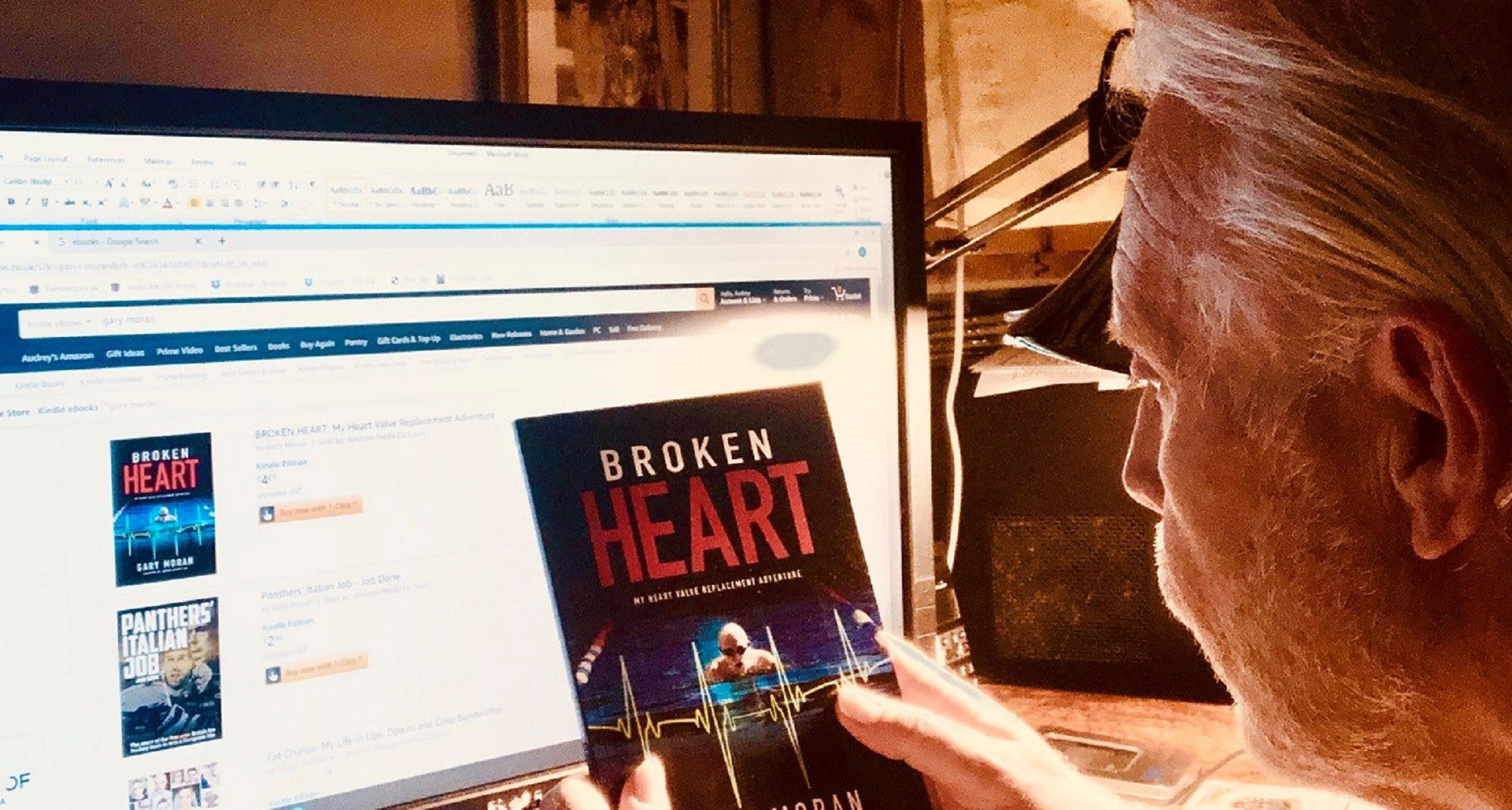 The book BROKEN HEART – written by Panthers' general manager Gary Moran – is now available worldwide at Amazon Kindle.
The book was written to help the club raise funds for Nottingham Hospitals Charities and the electronic version of the true-life tale of recovery from major heart surgery follows a great reception for the paperback.
The book's foreword was written by one of the country's stand-out stand-up comedians, Jasper Carrott OBE who described it as having been written with 'humour and honesty'.
It is a sideways look at heart surgery as seen from the patient's viewpoint but you don't have to be a heart patient or a family member to enjoy the contents. It will have universal appeal.
With its unique sports' backdrop it was at the vanguard of the awareness side of the Panthers' "Have-A-Heart" season and is full of praise for the NHS staff who helped the author. It should help to pass a couple of hours of anyone's time during the current lockdown.
To buy BROKEN HEART – MY HEART VALVE REPLACEMENT ADVENTURE visit Amazon Kindle Books and search under the author's name or the title or click here.