200407 | All Stars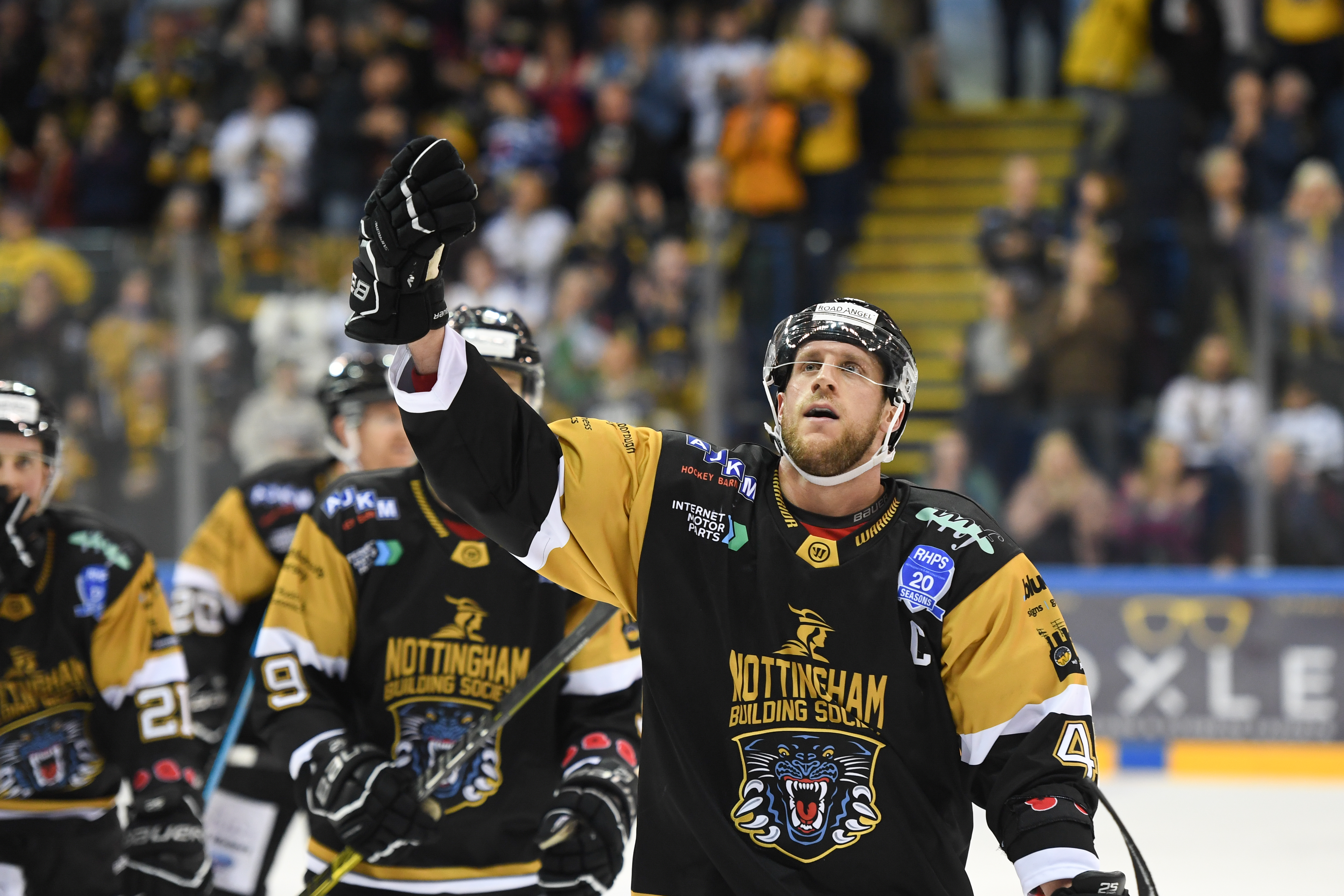 THE NOTTINGHAM Panthers' Captain Sam Herr and Player/Assistant-Coach Mark Matheson have both been named to the "EIHL First All-Star Team" as voted for by Elite League fans.
Sam, who received the most votes of any forward at 11.84%, was the Elite League's leading point-scorer in the 2019/20 season recording 59 points (30 goals & 29 assists) in 46 games after joining the Panthers from the AHL's Ontario Reign, where his previous career high had been 17 points (9 goals & 8 assists) in 68 games during the 18/19 season.
On top of that he also recorded 17 points (6 goals & 11 assists) in 12 Challenge Cup games along with 9 points (5 goals & 4 assists) in 6 Continental Cup games.
Defenceman Mark Matheson, who joined the Panthers from arch-rivals Sheffield on the back of a lower body injury that caused him to miss the last 14 games of the 2018/19 campaign, returned to the Elite League with a point to prove and, as the oldest player on the 19/20 roster, showed that age is just a number as he finished second in the Panthers' point-scoring charts, behind only Captain Sam Herr, and was second amongst all defenceman in the Elite League point-scoring charts.
Mark, who picked up 10.52% of the fans votes behind only Cardiff's Gleason Fournier, also added 7 points (2 goals & 5 assists) in 12 Challenge Cup games and 5 points (5 assists) in six Continental Cup games.
EIHL First All-Star Team:
Netminder: C.J. Motte (Coventry Blaze)
Defenceman: Gleason Fournier (Cardiff Devils)
Defenceman: Mark Matheson (The Nottingham Panthers)
Forward: Sam Herr (The Nottingham Panthers)
Forward: Luke Ferrara (Coventry Blaze)
Forward: Joey Haddad (Cardiff Devils)