200407 | Full Game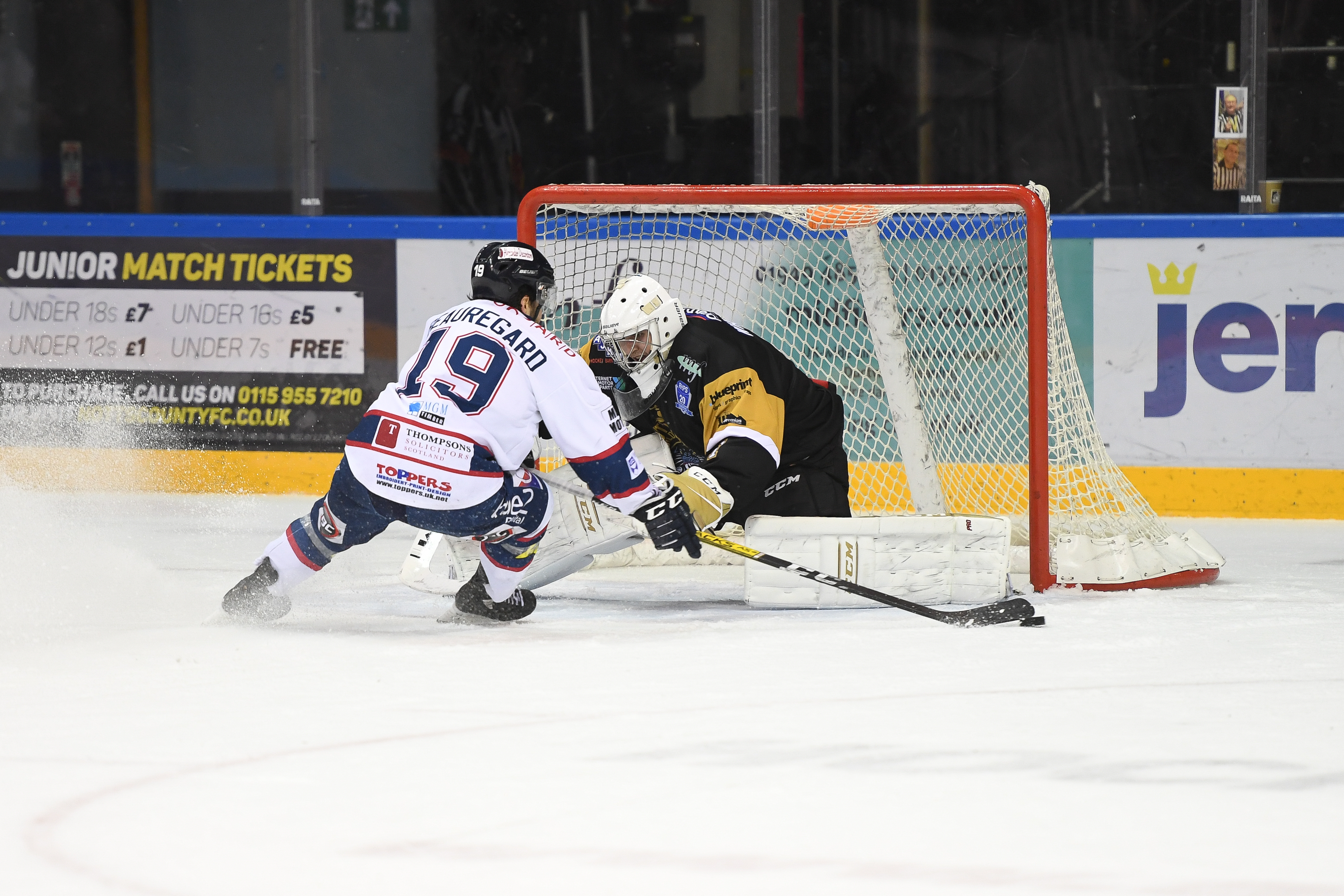 The latest in our string of full game streams takes place on Wednesday (April 8th) and sees The Nottingham Panthers take on the Dundee Stars in a classic game from the 2019/20 season.
Taking place just three days after the Panthers clinched an overtime win in Sheffield the Stars, who feature Continental Cup winning former Panther Matt Carter, came to Nottingham to burst the home side's bubble.
Regulation time couldn't seperate the teams, netminder Jackson Whistle took a starring turn in overtime and the game was settled in the shootout.
The puck drops at 7.30pm on Wednesday night so set your reminders through the thumbnail below and watch along with other members of the Panthers' Nation.