200526 | Molin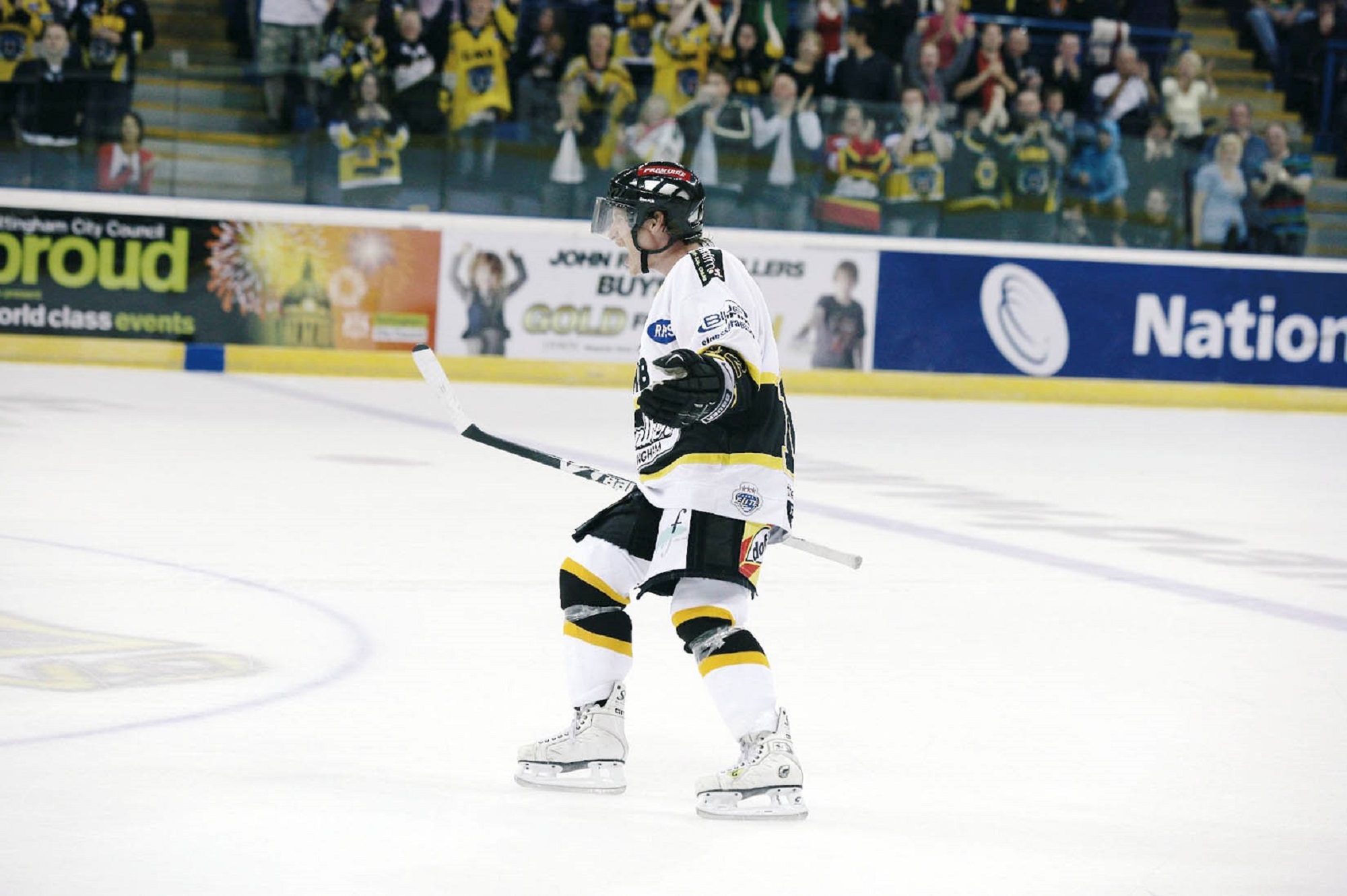 Panthers' Radio with XYNOMIX has its own special preview for the latest Panthers' TV with Jeremias retro-game broadcast which goes out on Wednesday night at 7.30pm
We're turning the clock back to September 2009 when the Coventry Blaze came to town to take on a Panthers team hit by injuries but where the coach and the backroom staff had worked round the clock to spring a surprise for the home fans which in turn upset the visiting coach.
Fans' favourite Johan Molin couldn't accept the offer to come back after the previous season when he bagged 55 points in 46 games for a second season with the Panthers.
An early season injury issue meant he did return for a brief spell though and the club kept it all under wraps, right up until warm-up when the Swedish forward skated out in his fancy white hockey skates. Visiting coach Paul Thompson's eyebrows couldn't go any higher!
We're planning a long chat with former Panthers' coach Corey Neilson on Panthers' Radio with Xynomix, but for now we've got a taster of what's to come as he looks forward to that match against the Blaze.
Click the image above or the link in the Radio Buzz section to hear it and find out also about the player who had to be hung like a bat upside down from the top of a door frame before games to loosen his back up enough to play!
STICK WITH IT … THE MORE WE STICK TOGETHER, THE SOONER WE WILL BE TOGETHER!