200704 | Ritten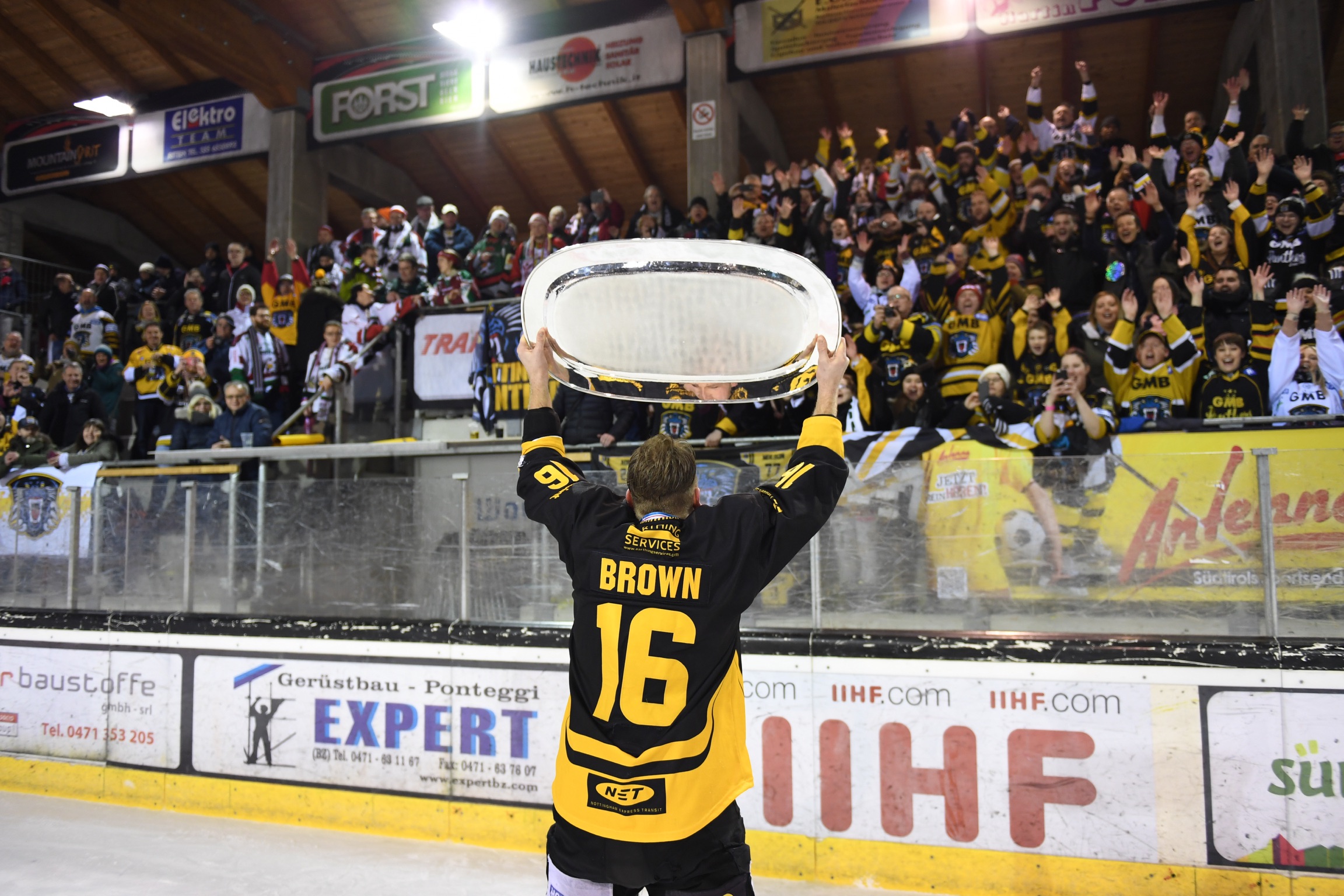 During the 2016/17 season THE NOTTINGHAM Panthers became the first British team to ever win a major European tite when they lifted the Continental Cup in Ritten, Italy on January 15th 2017 and now the game that sealed the deal, against hosts Ritten, will be aired on PanthersTV, with Jeremias Chimney Systems.
On the back of a shootout win over Kazakhstan team Beibarys Atyrau the Panthers needed just a single point from their game to make history and were bolstered by the news that forward Alex Nikiforuk would return to the line-up after racing home for the birth of his son.
You can read all about Alex & GM Gary Moran's harrowing trip down the mountains of Ritten to the train station, along with many, many more inside scoops including a memorable story involving netminder Miika Wiikman at the airport on the way home, in "Panthers' Italian Job: Job Done" which is available on Amazon Kindle for just £2.99 - purchase your copy by clicking here.
Set your reminders, and view the game, through the thumbnail below the show starts at 7.00pm on Saturday July 4th.