200708 | Wembley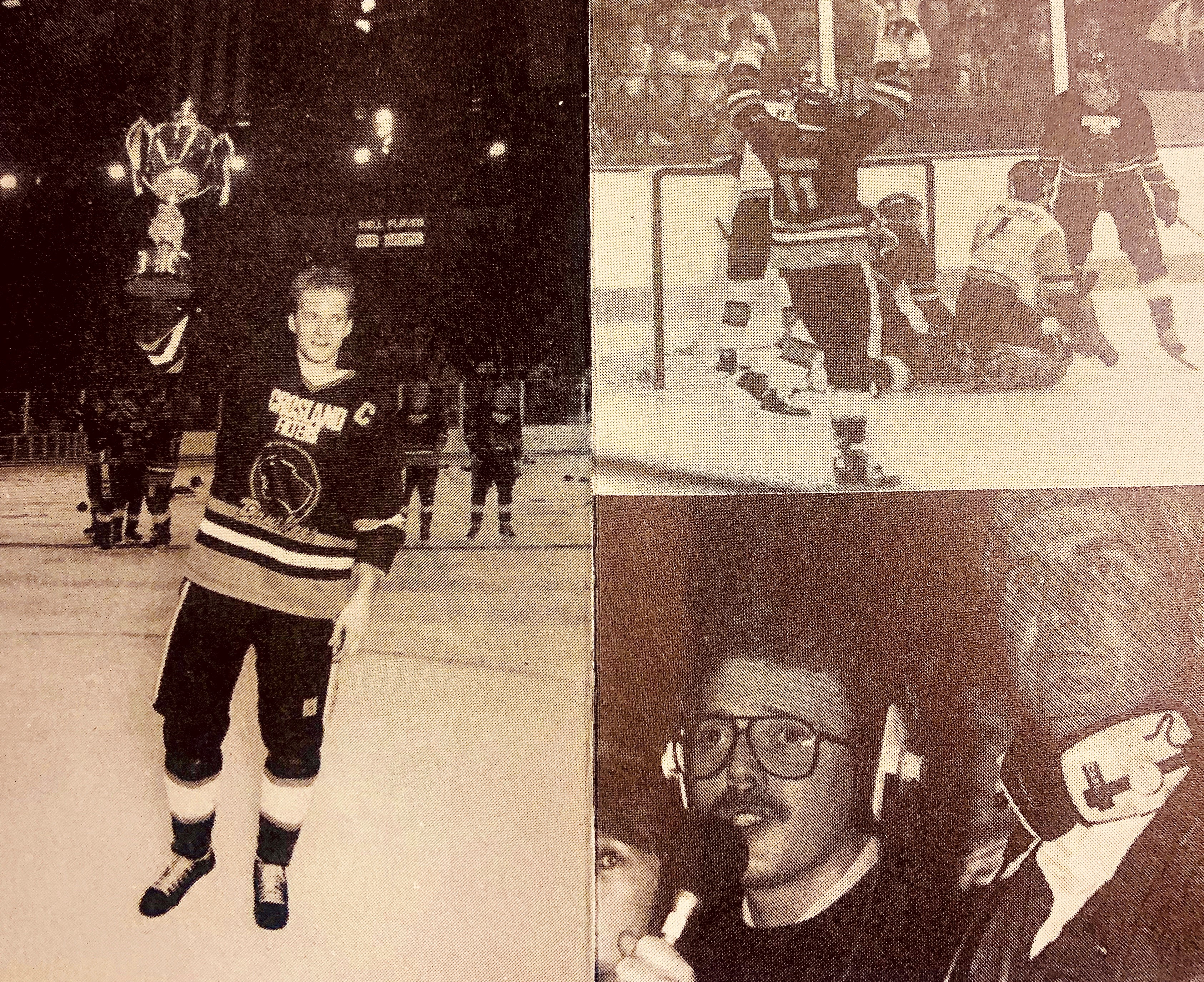 Eight years after the Nottingham Panthers were reformed they made their first ever trip to the play-off finals weekend at Wembley.
Ice hockey didn't attract much radio coverage in those days except in Nottingham where Gary Moran persuaded the bosses at GEM-AM to follow the Panthers with extensive reports, interviews and in the play-offs even full-match commentary.
The station was rewarded with a massive audience for the coverage of the final which came at the end of coach Alex Dampier's fourth season behind the Panthers' bench.
Teams were allowed three imports only in those days. Dampier broke with tradition and instead of two forwards and one foreign defencemen he switched to two defencemen (both rushing) and one forward alongside the British contingent of players.
It was a tactic that took the team to its first ever play-off finale.
Gary Moran was joined by former team manager/owner Gary Keward on commentary who after an equalising goal for Nottingham declared: "When you win you win, when you lose you're a nobody!"
The Press had written off the Panthers' chances in the build up to the finals weekend which started with a semi-final victory over Whitley Warriors from the North-East. Hear the closing seconds of that one right here on Panthers' Radio with Xynomix through the link in the Radio Buzz section.
And if that whets your appetite for some old-fashioned ice hockey radio commentary we've managed to get hold of a copy of the coverage from the final. Hockey retro at its best, the sound quality isn't perfect but we think it makes for exciting listening.
The 1989, Wembley Play-Off final ... Panthers versus Ayr … on Panthers' Radio, with Xynomix, through the image above, the link in the Radio Buzz section or wherever you get your podcasts by clicking here.
STAY SAFE AND ENJOY!