200717 | Pelicans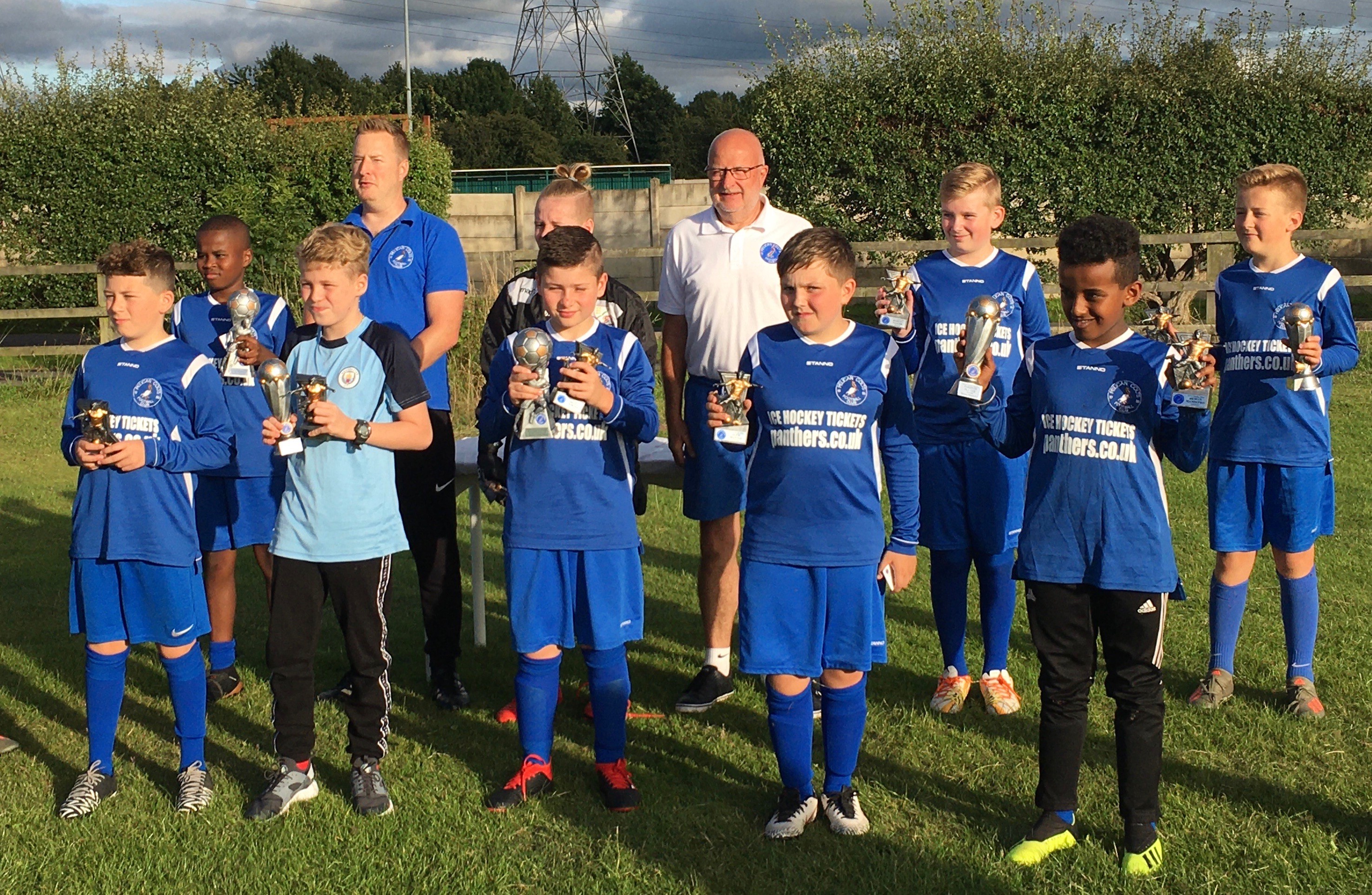 The Panthers sponsored Pelicans Under 11 Blue soccer team staged an open air awards gathering to celebrate another successful season in the FA's YEL league.
The team has climbed from the ninth to the fifth division in two years and now play their game proudly emblazoned with the legend; "ICE HOCKEY TICKETS – panthers.co.uk"
And just like their sponsors the team's annual awards ceremony had to be drastically altered to cope with the effects of the pandemic.
Whilst the Panthers switched to recording interviews and broadcasting the results and awards at the conclusion of the prematurely ended season 2019-20, the Pelicans postponed their 'do' until they could all get together, all be it, spread out on the pitch where they play their games.