200721 | Herr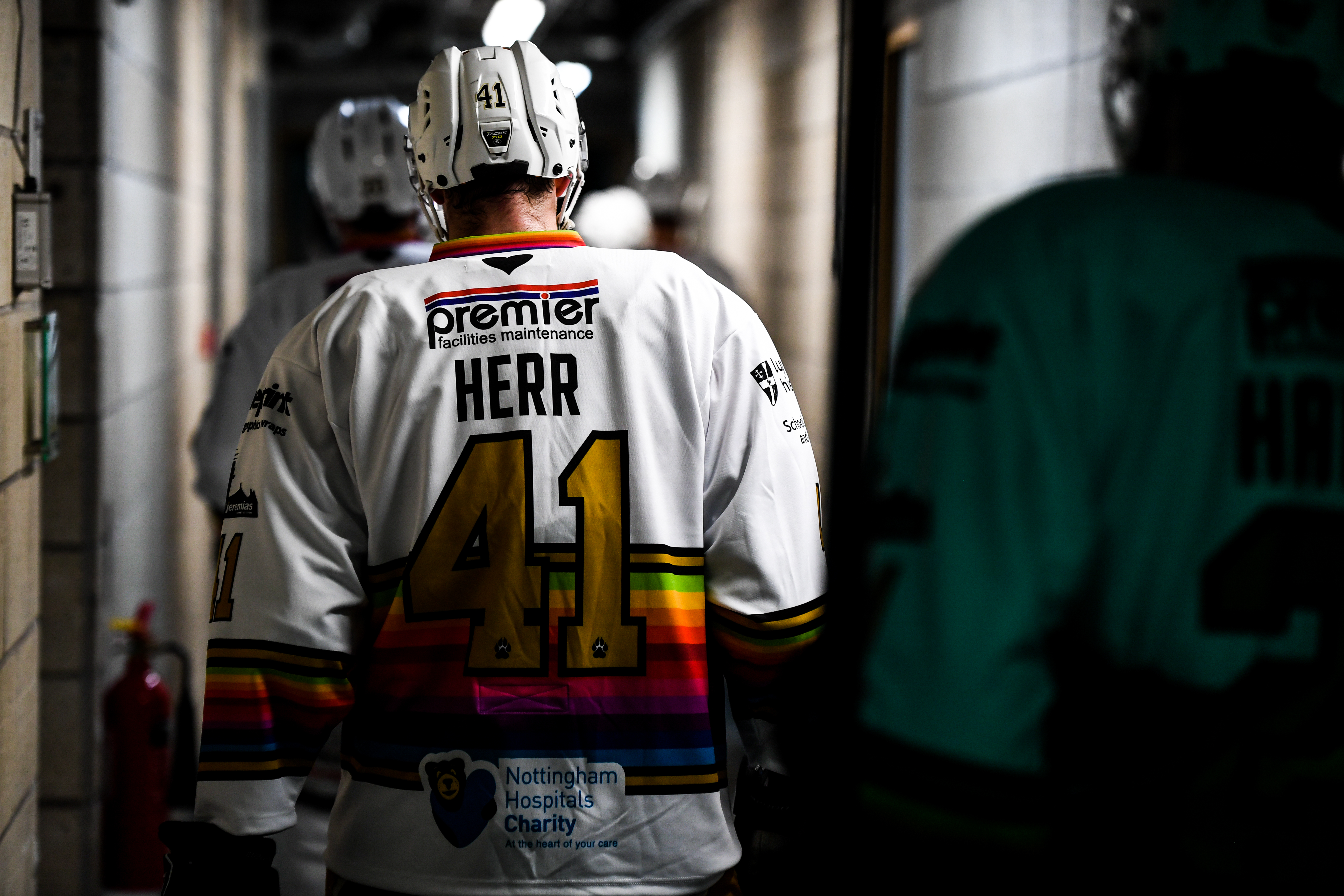 THE NOTTINGHAM Panthers hope to see Sam Herr in a club uniform again but it won't be in the near future. He is moving to the continent to further his career.
It's not the first time a player has shone in the Panthers' limelight and gone on to other leagues and it won't be the last.
Sam ripped up trees in the Elite League last season and the Panthers have been talking to the multi-award winning player about a return since as early as last October.
Those talks were always amiable and professional and along the way Panthers beat off interest from several other clubs in the UK to secure a promise for a return here if the big clubs in Europe didn't come calling. Sadly they did.
Sam has told director of hockey Gui Doucet that he has signed a letter of intent to move on and the Panthers wish him well and will be keeping the door for such a talented player firmly open.
His new club is in a league currently under a signing embargo due to the pandemic. There has been no official announcement of his recruitment at this stage. It is not our business to spoil such matters for them. We understand a formal announcement will become officially public shortly.
Said Gui Doucet today: "We're pleased for Sam and wish him well. We did everything we could over a long, long period of time, then the virus made things even more difficult but when it comes down to it, this is a good move for Sam and one he couldn't turn down. We enjoyed having him and thank him for his efforts and commitment both on and off the ice for the Panthers. He's a good guy and if and when he wants to come back he knows he just has to pick up the 'phone and call us.
"Once again with the spotlight on the Elite League and the Panthers in particular, it is no surprise that the scouts were taking notice of what was happening on the ice at the arena in Nottingham.
"It makes us attractive to future signings and rightly so. We can take a great benefit from being a stepping stone for players."