200723 | Aguirre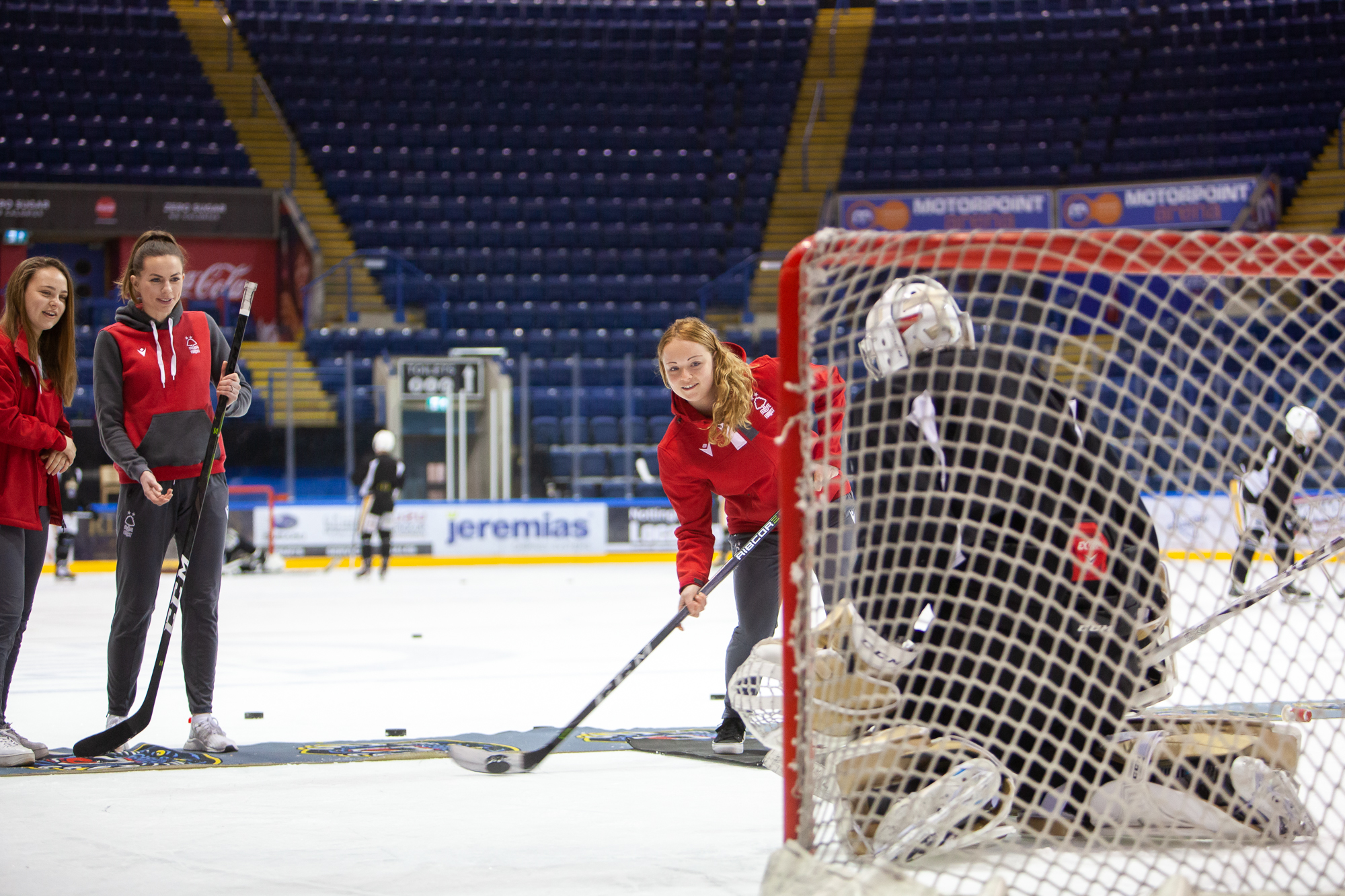 Aja Aguirre, Canadian shotstopper for Nottingham Forest Football Club Women's team, is the latest guest on The Nottingham Panthers' Audio Experience.
Aja and some of her teammates got to come down to watch the Panthers practice towards the backend of the, now cancelled, 2019/20 season and she starts off by talking about that experience as they capped the session off by getting onto the ice themselevs to take some shots at netminder Jackson Whistle.
The conversation then shifts to whether it was always football, or soccer, for Aja who grew up in Canada before making the move over the pond or if there were other sports, such as ice hockey, that also captured her attention.
Aja worked at Rogers Arena in Vancouver during the 2014 Winter Olympics that saw Canada win a thrilling final over the USA and she talks about what it was like in the city during that time and what it was like being in the arena at that gold medal game.
It's another great conversation for people to listen to as we here at The Nottingham Panthers continue to support women's sports and women in sport after previous episodes with Aja's teammate at Nottingham Forest Women, and captain, Lyndsey Harkin and Team Canada ice hockey players Natalie Spooner & Sarah Nurse.
View the episode through the thumbnail below or listen to it wherever you get your podcasts by clicking here.