200725 | PanthersTV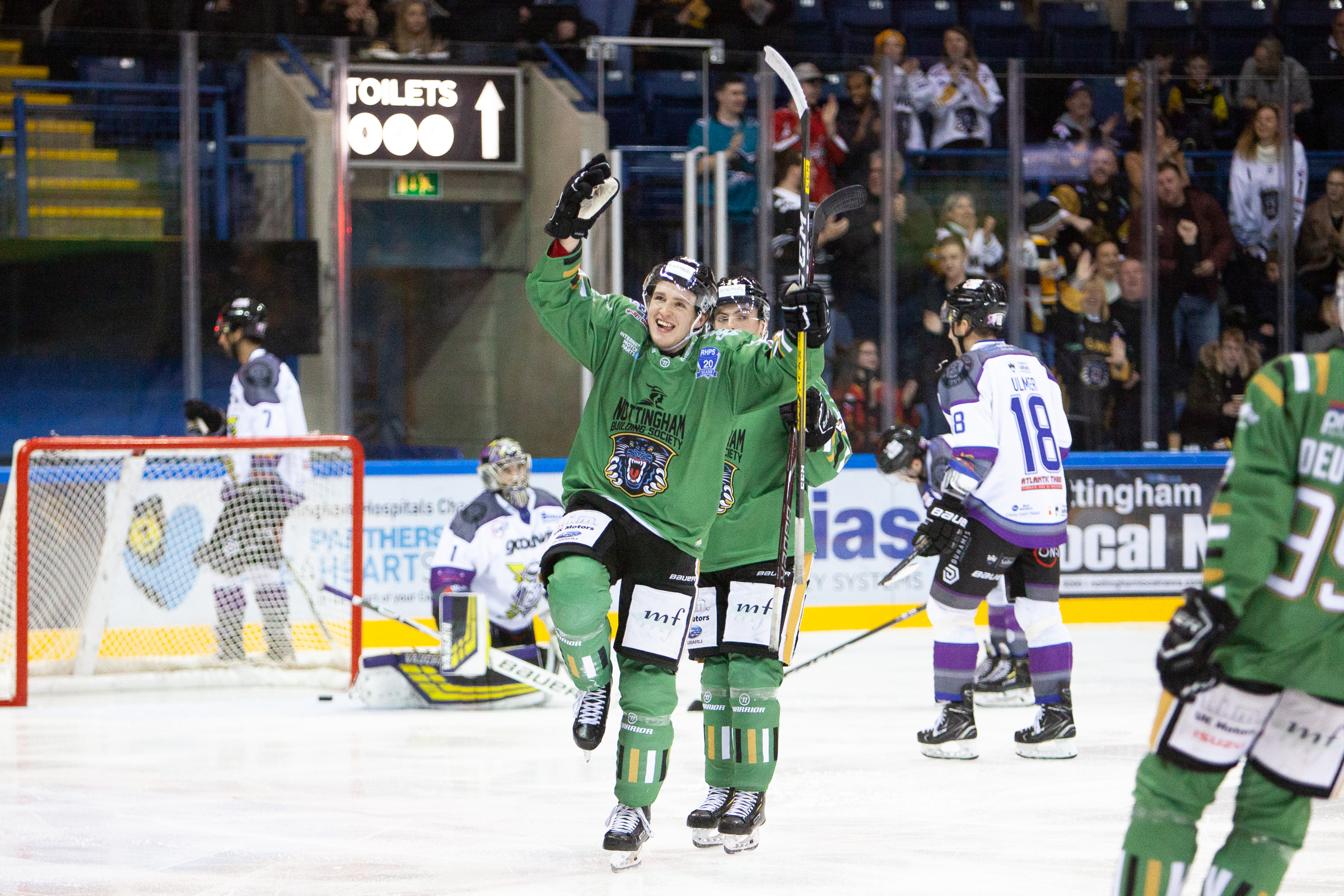 It's another weekend of classic action on PanthersTV, with Jeremias Chimney Systems, and this time THE NOTTINGHAM Panthers take on the Manchester Storm, Saturday at 7.00pm, and Cardiff Devils, Sunday at 4.00pm, in games a little over ten years apart.
First up it's a game from the 2019/20 season as the Storm paid a visit to the Motorpoint Arena on Novemver 2nd 2019 for a huge Challenge Cup round robin match-up.
Nottingham had just broken a streak of nine losses in their last ten games after Captain Sam Herr's dramatic late winner over the Fife Flyers on October 26th and were desperate to build momentum in all competitions after getting the train back on the rails.
Games against the Storm are always hard fought and this one was no different so get ready for a Saturday night hockey night and watch all of your favourites from the 2019/20 season in their Nottingham green jerseys once again.
You can view the game, and set your reminders, through the thumbnail below.