200731 | Ice Locker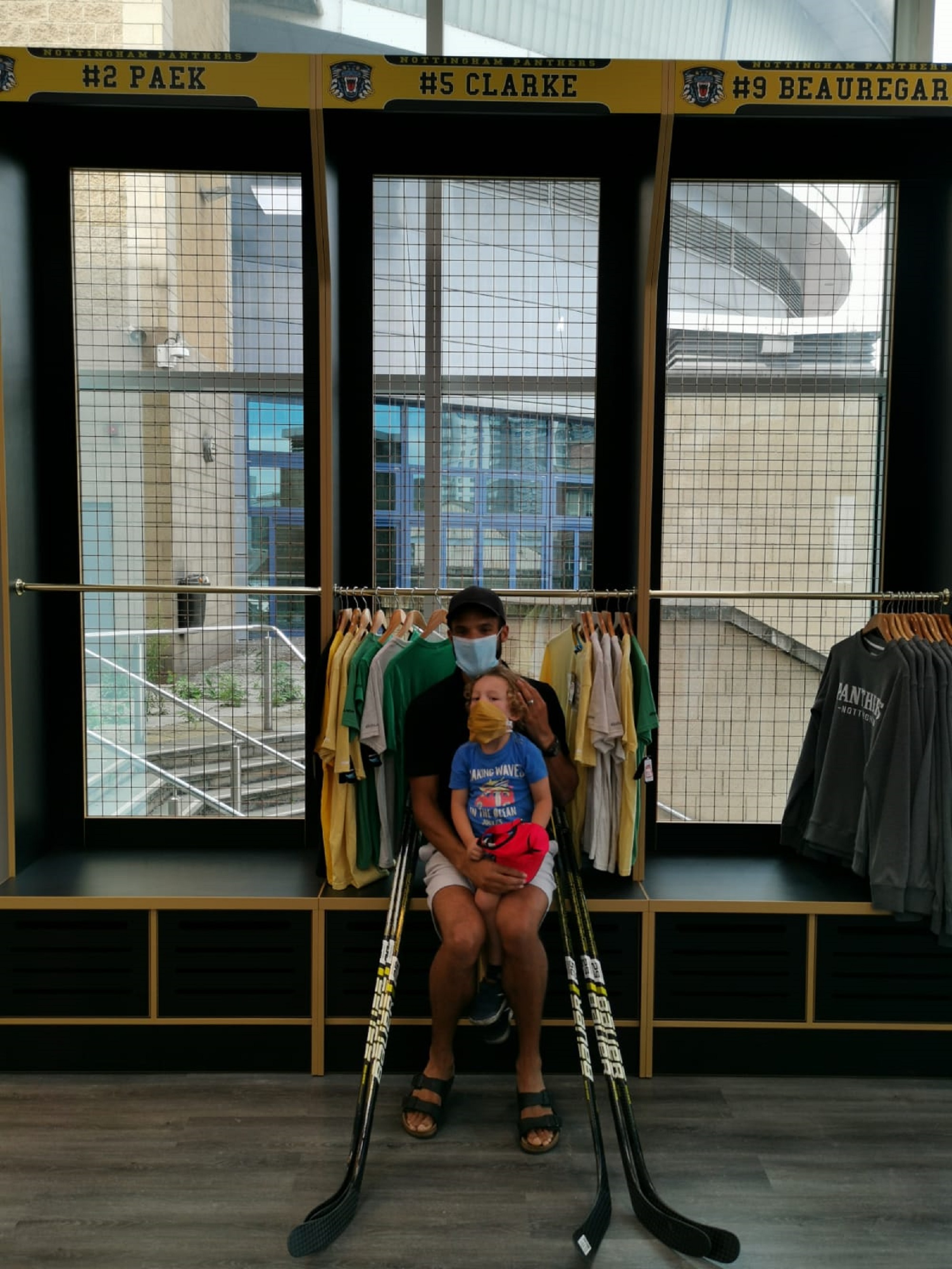 Ice Locker inside the Motorpoint Arena is holding a "Big Weekend Sale" this weekend and David Clarke popped by to check out the merchandise and his new stall inside the shop.
More information about the sale, provided by Ice Locker, can be found below.
The sale event will take place in Level 2 foyer at the National Ice Centre Nottingham. When you arrive you'll be directed to the main National Ice Centre entrance where there will be a one way system in place to keep everyone safe.
When? From Friday 31st July to Sunday 2nd August 2020.
Where? Taking place at the National Ice Centre, Nottingham.
Opening times? Opens from 10am to 3pm everyday.
Please wash your hands before entering the sale or use the hand sanitiser provided
Please do not attend the sale if you or anyone in your party has had COVID-19 symptoms in the past 14 days or have been in contact with someone who has tested positive.
You may be asked to queue outside before entering the sale, please prepare for appropriate weather
Please ensure you queue 2m apart and adhere to social distancing guidelines throughout the sale
Other areas of the NIC are not open, please do not leave the sale area in the foyer
No toilets are available on-site but Saltbox Bar is open and has toilets for use
Please wash your hands before entering the sale or use the hand sanitiser provided
We accept groups of the same household of no more than 6 people to walk around together
Please ensure you wear a mask at all times whilst shopping
No refunds will be given
Make sure you pick everything up on your way around – readmittance will have to come through the entrance queue
Skates are sold unsharpened, please ensure you get them sharpened before you hit the ice. Please keep an eye on Ice Locker social media for when skate grinding will be available
If you need any help please ask a member of staff