200810 | Sherwood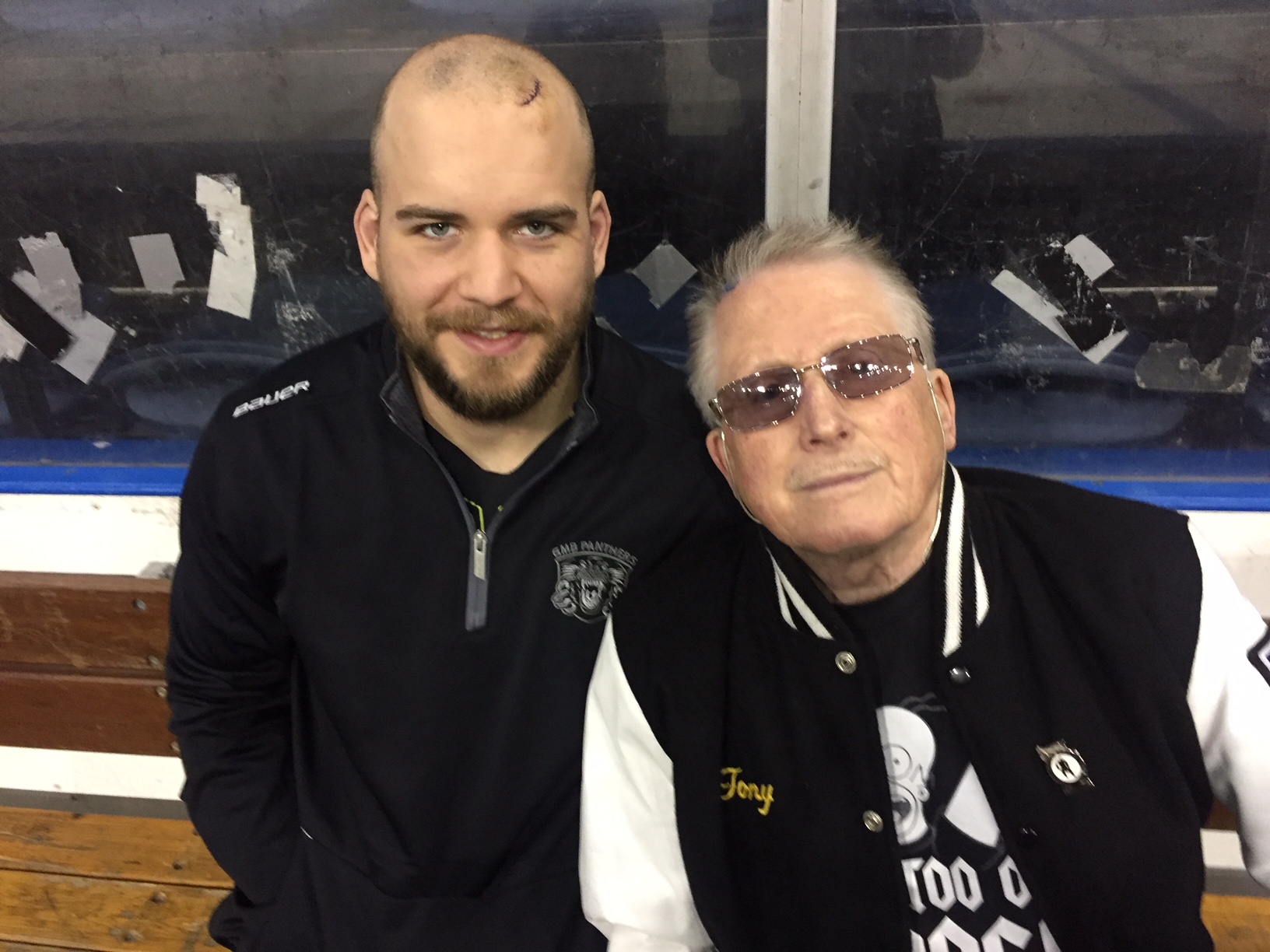 Long-time fan and former player-sponsor Tony Sherwood has revealed the pandemic has put paid to his hockey watching career.
Tony spent his life involved in show business and has 'retired' more than once before. This time he says it will be once and for all and a final decision.
Until recently he was still involved in putting on shows now and again and he had taken on speaking engagements as the "not so secret agent" when he lifted the lid on many behind the scenes secrets involving some of the biggest names in the showbiz industry.
Now though, with venues forced to shelve plans to re-open, he's decided to call time on all work and move to the West Country for a well-earned retirement. It means a passion for watching the Panthers, which started in 1958, has also come to an end.
Tony told us: "Ice hockey has been a very important part of my life and I will undoubtedly miss it! I didn't even get to say goodbye properly when the season came to such an abrupt unscheduled end. The last game I saw wasn't even a Panthers' match it was at Leeds – a far cry from the standard we have come to enjoy from the Elite League."
Over the years Tony has collected a vast amount of Panthers' memorabilia and he sent the club a couple of match magazines, amongst other mementoes, that he has collected during his time in the stands.
Included in the haul is the programme from the last ever game played in the old National League when Panthers entertained the Brighton Tigers on May 6th 1960 and also the match magazine from one of the first games after the sport was brought back to Nottingham in early November 1980.
He often sponsored players and he advertised his entertainments agency through the club. Amongst those sponsored players he remembers having Tim Peacock round for regular Sunday dinners cooked by his late and lovely wife Barbara when he admits it was sometimes hard to get more than a few words out of a fans' favourite whose son Craig followed in his dad's footsteps to play at the highest level in this country.
"But if you ask me to name my favourite player of all time we have to go back to the fifties and a big, tough rugged defenceman called Art Hodgins who reminded me of the film star John Wayne," added Tony who is pictured above alongside Mathieu Gagnon a couple of seasons back when Tony had been hit by a puck that deflected into the stands while Mathieu was suffering from a similar cut from a fight on the ice. Panthers got them together to compare notes and stitches.
We wish Tony well and we thank him for all that support over the years.