200813 | Halloween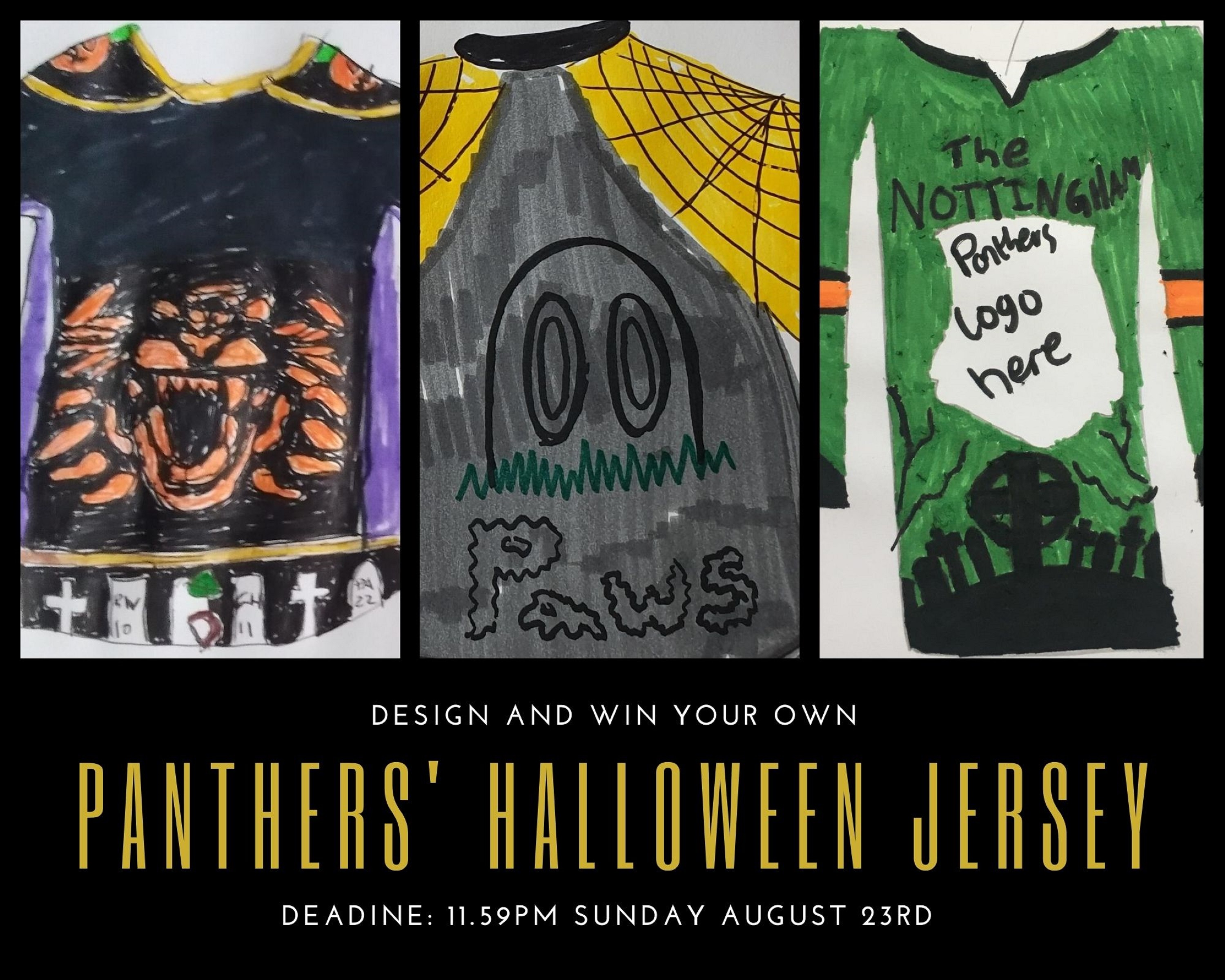 Panthers are hoping to bring out a spooky shirt for the month of October building up to Halloween itself.
If we can, we hope to get a special jersey made to headline the online shirt raffles and we want the fans to get involved with the design of the shirts.
You don't have to be an expert or a graphic designer or have top drawer artistic programmes on your computer. We can get the fine-tuning done and what we're looking for is your imaginative ideas which have already started to arrive by email (social@panthers.co.uk).
We dare you to have a go and join in. Send us your design.
If your design is chosen you will win your own shirt bearing your name and number of choice as a thank you from the Panthers so get your paints and crayons, pencils and felt-tips out or your computer design apps up and running. Come up with a hockey shirt design worthy of decorating a unique set of Panthers' Halloween shirts.
Our new LEGENDS' shirts are being very well received and are being used to headline the current raffles.
But in October we're thinking of putting some of the scariest names from the club's history on to the Halloween shirts… Names like Janssen – Henley – Penner and McGrattan spring to mind.
Each shirt will be a one-off never-to-be-repeated shirt.
A collector's item.
Remember to allow space for a namebar and number on the back and we'll be putting sponsors' logos on top of your design so bear that in mind also. Good luck!
The competition to design the Halloween special is open to all ages. Just remember to send your design to us by e-mail to social@panthers.co.uk
The panel will pick a design and we'll see if it can be made up to stun the draws throughout the month of October.
The DEADline for entries is MIDNIGHT on Sunday August the 23rd.