200820 | TCU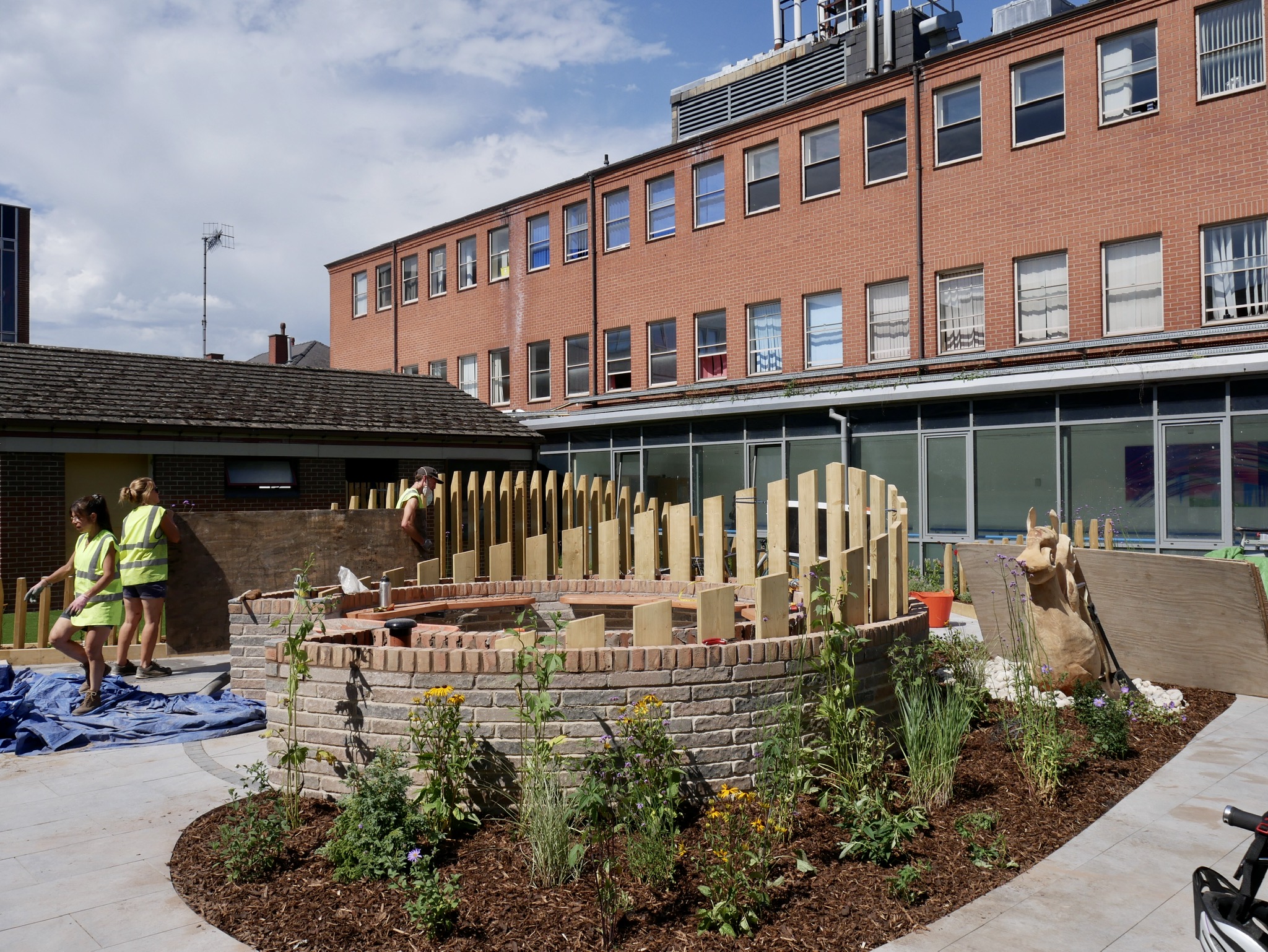 The garden planned for the Trent Cardiac Unit, thanks to your support for the Have-A-Heart campaign last season, is nearing completion and an official opening ceremony is being arranged for next month.
The campaign to raise funds through the Nottingham Hospitals Charities was the Nottingham Panthers' chosen charity last season. It raised well over £15,000 for the heart unit.
Panthers fund raising included the special Valentines' shirts, donations by fans, wristbands sales, a book, a special meal out with some of the players working as waiters and more.
Panthers had three special heart ambassadors during last season all of them heavily connected with the club and all of them having gone through the NHS for vital treatment on their tickers.
Young Thomas Bond was celebrating his birthday this week in a special shirt from the Valentines design that we had made for him as a thank you present for his family's support. He had good news from the hospital staff last week who told him his heart was doing well and his next scheduled operation can wait a while.
Another youngster Abigail Dove and her family were big supporters of the fund-raising as well. Her operation has been pronounced a complete success. She'll get her shirt soon.
Meanwhile Mark Blackburn picked up the jersey for his son Lewis – a former Panthers' national anthem bugle-player- who had treatment in Nottingham and Cambridge for his heart problems which ultimately led to a transplant operation.
He is currently still shielding but has been told at every stage so far that the transplant went well. He continues to make progress but is having to be extra careful because of the virus.
His dad told us : "It is fantastic news that the garden is nearing completion. It was such a great idea. Lovely that the patients will have somewhere to go. It is a wonderful effort from everyone involved to make it happen.
"The old Papworth hospital was set in a rural kind of area. It had a small pond, which Lewis could see from his room. During his recuperation and when he was allowed out, we would take a walk around the pond and grounds. The new garden should help patients and their families relax."
Once again we can only thank everyone who helped our fund-raising for a magnificent effort.