200910 | Halloween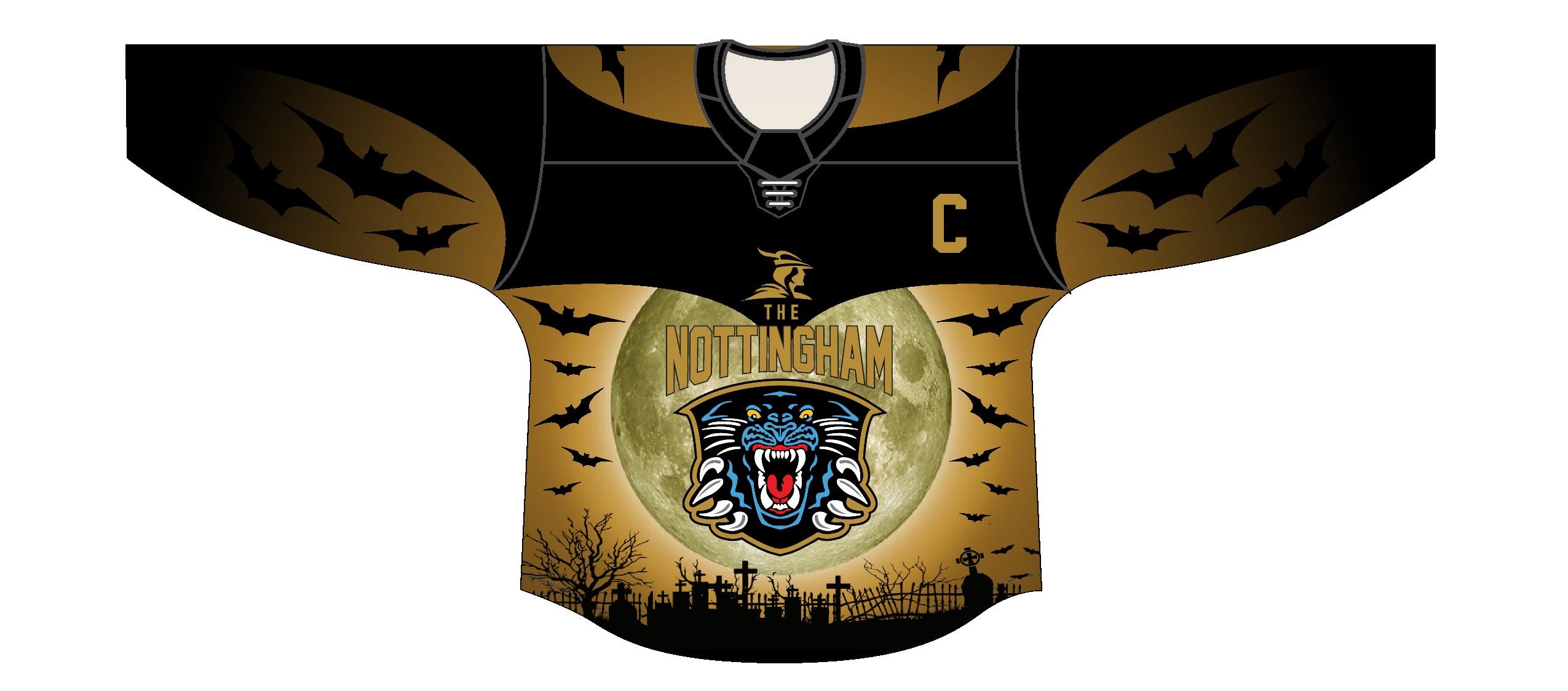 We're going to press ahead with plans for the "BAT-TO-THE-BONE" Halloween shirts for the jersey raffles leading up to the end of October.
It has been a collective effort from start to finish. First the fans were asked to send in their designs for a special jersey and amidst the toughest of rivals Andrew Cunnington's design caught the eye of the judging panel.
Then we threw some names out there for who should be on the roster – not just heavyweights but middleweights and players the opposition didn't like to see on the ice at face-offs or in the corners when battling for the puck.
We've taken your ideas from social media into account and we've talked to several players (past and present) about who they liked playing alongside for protection or just for fun or because you never knew what might happen. We've also talked to some opponents about which Panthers they gave respect to.
Taking all that into account the roster has been drawn up and we're aiming to start our unique raffle sequence from the end of this month.