200912 | Paek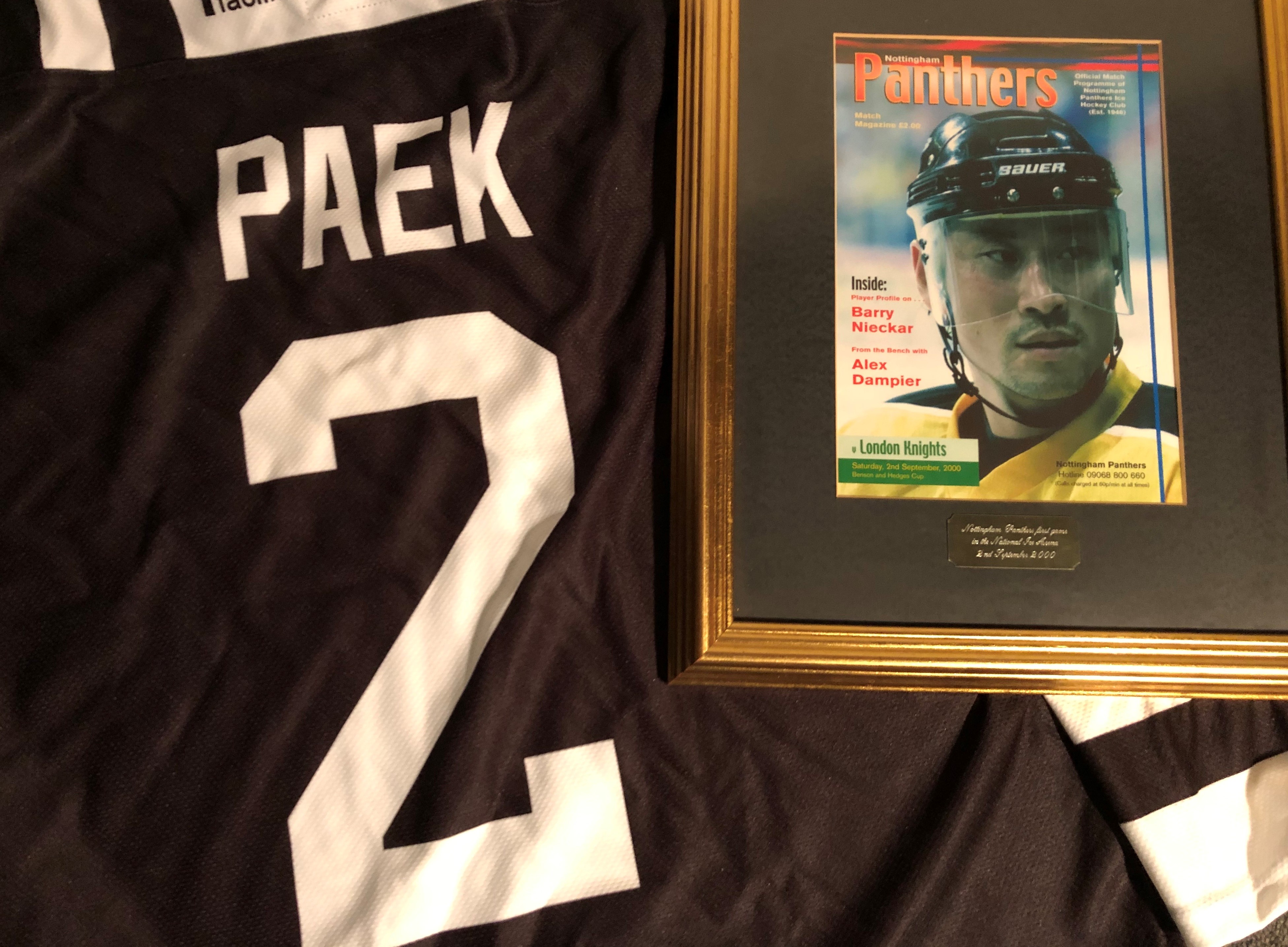 Another online raffle has come to a close and three more Panthers' fans have won some fabulous memorabilia.
Robert Templeman-Foster, who previously picked up a warm-up jersey in a past raffle, took the star prize in the form of Jim Paek's "Legends Collection" #2 jersey whilst Jake Hansen's silver sponsor Pauline Wardle will be adding another 2019/20 jersey to her collection, Georgs Golovkovs game worn, signed, white, #19 jersey.
Third prize goes to first-time winner Andrew James who will be getting a printed, gold, Continental Cup, #31 Sam Gospel jersey that is still in it's original packaging!
Congratulations to all of the winners and thank you to everyone who entered, your support of these online raffles during these unprecedented times has been nothing short of incredible.
Don't forget you could be a winner with THE NOTTINGHAM Panthers, just stay tuned to panthers.co.uk for our next raffle that will go live tomorrow.