200916 | Congratulations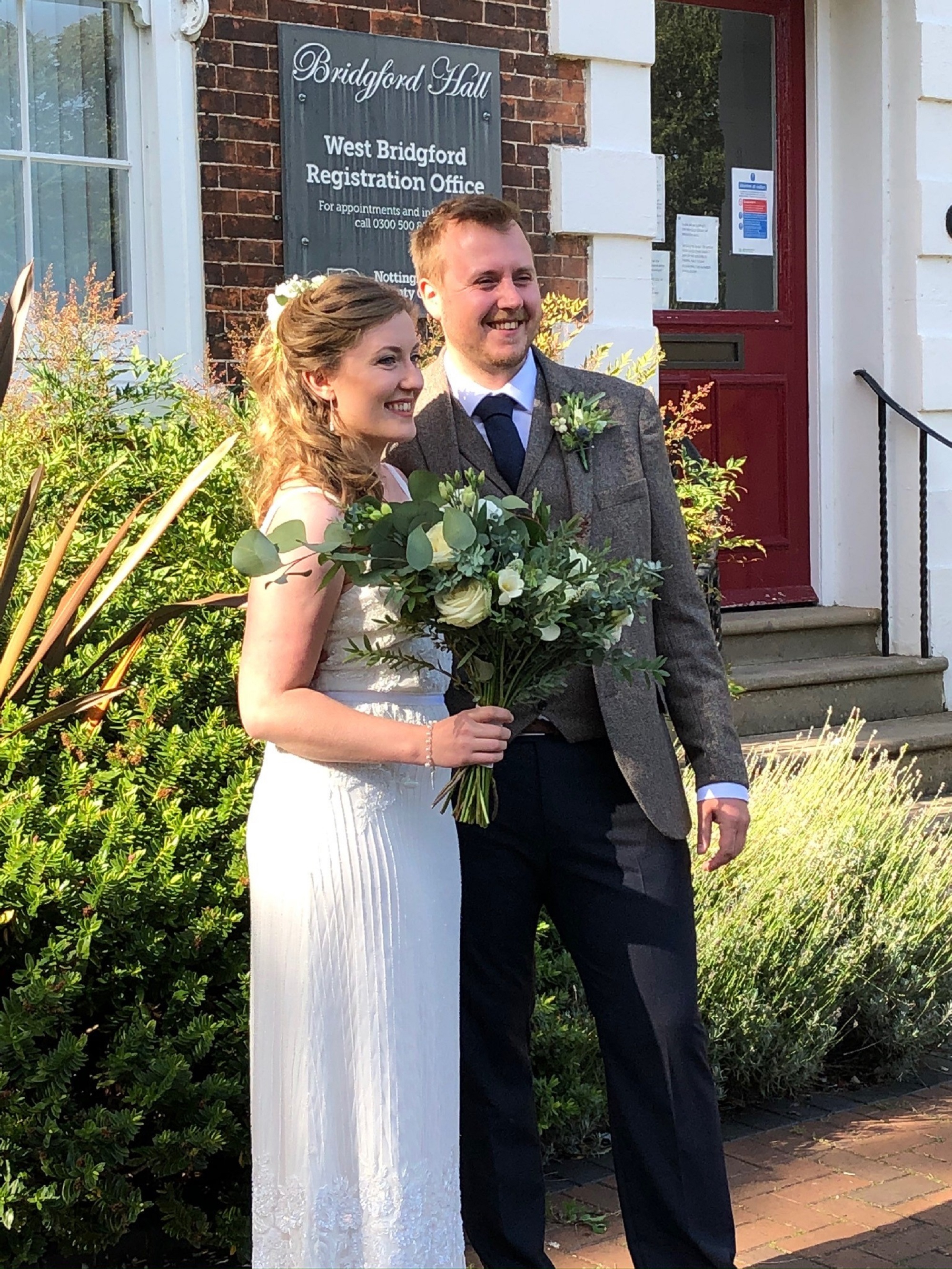 THE NOTTINGHAM Panthers' lead video cameraman Matt Daunt and his fiancée Ellen Fisher tied the knot this week after a couple of virus imposed postponements.
Matt and Ellen had to cancel their wedding plans more than once during the pandemic. In the end they decided to just get on with it so they had a small register office ceremony in West Bridgford followed by a family gathering under Covid rules under a marquee in the garden.
Said Matt afterwards: "It was a great day but such a shame that we had to have such limited numbers. We would have loved to have had more friends there but what we did have was memorable."
Panthers wish the happy couple all the best!