200923 | Ling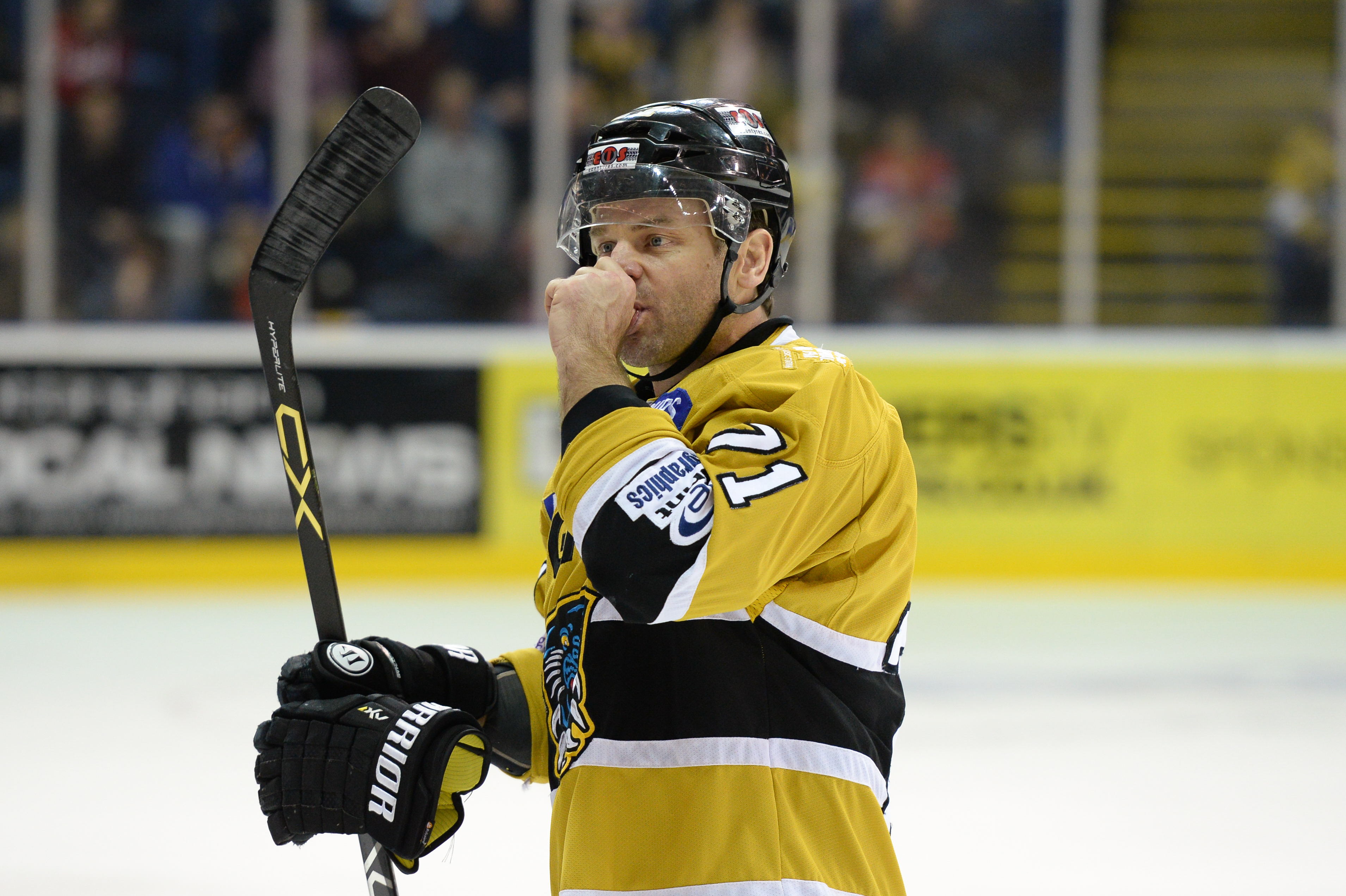 Grand Slam winner David Ling's Legends' shirt headlines this week's five-pack of prizes.
The #19 was a special player for the Panthers and very much a thorn in the side of the opposition every game. One night in Nottingham with a traffic snarl-up on the roads he was late for a match. A staff member's wife was also caught in the traffic and was in a left-hand drive car. Next thing there's a knock on the window and she looked round to see David Ling hanging out of his right-hand driver's window saying 'hello!'
"Linger," she cried, "You're late, you're missing warm-up!"
He shrugged and replied: "Aw, don't worry, I've done it before!"
Panthers' Director of Hockey Gui Doucet didn't play with David Ling but he remembers every moment of every shift he played against him. You can hear his assessment of the man whose LEGENDS' shirt is the star prize in this week's online raffle right now on Panthers' Radio, with Xynomix, through the image above or the link in the Radio Buzz section.
<><>
The #19 Legends' shirt is one of five very special and exclusive prizes up for grabs this week.
We have added four more shirts to the prize fund including a game-worn and signed #17 white Dylan Malmquist shirt from last season
There's also an "emergency" black team jersey from last season, unused, bearing the #21 and the namebar of coach Tim Wallace.
And we've topped the treasure trove of goodies off with two new and unused warm-up jerseys bearing the numbers #21 and #84.
FIVE prizes… and one of them could be yours for just a pound! Click here to join in the fun!
The prize list for this raffle is:
A Legends #19 DAVID LING shirt
A white gameworn and signed #17 DYLAN MALMQUIST shirt
A black unused team jersey #21 Wallace jersey
A #21 warm-up shirt
Another warm-up shirt #84
They're all rare items. The deadline on this raffle is Sunday night (September 27th) at 9pm.
The total number of tickets is always limited so your chances of winning are enhanced and they're multiplied by five with the size of the prize fund on offer this week. Remember one of these exclusive pieces of Panthers' memorabilia could be yours for a stake of just one pound.
Please note our office is under very limited opening times as we continue to protect you and our staff. Winners will be notified and prizes sent out. You won't have to wait too long. Thanks for your patience, the prizes are all unique. It'll be worth the wait.
GOOD LUCK EVERYONE. STAY SAFE.