200927 | Halloween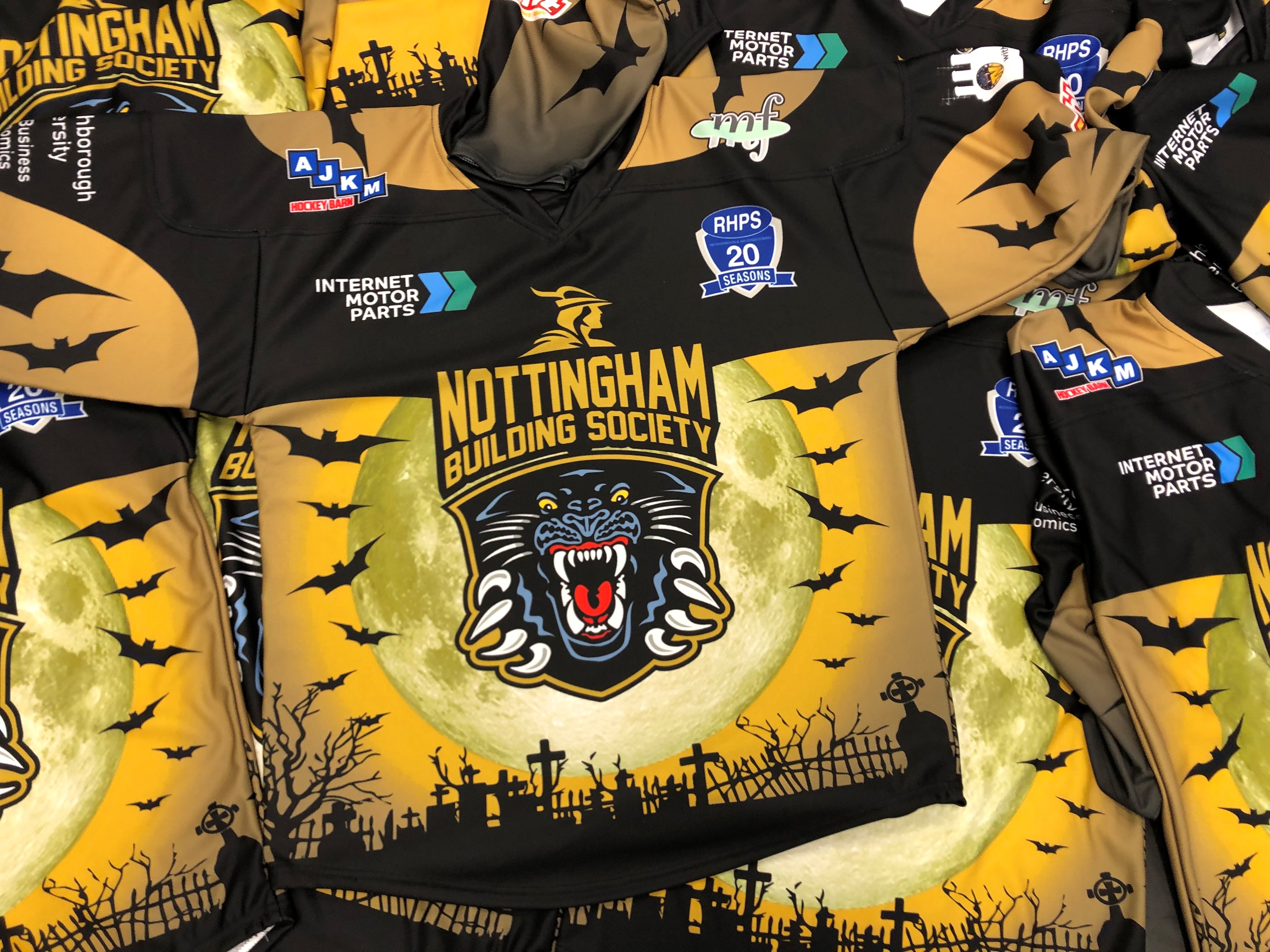 Our "Bat-to-the-Bone" shirts were specifically designed for Halloween by fan ANDREW CUNNINGTON who won our design-a-shirt competition amid competition as stiff as a skeleton.
His prize was to have his own number and namebar on his own shirt.
Now the shirts made up for our on-line raffles have just arrived and we think they look spooktacular.
Meanwhile, Panthers' media boss Dan Kerry has been checking out the social media and he's been talking to current Panthers' players as well as past players AND he has been talking to players who've iced against the Panthers in a bid to get a fair cross-section of ideas from which he's drawn up his scary line-ups. Guys people didn't like playing against. Players that opponents never liked going into the corner with.
We're going to have four lines of five.
They're not all 'heavyweights' there are some 'middleweights' included. In particular the players asked for a couple of names of guys who just always stuck up for their line mates or the 'badge'.
There are some true 'belt-holders' though and one thing every player in our Halloween roster had every time they pulled on a Panthers' shirt was a bucket-load of SPIRIT.
Tickets for the first Halloween line-up of raffle prizes… five shirts in all… go on sale from tomorrow (Monday).
Ultimately, next time a Panthers' team actually plays at Halloween we're hoping they will do so in this special design but that's an idea for the future, for now the raffles are the only way to get hold of one of these super-special jerseys.
GOOD LUCK EVERYONE!