200928 | Stewart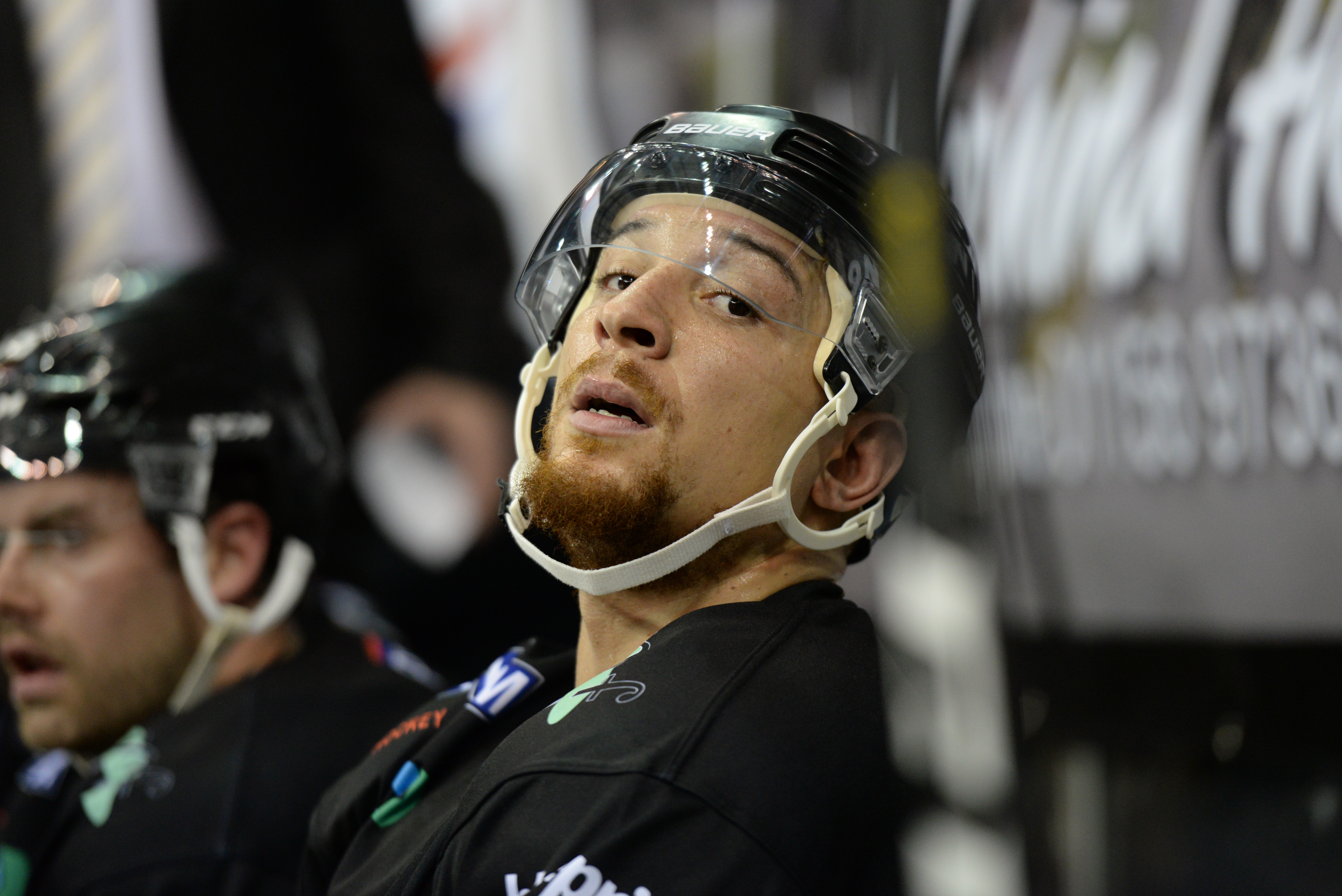 Former Panthers' forward Chris Stewart has decided to call time on a 13 year playing career that saw him ice in over 660 NHL games, with seven teams, whilst hitting the back of the net on 160 occassions and picking up 162 assists along the way.
Chris made the move to Nottingham in January of 2019, due in no small part to his friendship with Kevin Henderson, looking to regain his passion for the game and to give a struggling Panthers' side a jolt in the arm they desperatley needed.
That jolt did not come immediatley but as time wore on the flashes of NHL brilliance became more frequent, a four-point night in Belfast capturing the eye in particular, and against all odds, and predictions, the Panthers acheived a third-placed finish & qualified for the Play-Off Finals Weekend.
There was to be no silverware to remember Chris' time in black & gold but it was off the ice he made his biggest impact & Panthers' Radio, with Xynomix, caught up with Rick Strachan, who took over the Head Coaching position a few weeks after Chris' arrival, to talk about just that. Hear him through the image above or the link in the Radio Buzz section.
Everyone at The Notingham Panthers would like to wish Chris a happy & healthy retirement.
Rick has also coached and played for and against the Panthers and in the spirit of our first ever Halloween jersey raffle (which you can enter for just £1 by clicking here) he talks about some of the scariest, nastiest and meanest players he remembers to have pulled on the black & gold such as Gui Lepine, Barry Nieckar, Brent Henley, David Ling, Cam Janssen & Brian McGrattan!