201028 | Raffle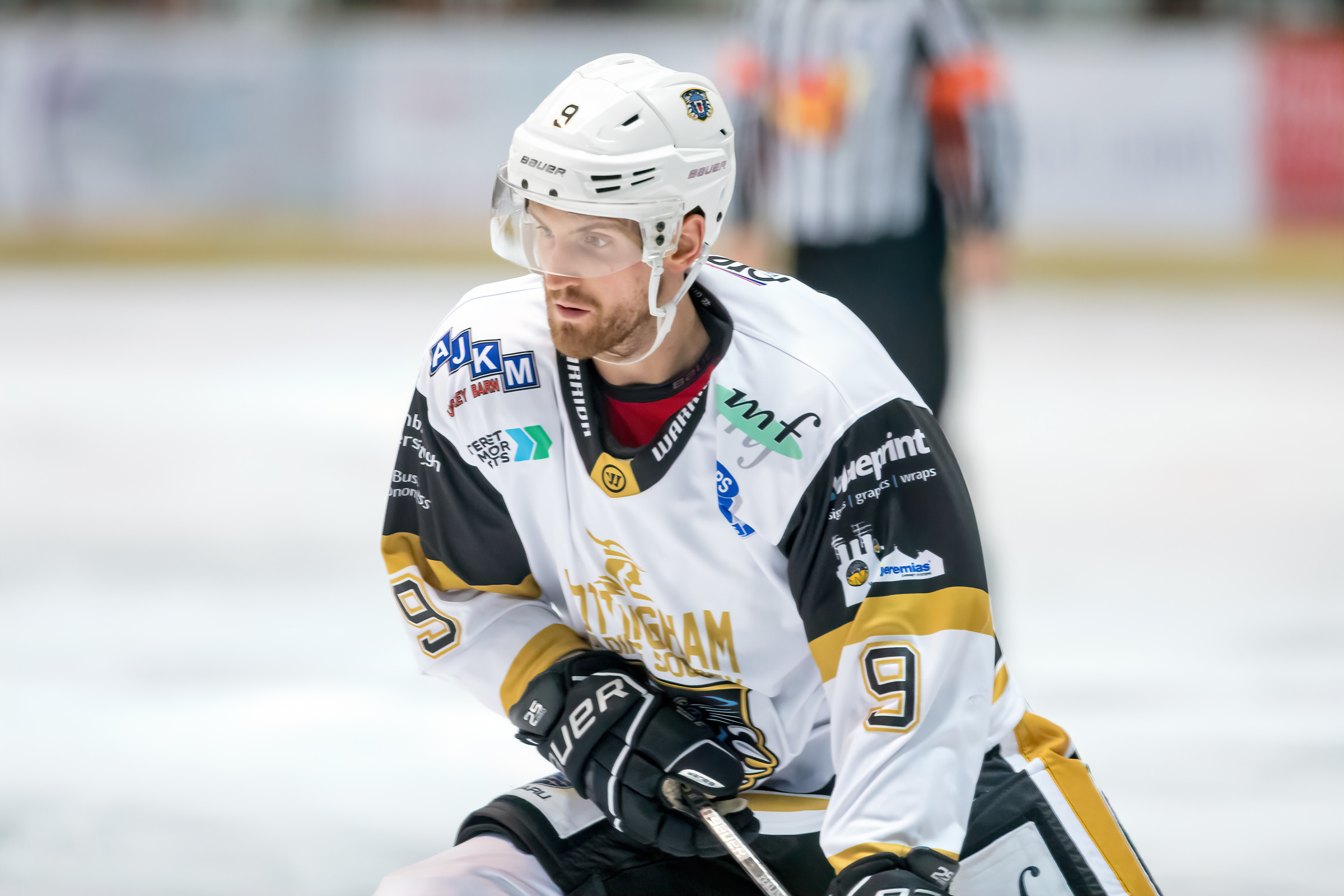 It's a DOUBLE-BUBBLE week on the Panthers' shirt raffle this week, with four very special and exclusive prizes up for grabs including a one-off that looks like something you won't have seen before.
To start with there are two game-worn signed white jerseys as worn by #9 BRETT PERLINI and #6 Jason DeSantis for the team in last season's Elite League campaign.
Also in the pot this week is one of the popular gold Continental Cup campaign jerseys. It's badged up as a #31 Sam Gospel top. Sam was on stand-by throughout both the semi-finals and the finals round of the cup in Denmark. He wasn't required to fly out in the end but his jersey is one of the actual team jerseys and makes up prize number three ion this week's on-line raffle. There were no Continental Cup replicas available to buy so this prize is another in the category headlined by the title "special".
Finally, and also fitting that bill of being "special and exclusive" we've got a jersey that was made up for the club to show off a potential design for season 2019-20. It was modified before going into production so prize number four this week is unique.
Bearing the #19 it is a green shirt with white stripes down the sleeves.
You've got to be in it to win this or one of the other three prizes this week! Click here to join in the fun.
It's still only a pound a ticket and we are again limiting the maximum number of tickets available to once more increase your chances of success.
The prize list for this raffle is:
A WHITE GAME WORN AND SIGNED #9 BRETT PERLINI shirt
A WHITE GAME WORN AND SIGNED #6 JASON DeSANTIS jersey
A GOLD Continental Cup #31 SAM GOSPEL shirt
A GREEN with white stripes concept #19 2019-20 jersey
They're all rare items. The deadline for this raffle is Sunday night (November 1st) at 9pm.
Remember one of these exclusive pieces of Panthers' memorabilia could be yours for a stake of just one pound.
Please note our office is under limited access opening as we continue to protect you and our staff. Winners will be notified and prizes sent out. You won't have to wait too long. Thanks for your patience, the prizes are all unique. It'll be worth the wait.
GOOD LUCK EVERYONE. STAY SAFE.