201104 | Raffle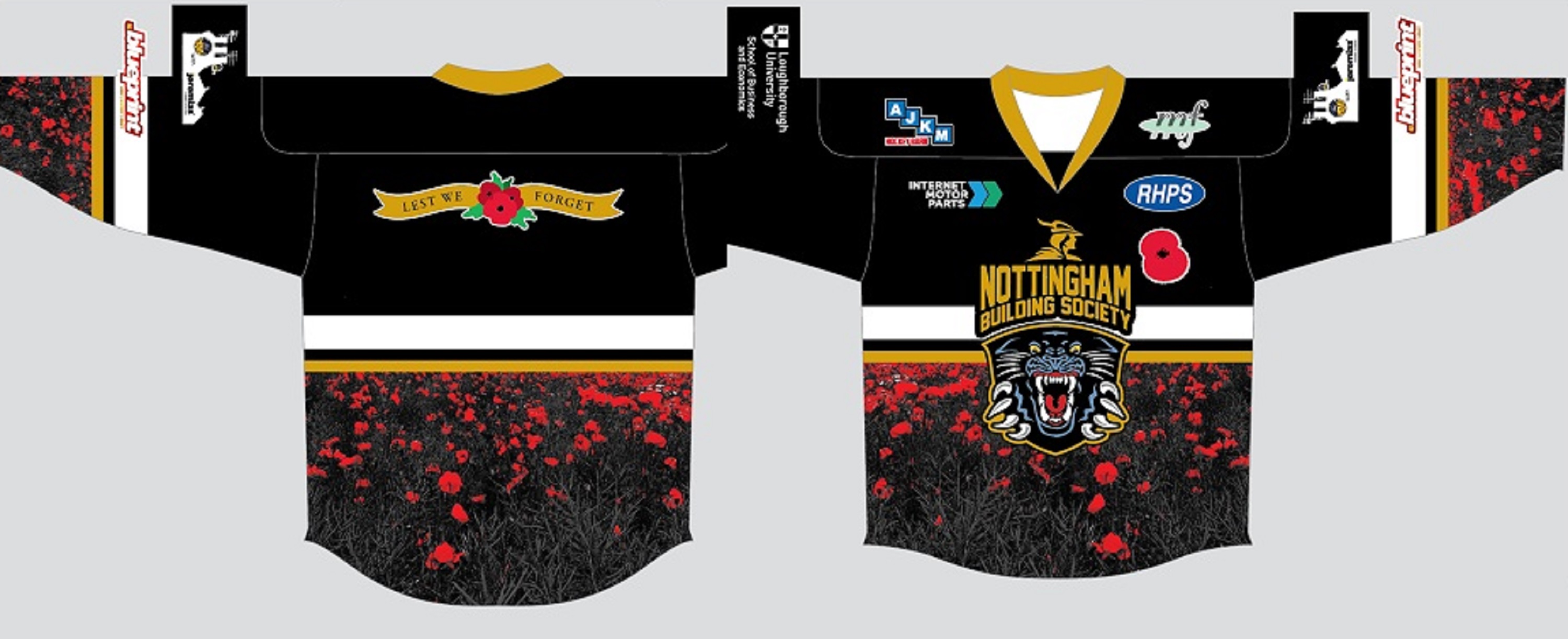 Once again the fans of THE NOTTINGHAM Panthers have made us proud.
The club handed over this week's online shirt raffle to the Poppy Appeal to try to help boost fund-raising for armed forces personnel in a year which because of circumstances means fans have been unable to buy their poppies on the way in to games as usual.
We had extra tickets made available and we still sold out all three thousand in less than three days. The club will be taking care of all the production costs so every penny will be passed over to the Royal British Legion.
Thank you for taking part and helping the Panthers support this truly worthy cause. You are the best.
Congratulations to the ten winners of the very special shirts which feature the Panthers' colours plus a field of poppies.
WEAR THEM WITH PRIDE!
Our draw winners were:
Mark Barker
Dave Kitson
Stu Kennedy
David Hobson
Colin Rose
Emily Templeman-Foster
Garry Manton
Emma Murphy
Tracy Shepley
Wayne Prescott