201105 | Christmas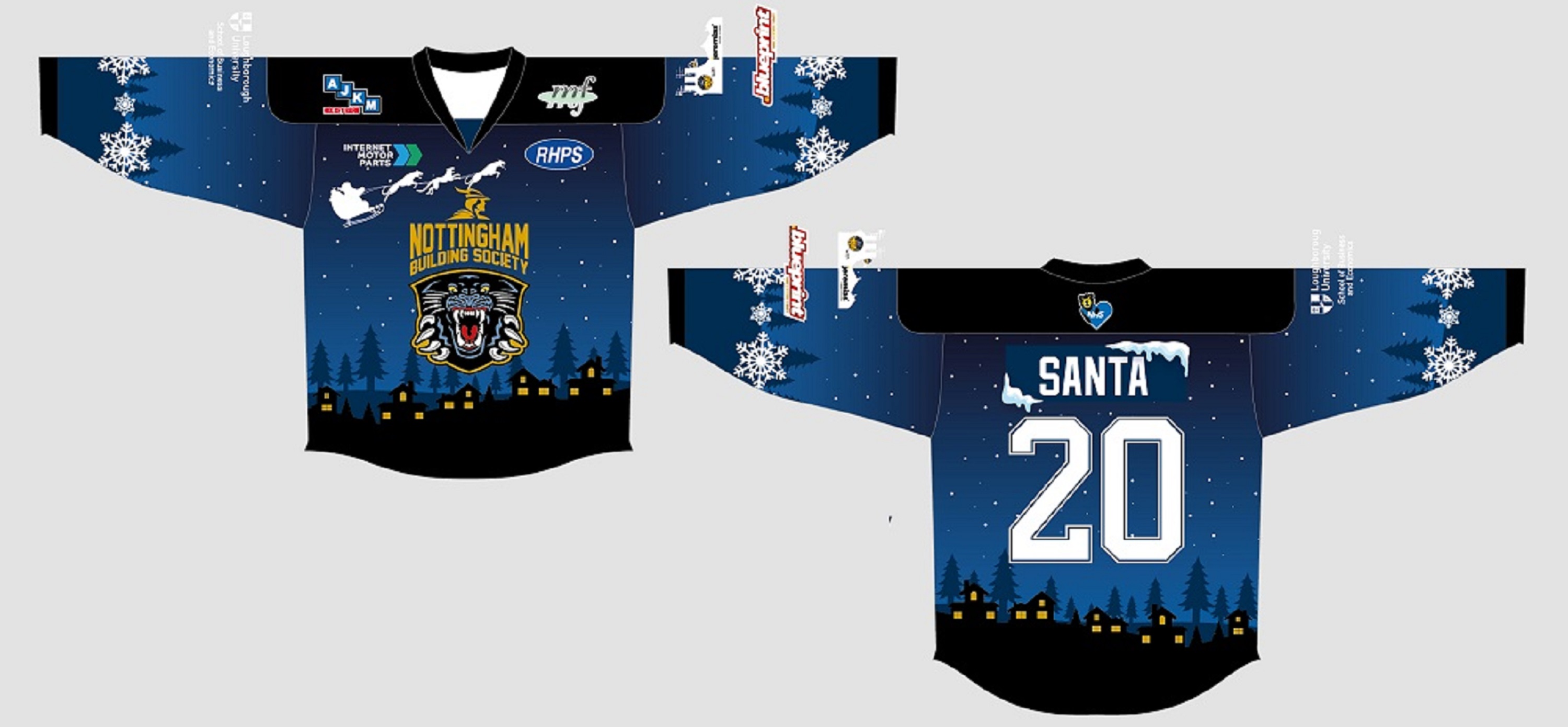 We've placed the order for our Christmas shirts as per the design competition for fans which ended earlier this week and we have to say we're more than a little bit pleased with the result.
The top design chosen by the judging panel was a stunning blue shirt put forward by fan Lauren Allsopp but we've pinched an idea from fellow designer Joanne Hall-Light and Santa's sleigh is now being pulled across the night sky by a team of panthers, not reindeers.
The main design features a black and gold rooftop landscape in front of a row of Christmas fir trees with snowflakes on the sleeves and more snow around the edges of the namebar on the back.
In similar fashion to our October build up to Halloween we're planning on having four raffles each of five shirts. These will end in plenty of time to get the winners their prizes before the big day at the end of next month.
The line-up of numbers and names will be revealed as each raffle is launched and will feature some of the many players from past rosters who would fall into the category of "givers" - primarily by way of their contribution in the 'assists column'.