201114 | Poppy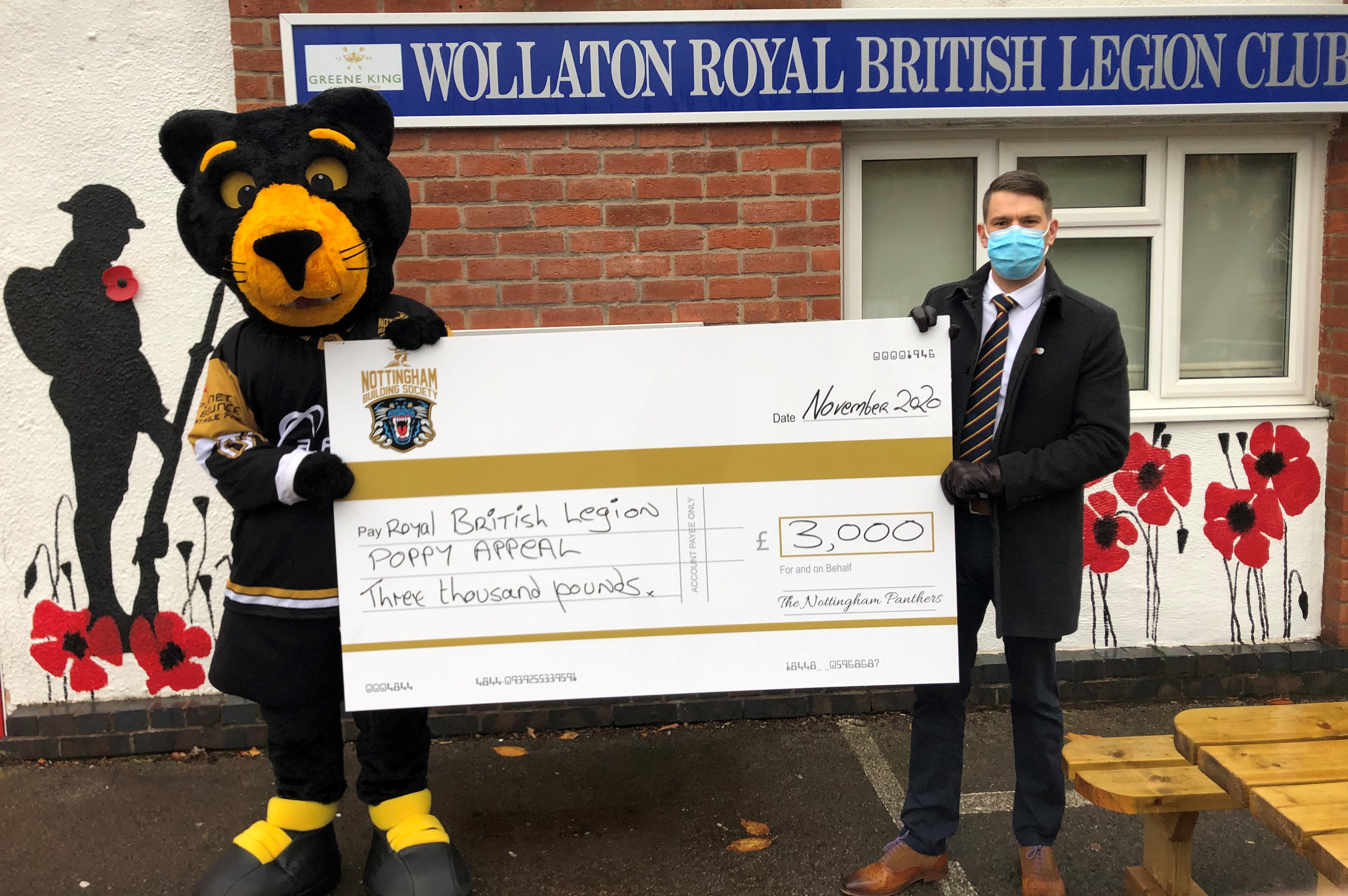 Every year during a normal ice hockey season the Nottingham Panthers welcome Royal British Legion volunteers at their home games around November to help boost sales of poppies.
This year the team can't play because of the pandemic and the Poppy Appeal was in danger of missing out... Until the club decided to hand-over their weekly online shirt raffles to the appeal.
Panthers had special shirts designed with a field of poppies alongside the team's colours. We put up three thousand one pound tickets and the effort was a sell-out in less than three days.
With the club covering the costs of staging the raffle and the manufacture of the special shirts it means the full £3,000 has been handed over to the Royal British Legion.
A club spokeswoman said: "We are never surprised by the generosity of our fans. They never let us down. That's why we call them the best fans in British ice hockey!"
Panthers' team mascot Paws was on hand to make the ceremonial cheque presentation which was accepted on behalf of the Royal British Legion by Staff Sergeant Marc Repton of the Royal Electrical Mechanical Engineers (REME), Poppy Appeal Organiser for Wollaton in Nottingham.