201201 | Raty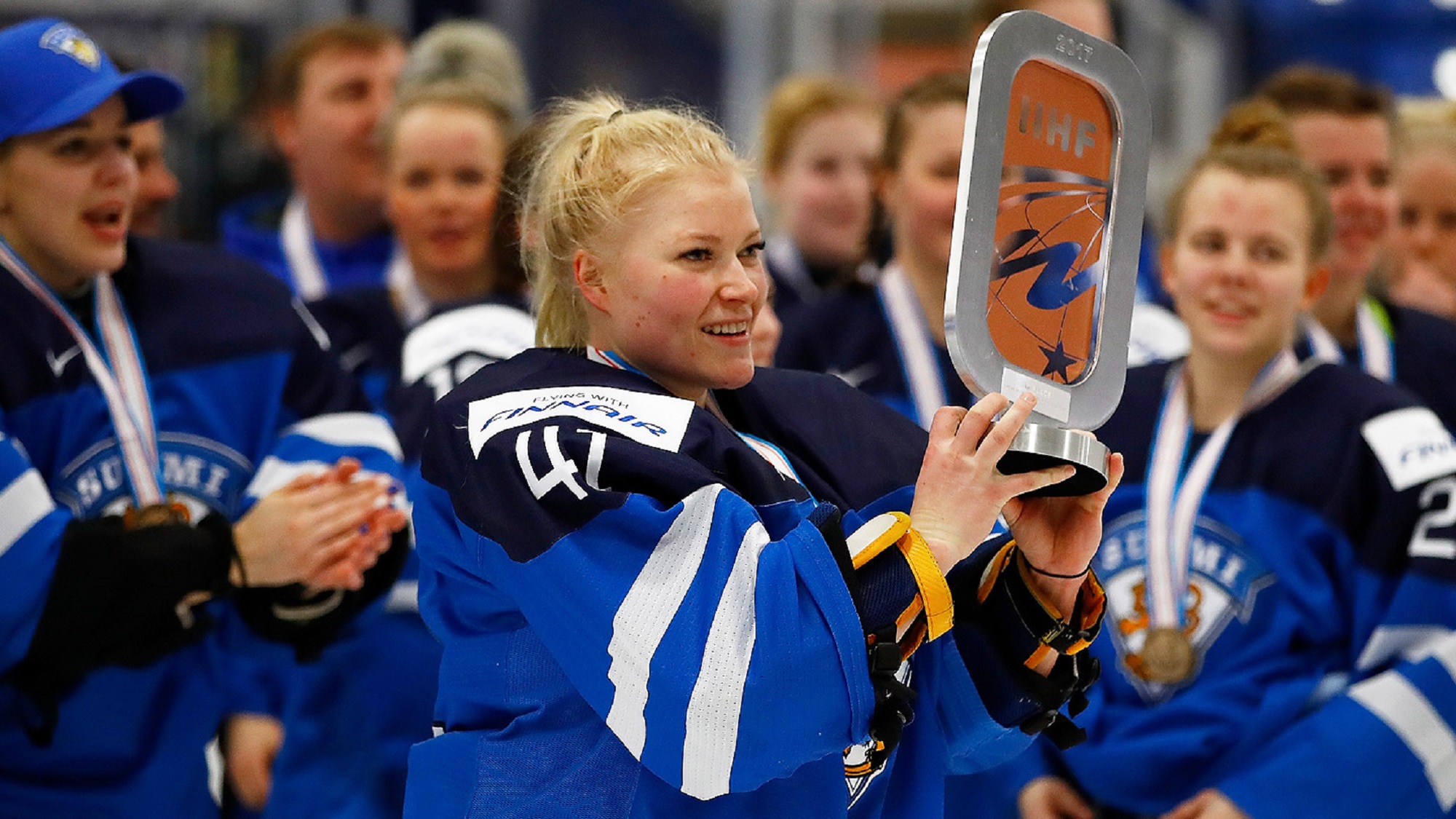 It's a brand new week on The Nottingham Panthers' Audio Experience and it's another netminder in the hot seat as Noora Räty joins the show.
Noora is a veteran of the game having represented Finland at four Olympic Games, backstopping them to two bronze medal finishes, and nine World Championships, picking up four bronze medals and most recently a silver in a heart breaking shootout loss to Team USA in 2019.
She made the jump to The States in 2009 to pursue a career in the game and joined the University of Minnesota, becoming team mates with Audio Experience alumni Megan Bozek, and proceeded to lift two NCAA Championships one of which came during an undefeated season and takes us behind the scenes to talk about the big moments and games from those seasons.
After graduating Noora returned to Europe where she became the first female to play in the Metsis (Finnish second division) before joining Chinese side Kulun Red Star who did play in the Canadian Women's Hockey League, which include some unbelievable cross world road trips, before that league folded (an event that led Noora to sign up with the Professional Women's Hockey Player's Association) and they joined the Russian Women's Hockey League.
It's another fascinating conversation with one of the world's premier hockey players that includes all of the above and much more such as her goals of signing up with the PWHPA, why she loves Minions so much, was it always netminding for her and just how many Finnish curse words did she teach her team mates at the University of Minnesota when she made the move to North America.
Noora is currently situated in the middle of knowhere in Russia and her internet would cut out when her camera was turned on so we only have the audio from her side of the conversation, however, we have still uploaded the conversation in full to YouTube for those of you who prefer to listen/watch through that platform.
The episode is of course available wherever you get your podcasts (be that Spotify, Apple Podcasts, Google Podcasts etc.) and you can find it on your streaming service of choice by clicking here.