201213 | Christmas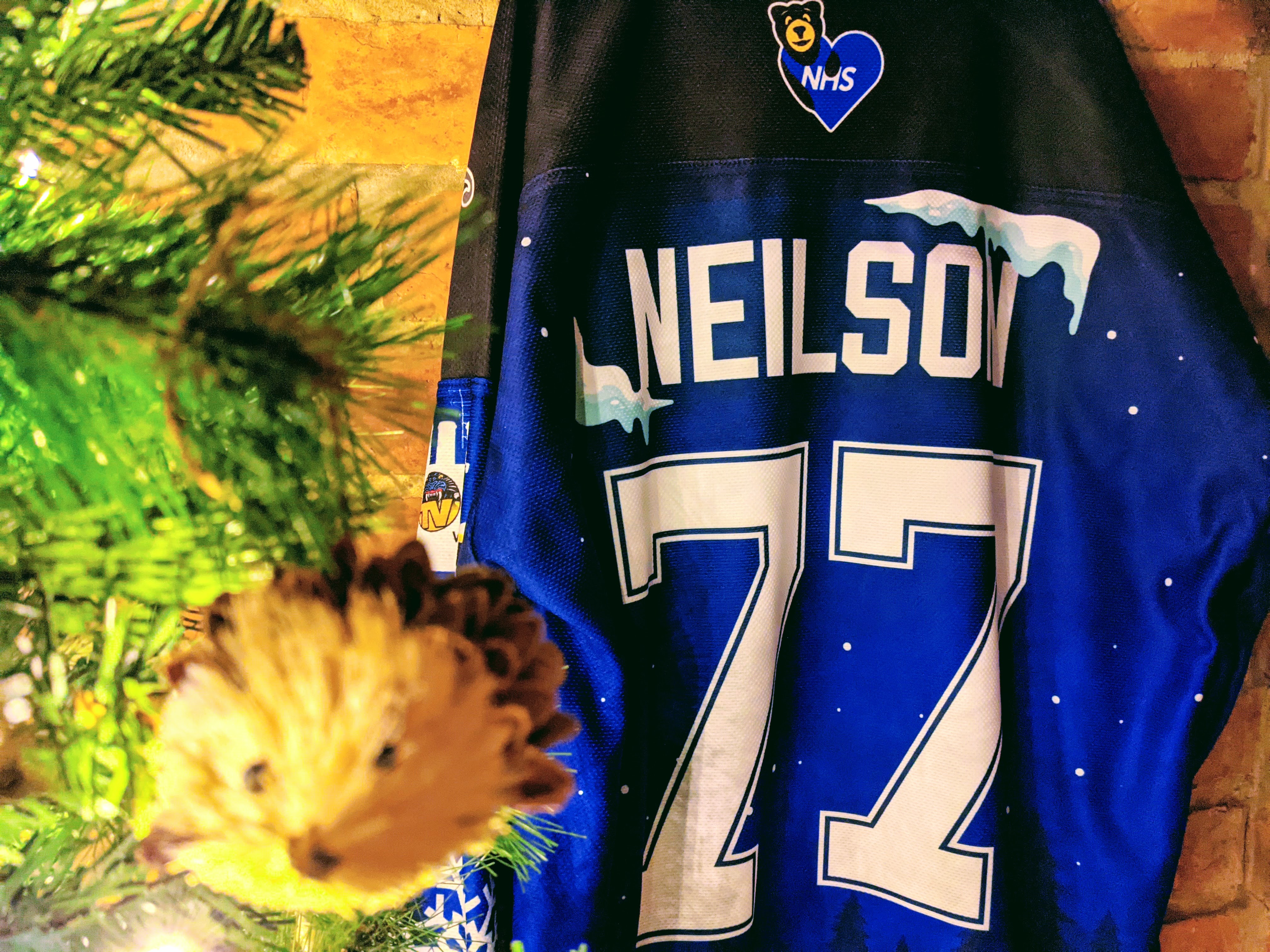 Our final "Winter Village" jersey, designed by fan Lauren Allsopp, raffle has now come to a close and the stunning shirts proved to be the hottest item this side of Christmas after a bumper number of entries recorded by the draw on Sunday night.
The final set of five, and their new owners, are:
#77 NEILSON: Alex West
#5 CLARKE: Mark O'Kane
#41 HERR: David Bryan
#14 WEAVER: Kim Peet
#9 BEAUREGARD: Haydn Bostock
Congratulations to the winners and thank you to everyone who entered, shared or even told your friends about our Christmas jersey raffles. Your support on these, and everything we've done during these unprecented times, has been truly awe-inspiring.
You are the very best fans in the EIHL.