201221 | Blockbuster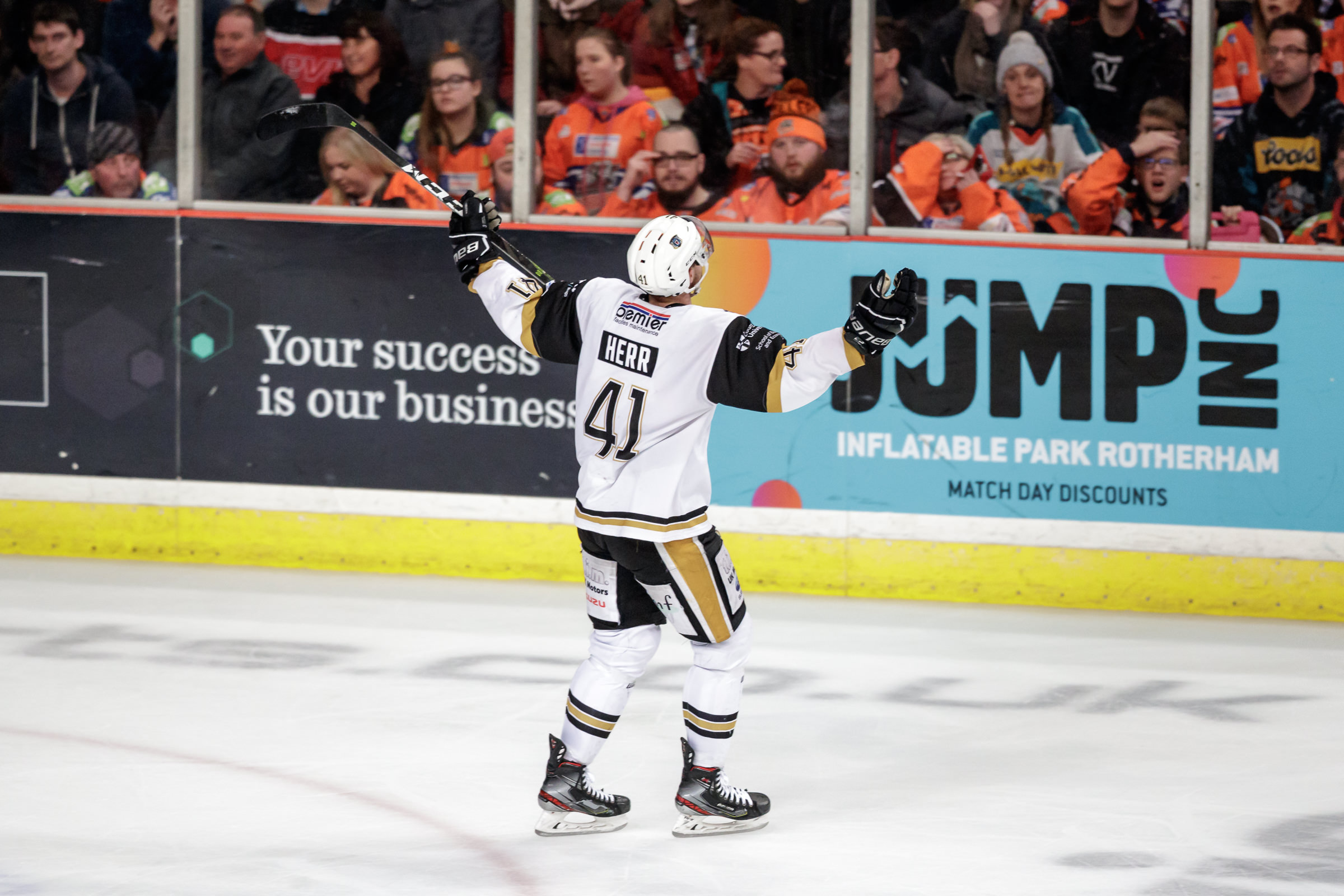 We had a barnstormer of a Christmas and New Year schedule lined up for fans to watch and NOW we've added to it to make Christmas An even more special time for Panthers' fans whatever the weather and whatever the tier!
One of the club's true superstars will be joining us on "The Nottingham Panthers' Audio Experience" tomorrow (Tuesday December 22nd) for an extended interview alongside his wife as we wing it across the water to spend Christmas with the Nieckars, Barry & Candace.
Then a week later (Tuesday December 29th) Panthers' Head Coach from the 2019-20 season Tim Wallace returns to the programme, this time to tell tales from his time in the NHL with the Pittsburgh Penguins, New York Islanders, Tampa Bay Lightning & Carolina Hurricanes.
And remember we had already lined up TWO huge retro-game broadcasts for Christmas and another TWO for New Year.
PLUS we're working on a couple of festive specials featuring clips and players.
There's lots happening on the raffle front too with the brilliant Wembley retro designs up for grabs until Sunday night (December 27th) AND the unique helmets in boxes prizes raffle until Christmas Day itself.
Make a note in your diaries, we may not be able to entertain you in person with a live game at the arena but we've got FOUR crackers lined up for our blockbuster festive games broadcast schedule:
On Saturday 26th December we'll be bringing you Panthers versus Steelers from 27/12/08.
On Saturday 28th December we're turning the clocks back a year for the trip to Coventry – Panthers @ Blaze 28/12/19.
New Year's Eve wouldn't be right without a game to start your celebrations and what better way to see off the past year than by watching Panthers at home to Coventry – Panthers vs Blaze 30/12/17.
And we round off the festive period with a trip to Yorkshire for New Year's Day fun – Panthers @ Steelers 01/01/20.
HAPPY CHRISTMAS EVERYONE!