201225 | Boxes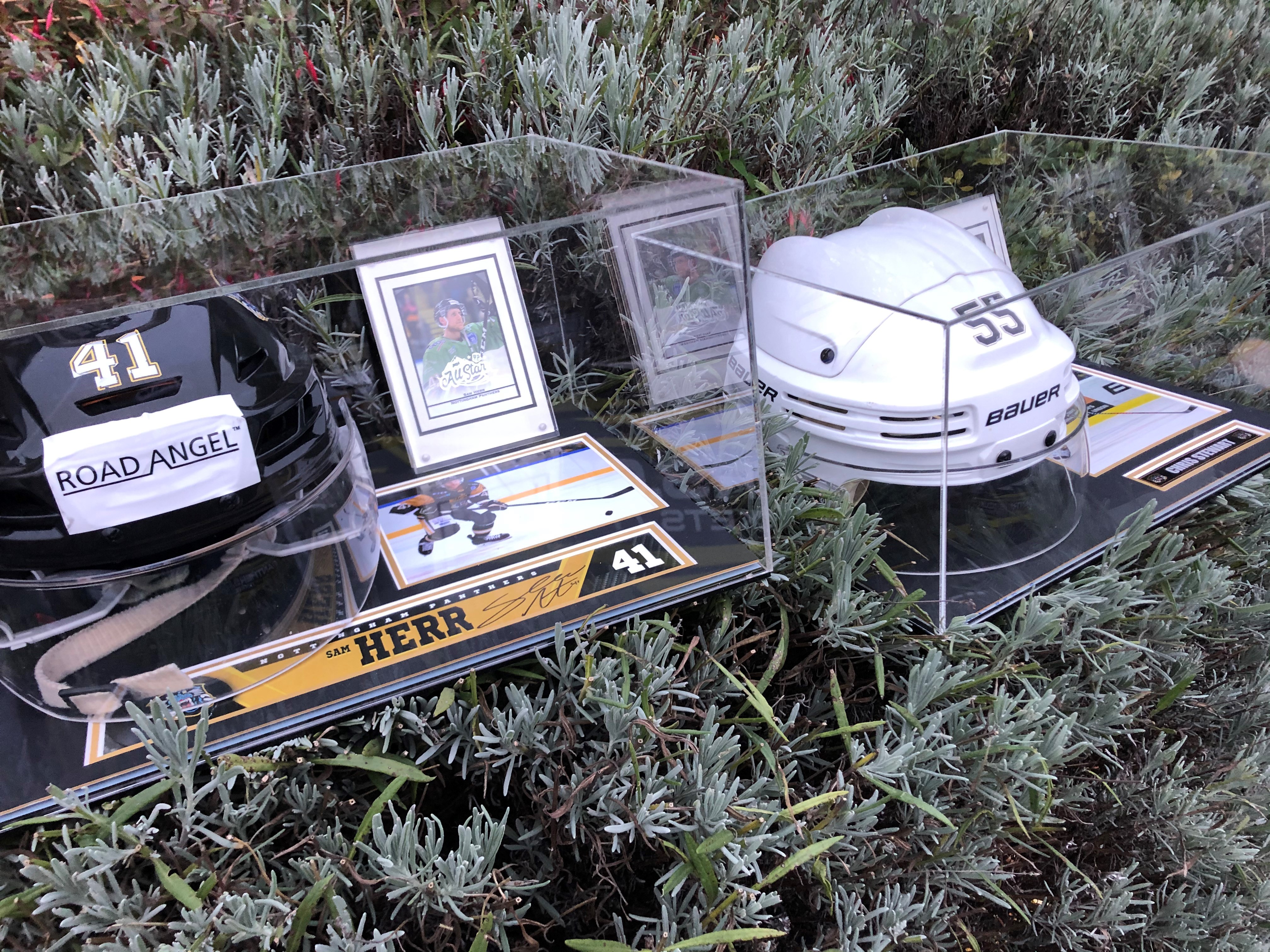 In an effort to make Christmas extra special for some lucky Panthers' fans this year we added an extra month long raffle, featuring two extraordinary prizes, throughout December that closed at 4.00pm on Christmas Day itself.
That raffle has now come to a close and the two winners can now ve revealed.
In Christmas Box One we had Sam Herr's genuine game-worn Panthers helmet. The base features his locker room stall namebar which is signed by last year's captain. There's also an embedded photograph in the base plate and a player card in its own stand-alone plexi-glass display frame.
And that went to Joe Straw.
In Christmas Box Two we have a similar collection from former NHL forward Chris Stewart who went back to "the show" after starring for the Panthers, his box contains his game-worn Panthers' helmet with a base plate photograph and namebar plus stand-alone plexi-glass upright display photo frame.
And that went to Carl Hurmson.
Thank you, as always, for all of your support on every raffle we have done throughout these unprecedented times.
From our family to yours, we hope you've had a wonderful Christmas. We can't wait to see you all again when it's safe to do so.