201229 | Valentines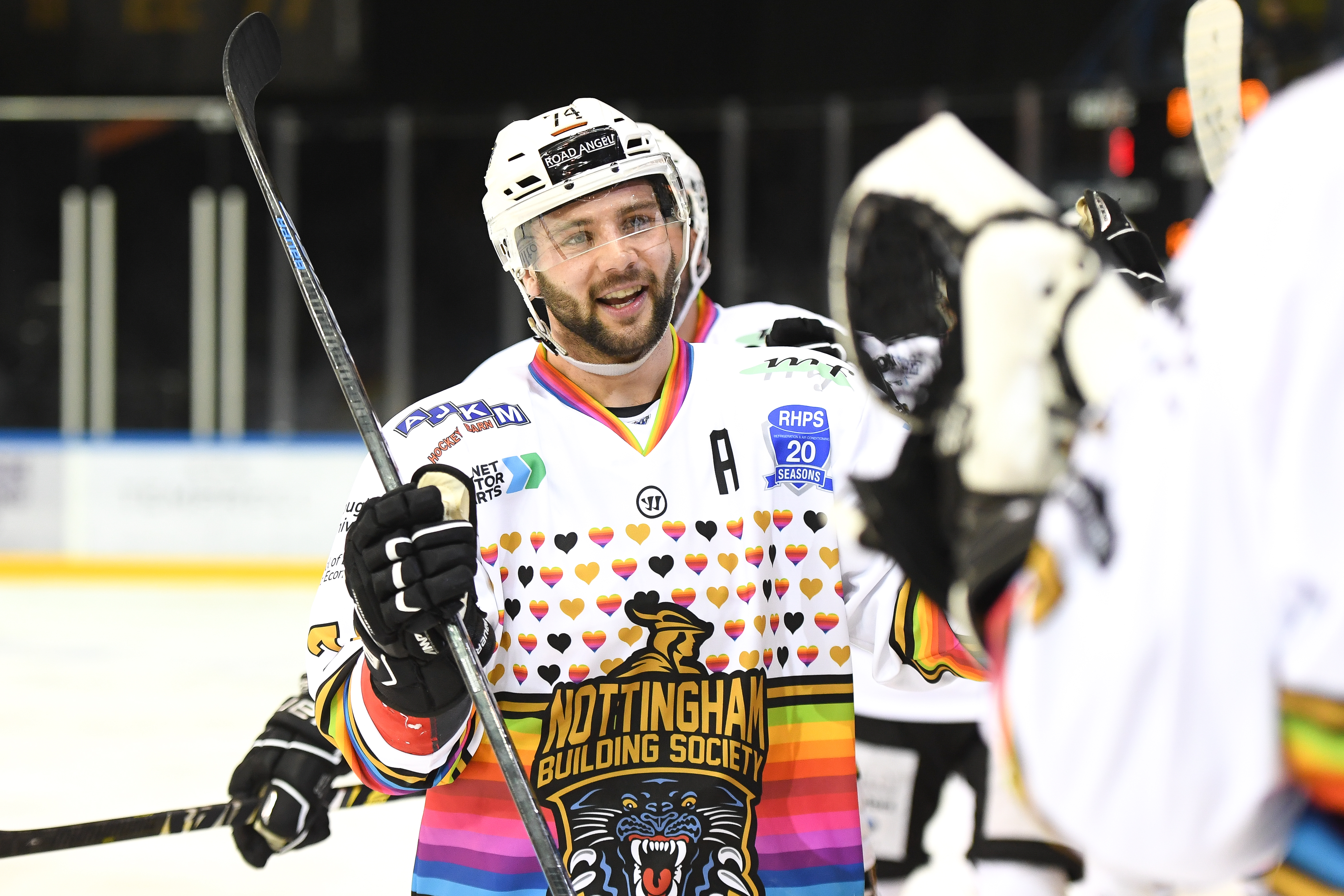 Thanks to a couple of incredible design competitions we've got two seasonal special jerseys lined up for when we can get back on the ice.
Our fans' design-a-shirt entries for Halloween and Christmas were nothing short of spectacular. We've used the designs for two unique raffle line-ups and we're aiming to book them in 'for real' when your Panthers can actually start playing again.
Now, we're turning our attention towards Valentine's Day.
Will we be able to hit the ice by then?
We don't know is the simple answer.
What we do know, is that if our previous competitions are anything to go by, we will look the part in the next of our winning designs.
As ever, you don't have to be a graphic artist to take part. Get sketching, drawing, or whatever and get your thoughts down on paper for the judging panel to look over. As always the winner will receive a jersey of their design with a namebar andnumber of their choice. The winning jersey will feature in four raffles, five jerseys per week, leading up to Valentine's Day.
Please send your designs to social@panthers.co.uk
You have until 11.59pm on January 10th to submit your designs.
There are no limits on the design brief BUT we are aiming to call it our "Heart-Throbs, Heart-Racers and Heart-Breakers" line-up.
So another part of our latest shirt competition is to ask you to let us know on social media which players have got your heart fluttering when they picked up the puck? Who did you enjoy seeing break the hearts of the opposition? And who do you reckon could look as at home on the catwalk as they could on the ice at the arena in a Panthers' uniform?
Your thoughts and suggestions will help to shape the roster of jerseys that will be put up in our ever popular online raffles with the Heart-Throbs, Heart-Racers and Heart-Breakers' draws starting in mid-January in plenty of time for Valentine's Day itself.
We're thinking of having one heart-breaker per line of five and for heart-breakers we were thinking netminders, so the likes of #33 Kowalski/ #20 Wiikman/ #31 Robins/ #4 Rovnianek.
For the heart-racers and heart-throbs categories perhaps you'd think of any of the following, or maybe you have a different idea to suggest: #5 Clarke "C"/ #28 Lepine "A"/ #74 Betteridge "A"/ #55 Janssen/ #44 Fox "C"/ #13 Kolnik/ #41 Herr "C"/ #52 Doucet/ #18 Lawrence/ #68 Werner/ #24 Salters/ #27 Mann/ #37 McAslan "C"/ #18 Cook/ #22 Adey/ #16 Brown "A"
Let us know your thoughts and get designing too!