2018-19 Fixtures Published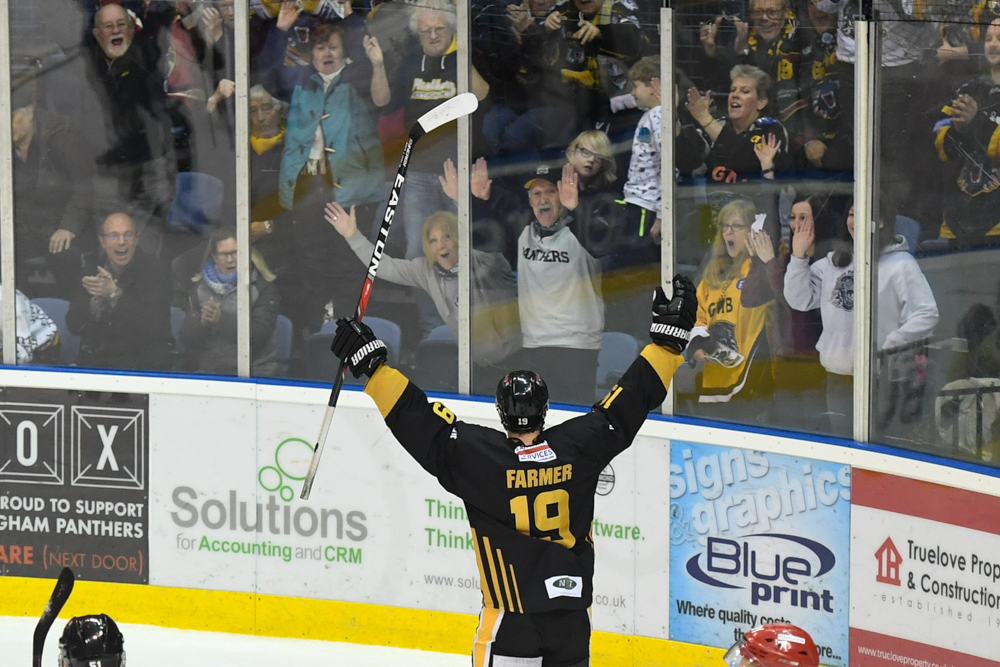 The Elite League has officially unveiled the fixture schedule for the league and Challenge Cup first round fixtures.
The Panthers are pleased they have been able to marry up ice availability at their stunning arena with a an exciting list of home matches which is crammed with highlights!
Sheffield will face-off in the domestic programme on Saturday September 1st in the Challenge Cup at home.
A week later Manchester will visit Nottingham for the league opener as the championship campaign gets underway.
In the usual packed Christmas schedule Panthers are at home to Sheffield on Boxing Day and at home to Coventry on New Year's Eve.
There are two weekends with double-bubble home ice action for fans to look forward to.
Start your bonfire celebrations with a pair Panthers matches on Friday November 2nd (Manchester) and Sunday November 4th (Cardiff).
And ease the build up to Christmas with a visit to see Panthers versus Dundee on December 14th followed by Guildford on Sunday December 16th.
For the hard-core travellers there are two three-in-three trips to Scotland and a double-header north of the border too.
Said a club spokeswoman: "It's a good list. There are thirty home league games and two home stand-alone Challenge Cup games in Nottingham. The fixtures' ratification is the hardest part of preparing for the new season, all the clubs have their own wish lists and the only way to sort it out is face-to-face round the table. We were well represented and the dates we had available to use have all ended up on the schedule.
"Season ticket holders are reminded that the Challenge Cup home games are NOT included on the 28 game ST schedule nor are two of the regular season league games which, as promised, have been chosen at random and can be added to the season tickets on a pro-rata basis.
"When the season tickets first went on sale we put 28 games on the pricing schedule. This later changed with the new format of the league and we believe we have found the fairest way of adding the games. Our all costs have jumped up this year but the club wanted to leave ticket prices alone whenever possible."
You can view the full 2018/19 fixture list here.