210202 | Leach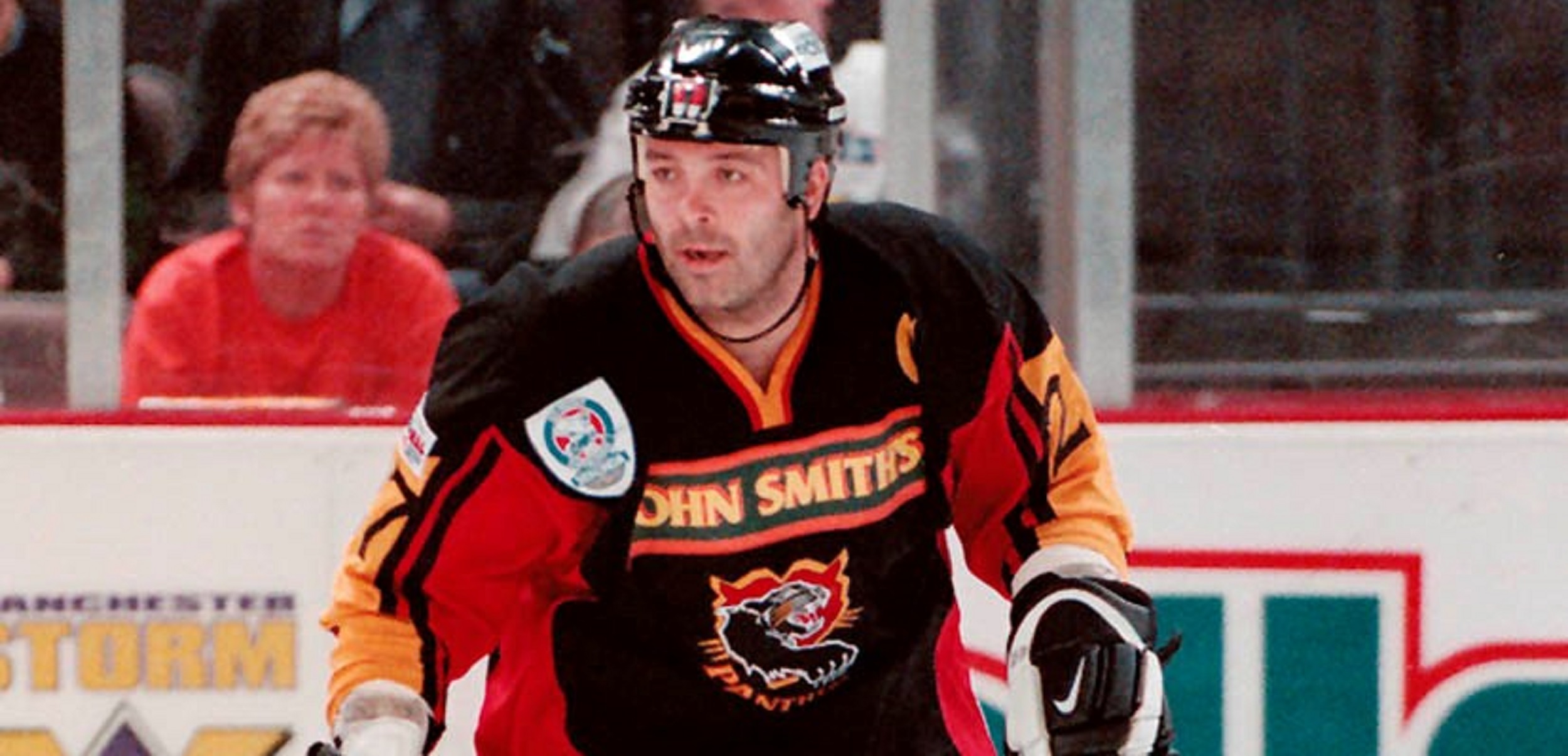 Jamie Leach is the latest guest to join The Nottingham Panthers' Audio Experience, in association with The Nottingham Building Society.
The former Panthers' captain starts the conversation by getting into his hockey beginnings, breaking into the NHL & winning the Stanley Cup with the Pittsburgh Penguins alongside future Panthers' team mate Jim Paek before getting into his move to the UK.
Jamie's first season in the UK was with the Sheffield Steelers during the 1996/97 British Ice Hockey Super League (BISL) season before making the switch to the black & gold of the Panthers for the 1997/98 season & he would remain in Nottingham for four seasons in total.
Appointed captain of the team for three of those seasons (98/99, 99/00 & 00/01) Jamie led the team to a B & H Championship (98/99) and into the inaugural season inside the state-of-the-art Motorpoint Arena (00/01), a campaign that saw the infamous bench-clearing brawl between the Panthers & the Steelers.
There are stories about the old Nottingham Ice Stadium, playing for Team Canada in Nottingham, characters such as Barry Nieckar, Paul Adey, Mike Blaisdell, Alex Dampier & much more in another not to be missed episode of The Nottingham Panthers' Audio Experience, brought to you in association with The Nottingham Building Society.
You can watch the episode in full through the thumbnail below or listen to it wherever you get your podcasts here.
Jamie's journey to the NHL (all the way up to his first goal) has been documented in book form, you can find our more information about "Journey Man: The Story of NHL Right Winger Jamie Leach" here.