210208 | Feel Good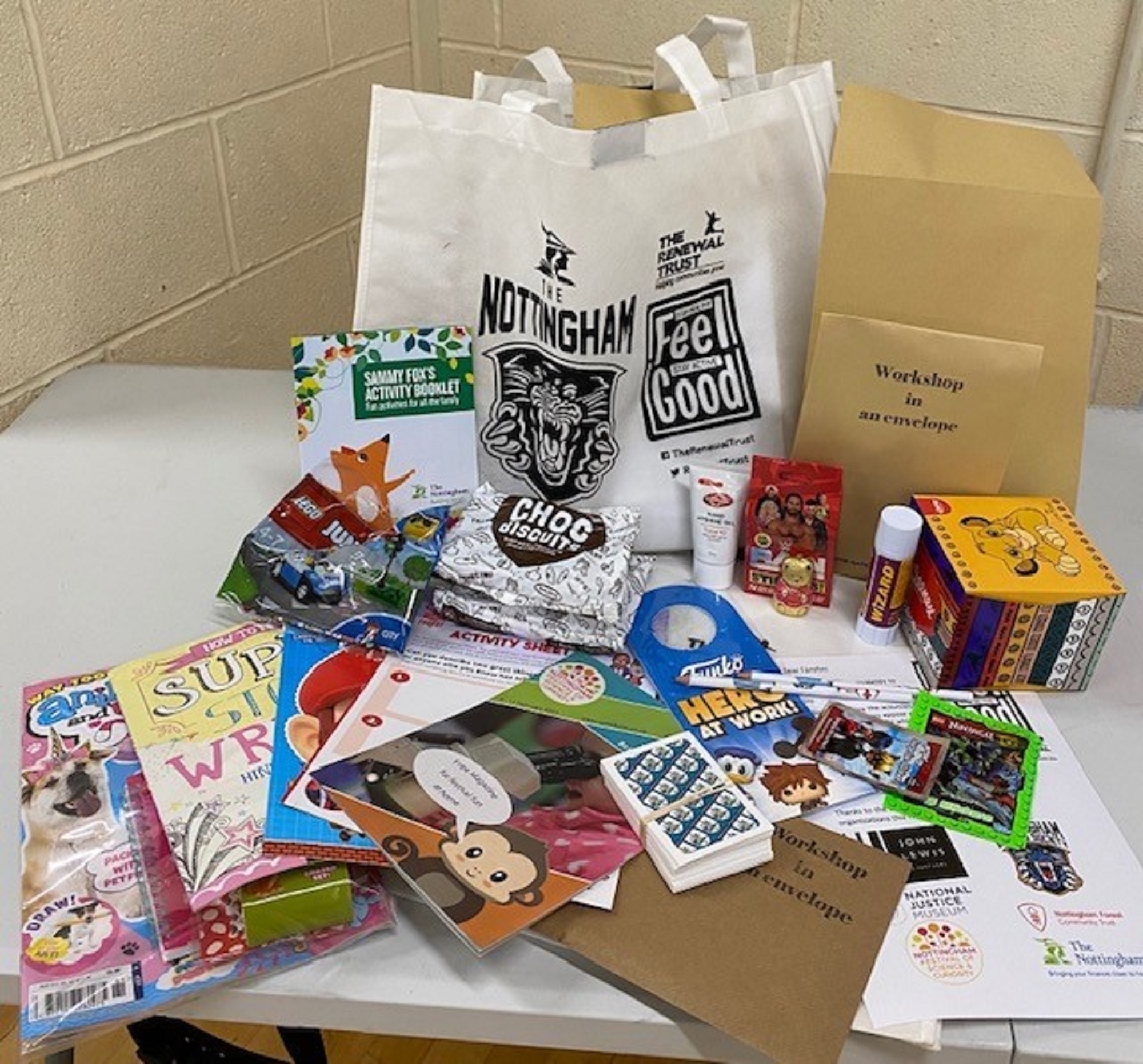 THE NOTTINGHAM Panthers have partnered with Nottingham charity, The Renewal Trust, to help with their free Feel Good Packs campaign this February half term holiday, supporting families in need during the Covid-19 pandemic.
With the help of local schools and community partners, The Renewal Trust is aiming to provide over 200 Feel Good Family Breakfast Bags to help those families most in need during the holidays.
The breakfast bags are being funded by a government grant from DEFRA, so there is no cost to schools or families.
Families will also be given a free Feel Good Family Activity Pack – filled with treats and great family activities for half term donated by Nottingham organisations and businesses.
The packs will contain a reusable Feel Good bag from Nottingham Panthers, a science busking pack and magazine from Ignite, a gift from John Lewis, a #MakeItYours activity pack from the National Justice Museum, a book from Read on Nottingham, activities from Nottingham Forest Community Trust, and activities from Nottingham Building society. Plus extras like hand sanitiser, chocolate biscuits and treats, and lots more!
Recent research from the Legatum Institute estimates that almost 700,000 people in the UK, including 120,000 children, have been plunged into poverty as a result of the Covid economic crisis. That means the total number of people in the UK living in poverty has risen to over 15 million – 23% of the population.
Nicola Strachan, Commercial Community and Event Manager for The Nottingham Panthers said:
"The Panthers are delighted to once again work in partnership with The Renewal Trust on such an important project. The work of the Trust highlights just how much these little acts of kindness can really help support others in need, and create a ripple effect within all our communities."
Megan Shore, Producer of the Nottingham Festival of Science and Curiosity said:
"We're so pleased to be working with the Renewal Trust to distribute science busking packs and festival magazines to local families, providing fun opportunities for children to explore science at home."
Anne Leivers, The Nottingham's Head of People and Development said:
"We are really happy to be able to support Panthers and The Renewal Trust in ensuring 200 extremely deserving families in Nottingham each receive a feel good bag, particularly as 2021 marks the 10th anniversary of our focused community programme.
"Over the years our work has seen us get behind many great initiatives supporting the most vulnerable in our communities. We remain as committed today as we were a decade ago to doing what we can to help as many people as we can, and this fantastic initiative is the latest example of that."
Cherry Underwood, The Renewal Trust's CEO concluded:
"The school holidays can be a particularly difficult time for families who have been hit by the economic impact of Covid-19. Hopefully our breakfast bags will help families put food on the table, while our activity packs will give children the chance to enjoy plenty of fun activities and family time, as well as some well-deserved treats.
A huge thank you to all the organisations and businesses who have supported our Feel Good project for half term, and to the schools and community partners who make sure they reach the families who need them most."