210214 | Valentine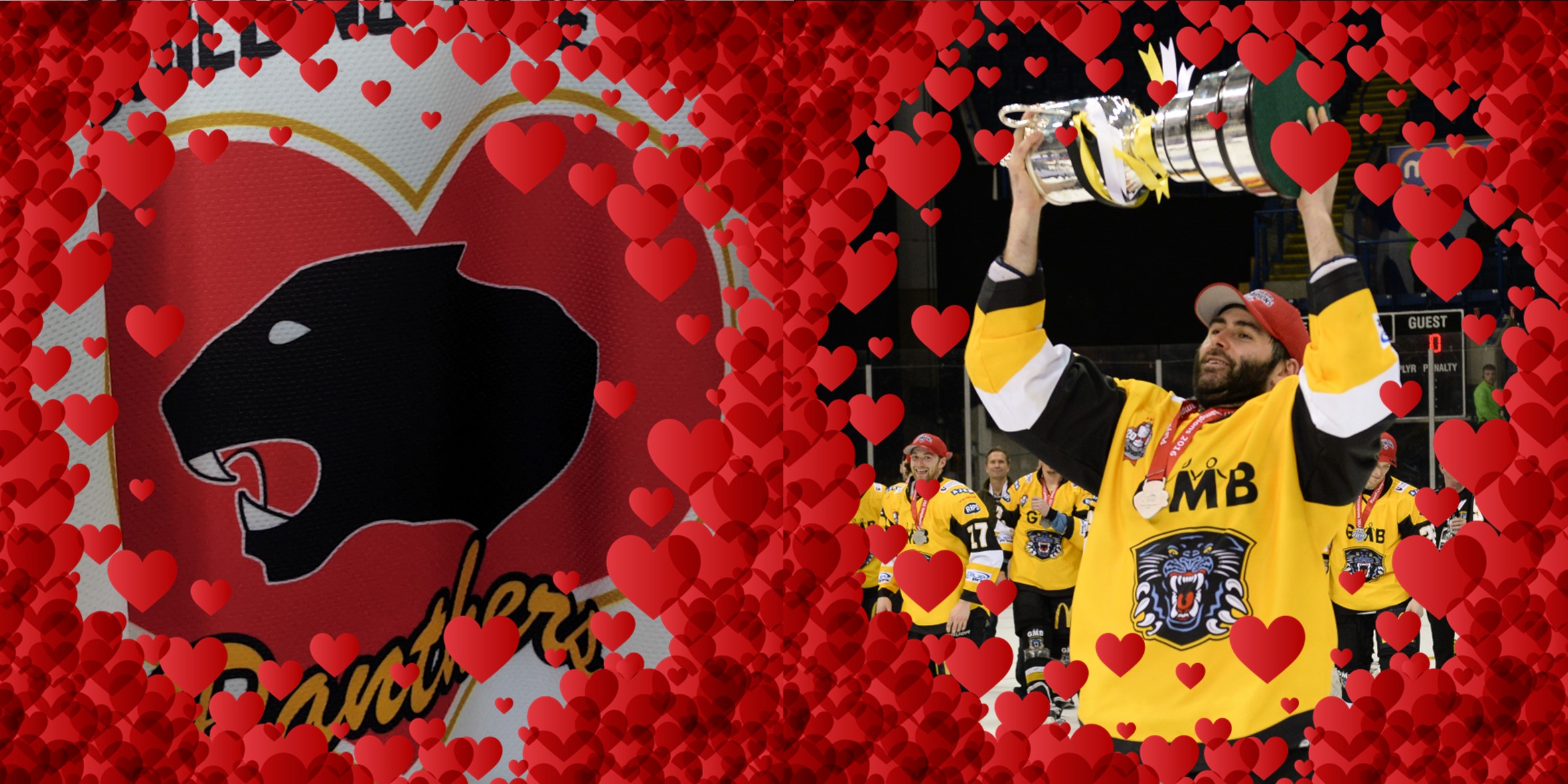 THE NOTTINGHAM Panthers' final Valentine's jersey raffle has now come to a close and five more prizes will be on their way to new homes this coming week.
Our milestone 50th online jersey raffle also has a couple of remarkable tales to tell.
Firstly, Panthers' fan Julie Ferguson scooped up not one. Not two. But THREE Valentine's jerseys (#74 Betteridge, #18 Lawrence & #15 Molin) on Valentine's Day itself when the draw was made. The previous high for wins in raffles was two, will Julie's new record ever be broken? One thing's for certain, anything can happen in a Panthers' online jersey raffle!
Secondly, it's not just Panthers' fans who have scored a Valentine's jersey this week. Craig Poxon is a fan of arch-rivals Sheffield Steelers but his ticket saw him win the #31 Robins jersey, he won't be keeping it for himself though. The jersey will instead be making it's way to his Panthers' supporting girlfriend, who's favourite player when she started going to Panthers' games in the old Nottingham Ice Stadium was none other than #31 Trevor Robins, making it the perfect belated Valentine's gift!
Daniel Thornhill rounds out the prize winners as he takes home the #16 Brown jersey.
As always we want to thank everyone who has taken part in these online jersey raffles, your support during these unprecedented times has been nothing short of incredible.