210224 | Help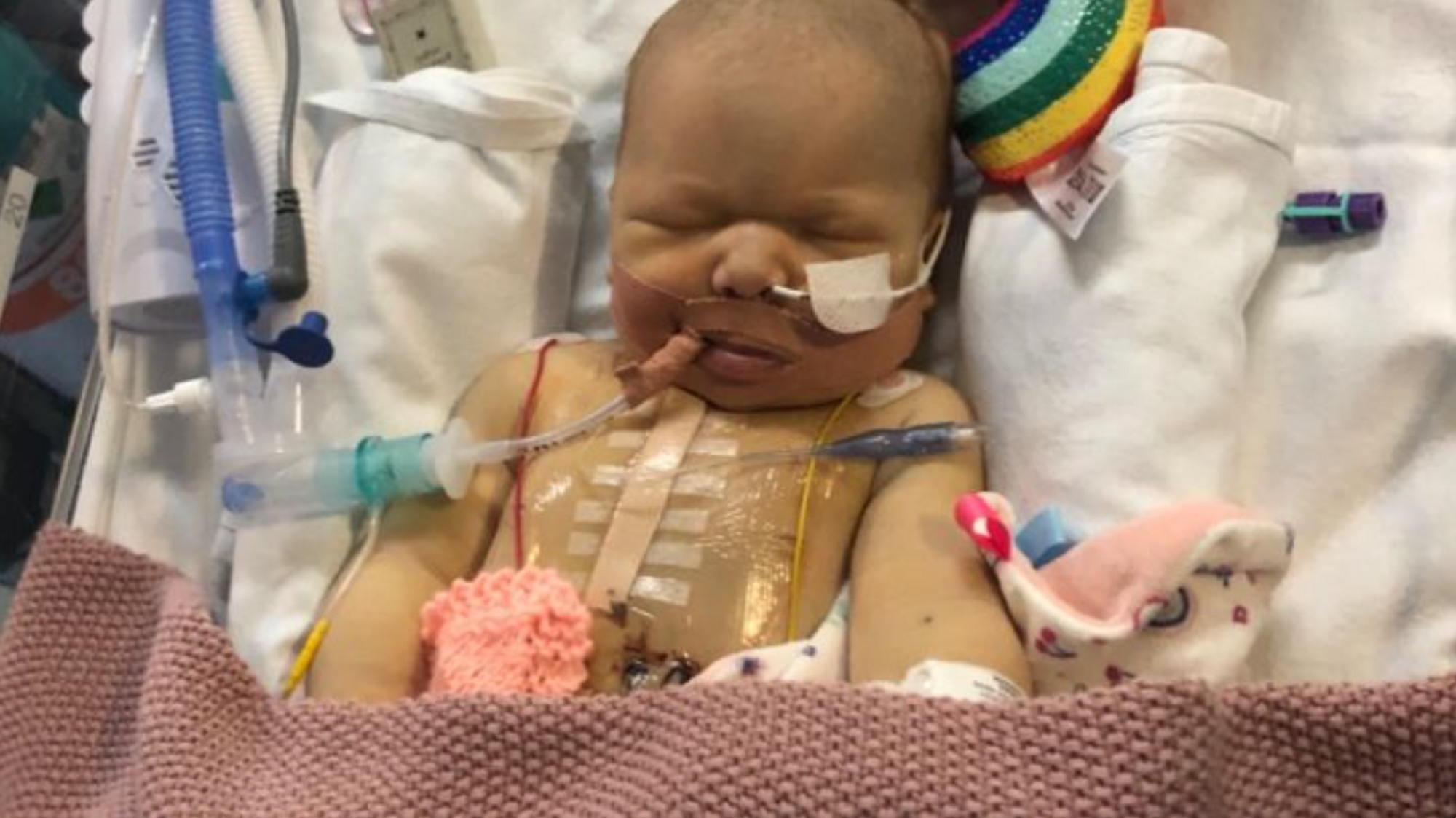 THE NOTTINGHAM Panthers will be keeping an eye on the special raffle sales set up by the family of baby Margot-Valentina Hawkins to raise funds for the doctors and nurses looking after the newborn who is going to need extensive heart surgery.
Two-week-old Margot arrived on February 9th this year. She underwent her first (of many to come) major surgeries at just five days old. She is battling to beat the odds and her mum and dad, Panthers' fans, Nick and Hannah haven't left her hospital bedside.
There are two fund-raising efforts underway in Margot's name.
Her fifteen year old cousin Tyrese won a David Clarke signed shirt in the Panthers' shirt-off-his-back raffle a couple of seasons ago and he has donated that jersey as a raffle prize to raise funds.
Click here to go to the raffle for Margot-Valentina, to win that David Clarke signed jersey.
Her parents, Panthers' fans from Ilkeston, have also launched a go fund me page to raise funds as well, click here if you can join in the donations.
The Panthers will be checking on the raffle ticket sales and will match them pound for pound with a donation to the go fund me page.
We wish the family every success with all their fund-raising and most of all we wish battling little Margot every ounce of luck in the world.
We look forward to having her as our guest of honour at a home game as soon as that is possible.