210224 | Neilson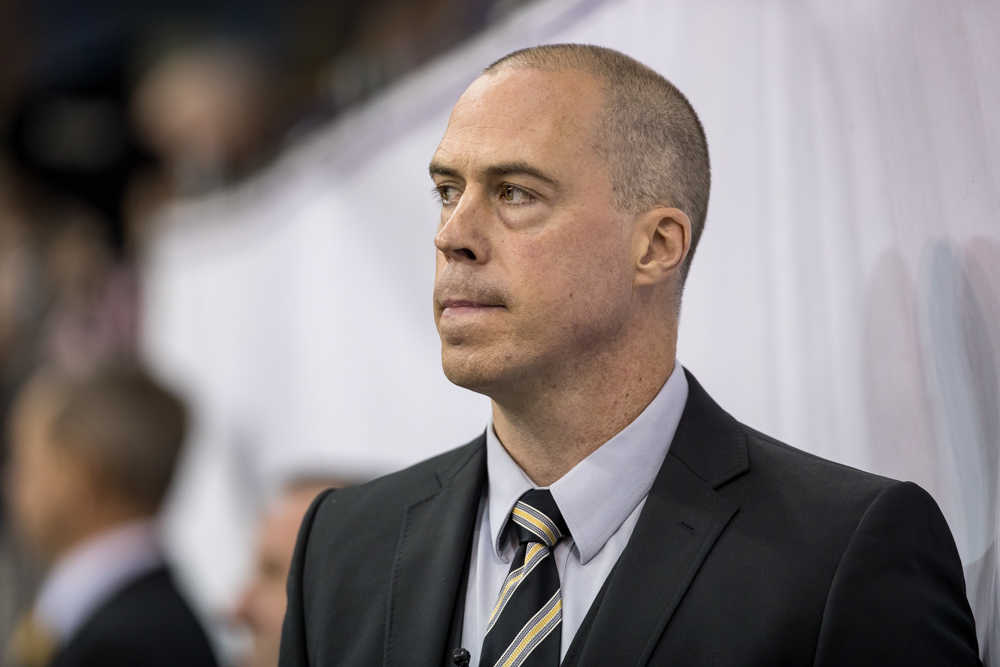 Grand Slam year (2012-13) saw Corey Neilson start on the ice and later switch to a permanent role behind the bench. We've been talking to him about that and more from the triple-whammy year.
You can hear him right now on Panthers' Radio with XYNOMIX where amongst other memories we discuss his last ever game – a home 1-2 defeat to the Edinburgh Capitals with Corey on minus two! There were many far better memories though, listen through the link in the Radio Buzz section.
Meanwhile, as part of our celebrations of the anniversary of the Grand Slam we've had shirts made up for the squad and they are being raffled over the coming four online draws.
Now, to boost the celebrations we've added Corey's shirt as a BONUS PRIZE to this week's draw.
That gives you no less than SIX chances of winning this week and the tickets are still just a pound each. Click here to join in the fun!
====================================================================================================
Panthers were pretty much blessed with good fortune on the injury front, they had a well-equipped squad that blended together beautifully alongside individual outstanding performances. They had skills and toughness in abundance and it was all backed by some solid coaching.
Panthers' name was etched onto the League Championship Bowl and the Challenge Cup and the Play-Offs Trophy.
It meant all three major pieces of silverware came to Nottingham in the same year! THE GRAND SLAM!
In our Grand Slam raffle number One, the first batch includes a couple of locals in the shape of Josh Ward and Tom Norton who took on many valuable shifts throughout the campaign AND we've got a forward line to make your mouth water with the extraordinary David Ling setting up the tallest of sweet finishers, Bruce Graham, alongside the hardest of grafters Brandon Benedict and now we've added coach Corey Neilson's #77 shirt as well.
Their shirts are just a one pound ticket away (if you're lucky) and you can join in the fun by CLICKING HERE.
The official prize list for this for GRAND SLAM RETRO RAFFLE # 01 is:
#19 Ling
#21 Graham
#26 Benedict
#71 Ward
#2 Norton
#77 Neilson
This draw runs until Sunday February 28th at nine o'clock in the evening.
The number of tickets is limited as usual so with an amazing six prizes this week your chances of winning are multiplied many times over.
But remember, you've got to be in it – to win it!
Good luck everyone!
STAY SAFE, STAY HOME AND WE'LL SEE YOU AS SOON AS WE CAN!