210224 | Raffle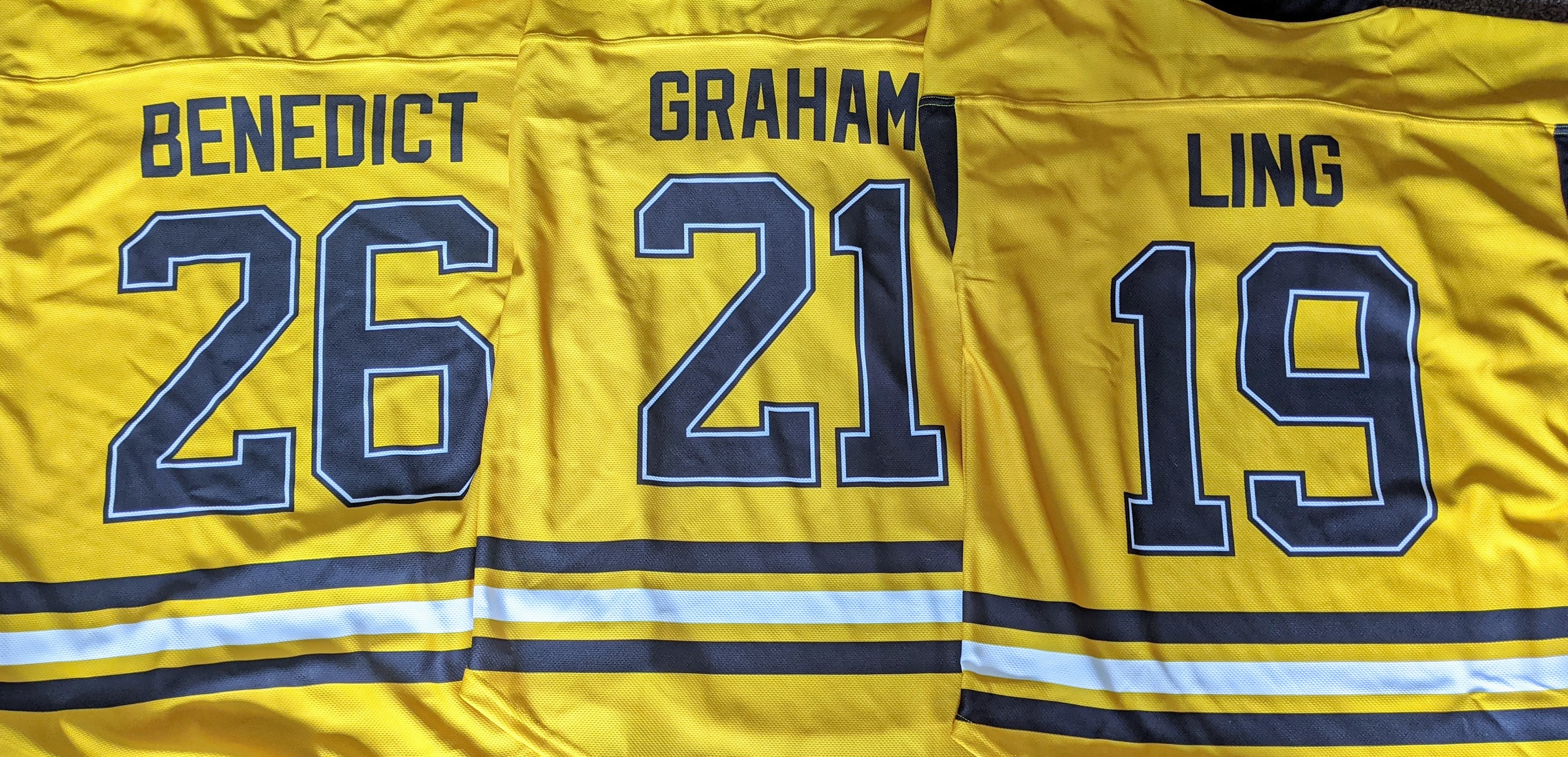 We've lined up a series of raffles to look back and celebrate the Panthers' Grand Slam success of season 2012-13.
We had great fun with the recent Wembley retro shirts which marked the first big win of the club's history after the sport returned to Nottingham in the eighties and the raffles of the re-made shirts proved popular.
Now, we've moved forward to just eight years ago and the biggest season in the club's entire history.
Panthers were blessed with good fortune on the injury front, had a well-equipped squad that blended together beautifully alongside individual outstanding performances. Backed by some solid coaching, it was the Panthers' name that was etched onto the League Championship Bowl and the Challenge Cup and the Play-Offs Trophy.
It meant all three major pieces of silverware came to Nottingham in the same year! THE GRAND SLAM!
We've had replica jerseys for the 2012-13 roster made up and the first five of those shirts are on offer in our Grand Slam raffle number One.
The first batch includes a couple of locals in the shape of Josh Ward and Tom Norton who took on many valuable shifts throughout the campaign AND we've got a forward line to make your mouth water with the extraordinary David Ling setting up the tallest of sweet finishers, Bruce Graham, alongside the hardest of grafters Brandon Benedict.
Their shirts are just a one pound ticket away (if you're lucky) and you can join in the fun by CLICKING HERE.
The official prize list for this for GRAND SLAM RETRO RAFFLE # 01 is:
#19 Ling
#21 Graham
#26 Benedict
#71 Ward
#2 Norton
This draw runs until Sunday February 28th at nine o'clock in the evening.
The number of tickets is limited as usual so with an amazing five prizes this week your chances of winning are multiplied many times over.
But remember, you've got to be in it – to win it!
Good luck everyone!
STAY SAFE, STAY HOME AND WE'LL SEE YOU AS SOON AS WE CAN!