210303 | Doucet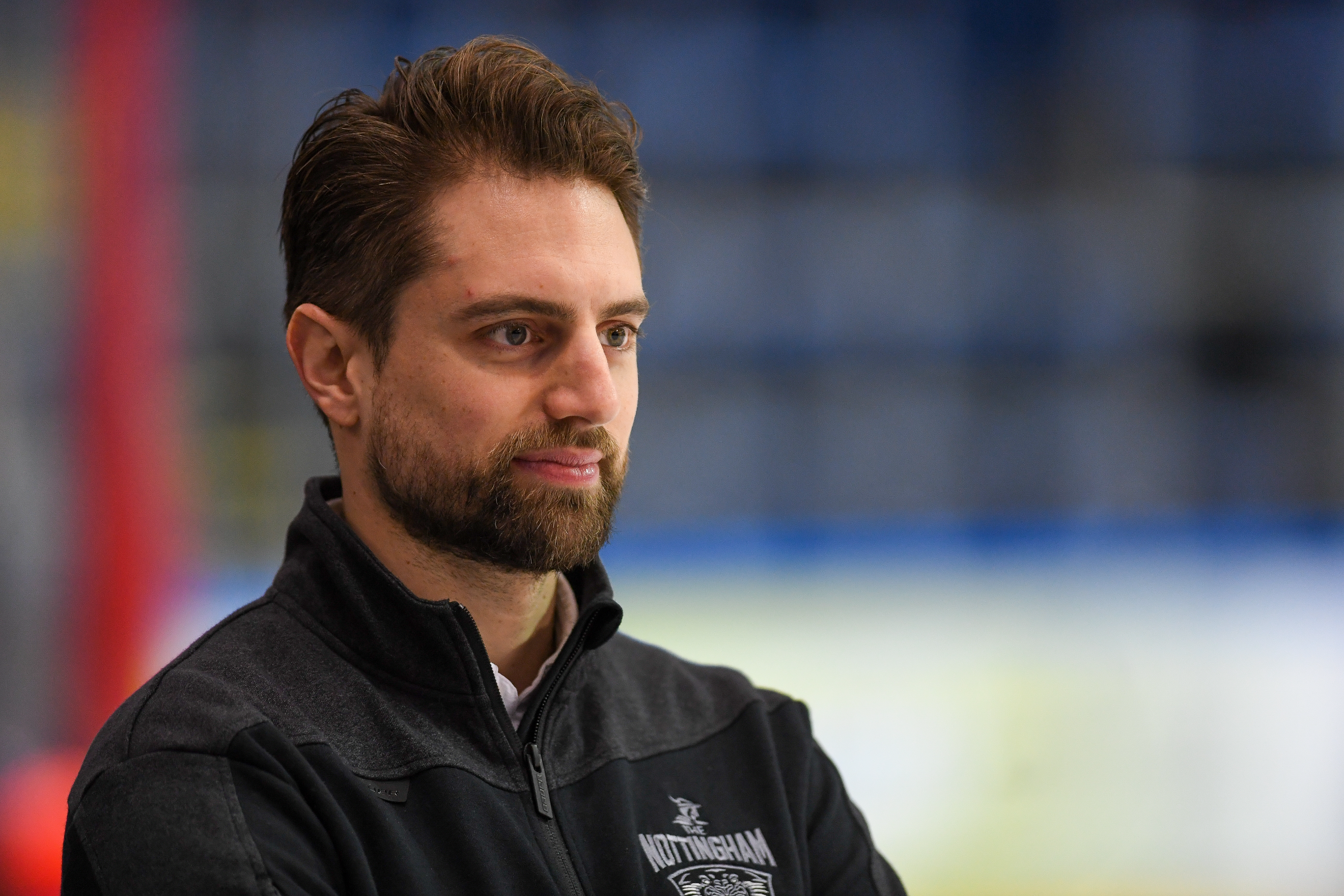 We're expecting the news stories to come thick and fast over the coming days after the announcement that THE NOTTINGHAM Panthers will be taking part in the Elite Series of games to be streamed live from the National Ice Centre in April.
Panthers, Sheffield, Coventry and Manchester will be taking part in 24 regular games, aggregate-score semi-finals and a best-of-three final.
With a draft of GB internationals to come and the inclusion of top end foreign players the Series will be keeping faith with the Elite League product.
Director of Hockey Gui Doucet spoke to PanthersTV, with Jeremias Chimney Systems, after a busy day of phone & Zoom calls after it was announced that THE NOTTINGHAM Panthers would take part in the Elite Series of games in April.
Gui speaks of his excitement at getting back to the job of recruiting a team before getting into the return of Head Coach Tim Wallace, how this short series affects his long term plans for the Panthers' roster, how long he thinks it will take him to finalise his line-up and why fans should be excited about what the product that will be put on the ice.
See the interview with Gui through the thumbnail below.
Meanwhile, it's been confirmed that THE NOTTINGHAM Panthers will have Head Coach Tim Wallace behind the bench for the upcoming Elite Series.
Wallace is already working with Director of Hockey Gui Doucet on their recruitment plans.
Panthers' Radio with XYNOMIX caught up with club chairman Neil Black just after the series was announced and he couldn't hide his excitement at the plans getting the green light
Hear him now through the link in the Radio Buzz section.
WE'RE BACK – THE ELITE SERIES – NOTTINGHAM/SHEFFIELD/COVENTRY/MANCHESTER – STREAMED LIVE THROUGHOUT APRIL!