210317 | Domingue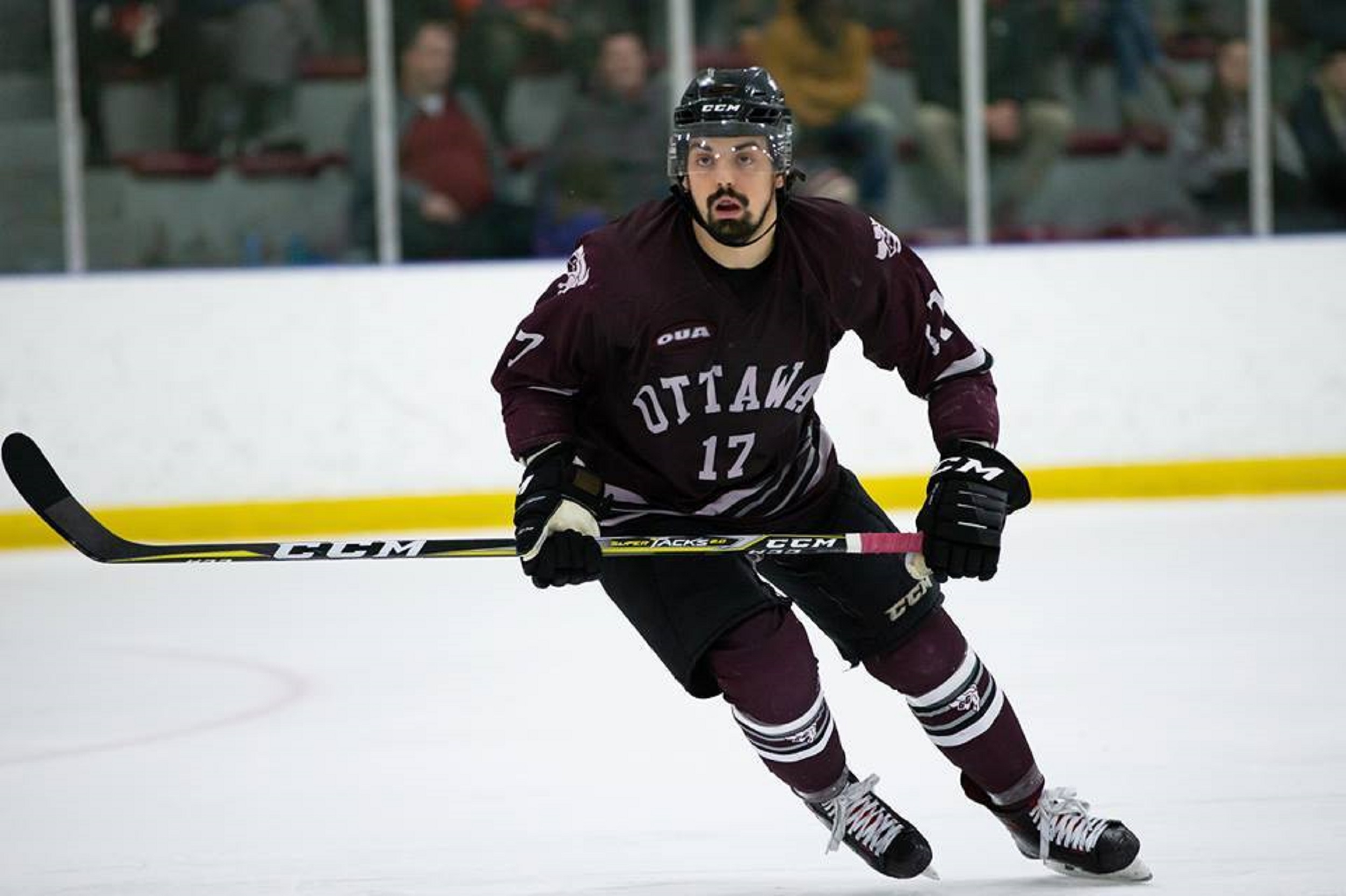 The Nottingham Panthers have added forward Kevin Domingue to the roster for April's Elite Series in Nottingham.
He's a right-shooting centreman and joins the Panthers for the series after a spell with the ECHL's Tulsa Oilers during the 2020/21 season.
Scouts have described him as a late bloomer. Kevin spent four years at the University of Ottawa, who play in the Canadian University Sports League which has produced many players that have gone on to successful careers in the EIHL.
He racked up 127 points (71 goals and 56 assists) in 112 regular season games at university.
He also recorded 27 points (17 goals and 10 assists) in 23 playoff games during his time at Ottawa.
The native of Laval, Quebec says he's excited to pull on the black and gold in the Elite Series and show the team what he can bring to the table. He's been talking to PANTHERS' TV with Jeremias Chimney Systems see and hear him through the thumbnail below.
Meanwhile, Director of Hockey Gui Doucet tells Panthers' Radio with XYNOMIX he's been keeping an eye on Kevin throughout his university career. He talks about him being a sniper and says he likes the player's keenness to come to Nottingham and show everyone what he can do. Listen through the link in the Radio Buzz section that is to the right of this story.
Kevin Domingue will wear #17 during his time in Nottingham.
THE ELITE SERIES … COMING TO A DEVICE NEAR YOU THROUGHOUT APRIL.
PANTHERS, STEELERS, BLAZE AND STORM.
WEBCASTING DIRECT TO YOUR HOMES FROM THE NATIONAL ICE CENTRE.