210319 | Talbot-Tassi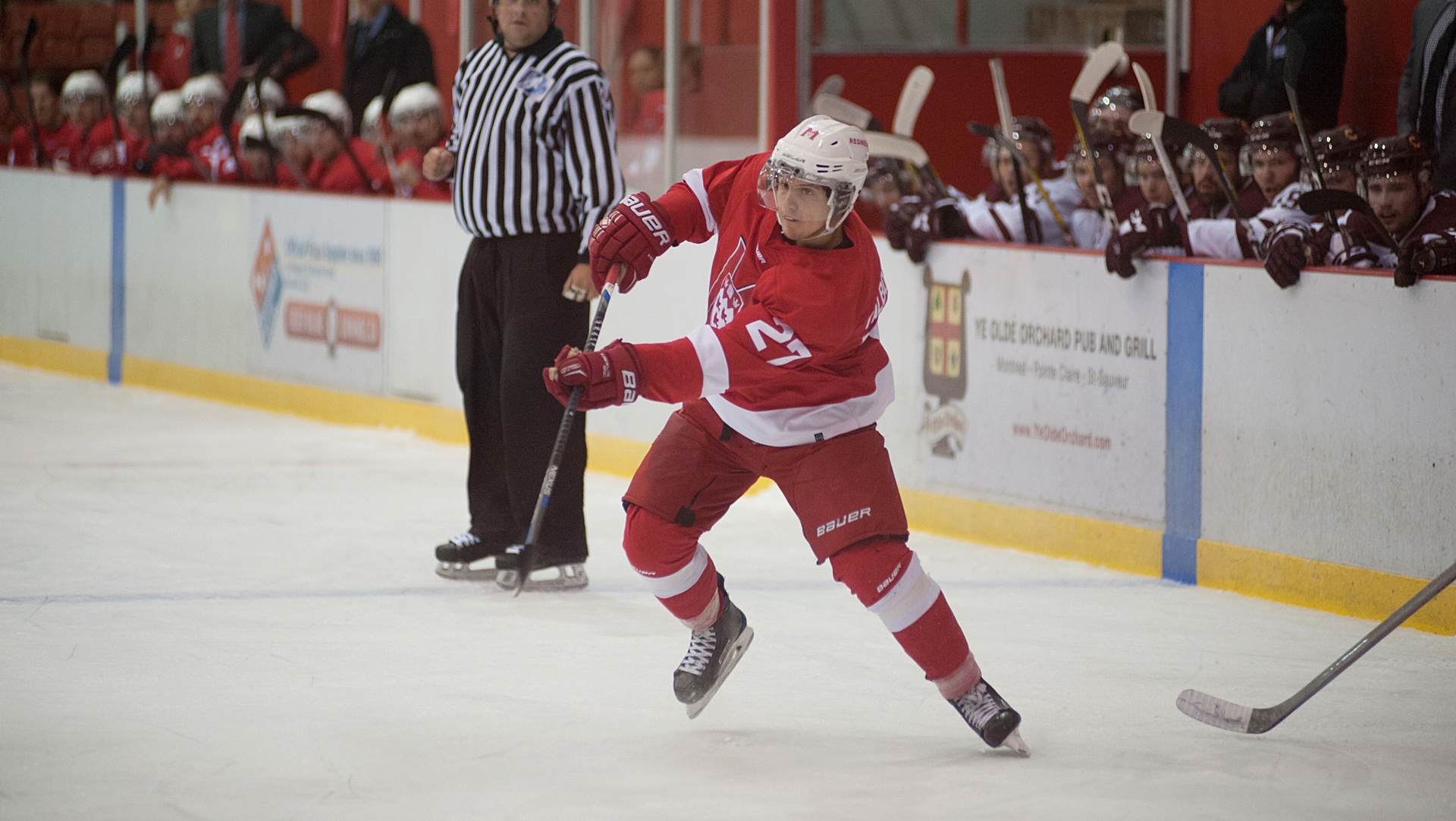 THE NOTTINGHAM Panthers have added defenceman Dominic Talbot-Tassi to the roster for the Elite Series.
The blue liner has been described as a smooth skater who is comfortable with the puck on his stick and Director of Hockey Gui Doucet is expecting his latest signing to become a fans' favourite when he hits the ice in the upcoming April series.
Scouting reports refer to his potential being unlimited and the player is already known for setting up his team mates.
He joins the Panthers from McGill University, who play out of the Canadian USports league, where he recorded 135 points (29 goals, 106 assists) in 140 games over five seasons from defence.
He also added 30 points (five goals, 25 assists) in 29 playoff games during his time there.
The Elite Series will be Dominic's first competitive action since the 2019/20 season due to the pandemic and he says he is eager to make his mark for the Nottingham Panthers.
STAY SAFE, STAY HOME AND WE'LL SEE YOU WHEN WE CAN - BUT YOU'LL SEE US IN THE ELITE SERIES BEING BEAMED LIVE TO YOUR HOMES THROUGHOUT APRIL!