210325 | Boivin V2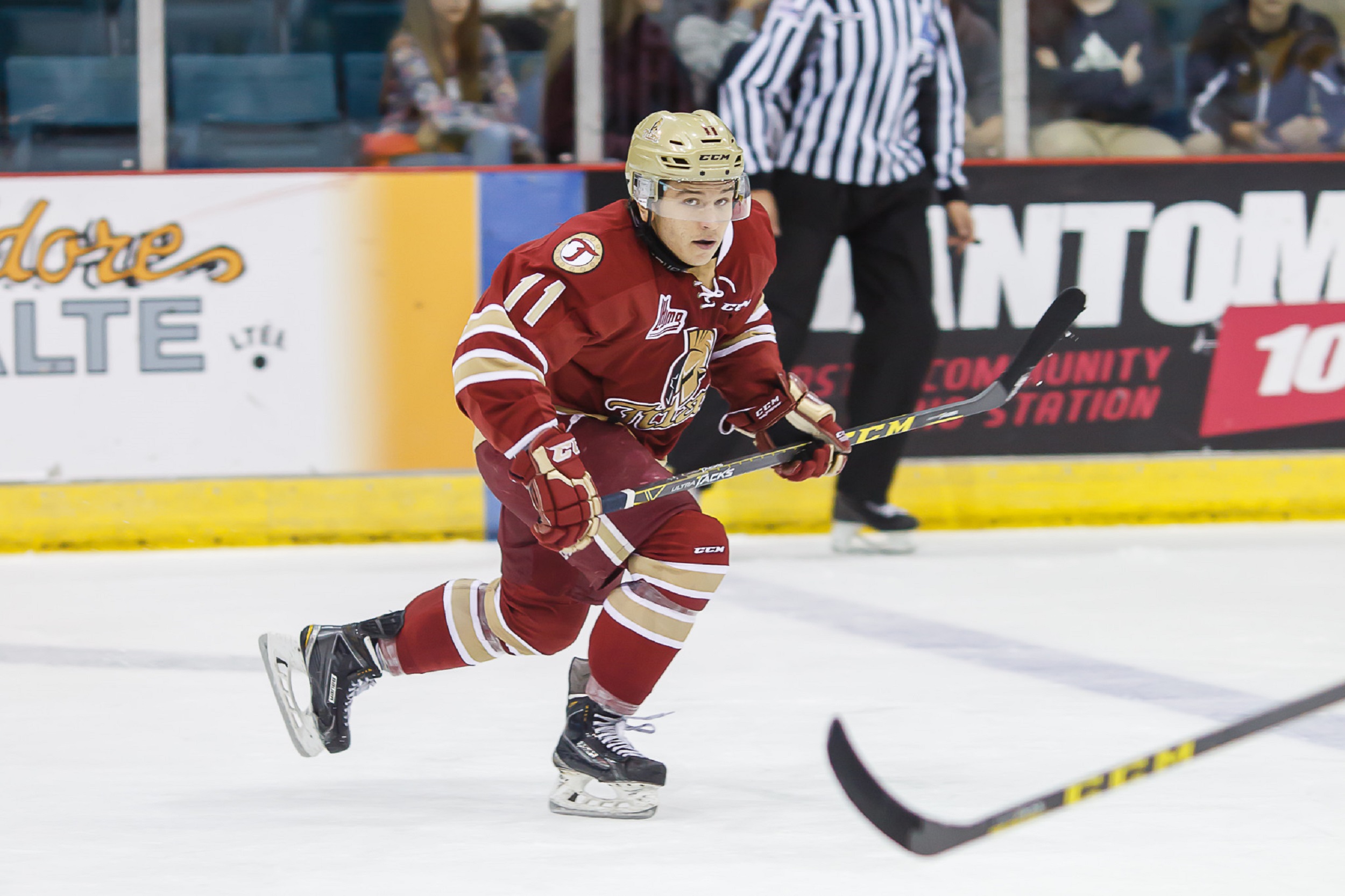 THE NOTTINGHAM Panthers have added forward Christophe Boivin to the roster for April's Elite Series.
Christophe Boivin heads to Nottingham from the University of Québec-Trois-Rivières, who play out of the Canadian USports league, where he has spent the last three seasons.
Before university the Québec native spent four campaigns with Acadie-Bathurst Titan of the QMJHL where his points rose year-on-year.
In his final junior year Christophe recorded 90 points (43 goals, 47 assists) in 68 regular season games and added a further 14 points (five goals, nine assists) in the playoffs. Then at university he had well over a point a game.
Director of Hockey Gui Doucet is excited to see what the 25 year old can do in the five-week tournament.
YOU CAN WATCH HIM AND THE REST OF THE NOTTINGHAM PANTHERS ON THE WEBCASTS FROM THE ELITE SERIES.
THE GAMES ARE JUST £13 EACH TO BUY BUT YOU CAN SLASH YOUR COSTS BY BUYIONG ONE OF THE MULT-GAME PACKAGES RIGHT NOW!