210326 | Doucet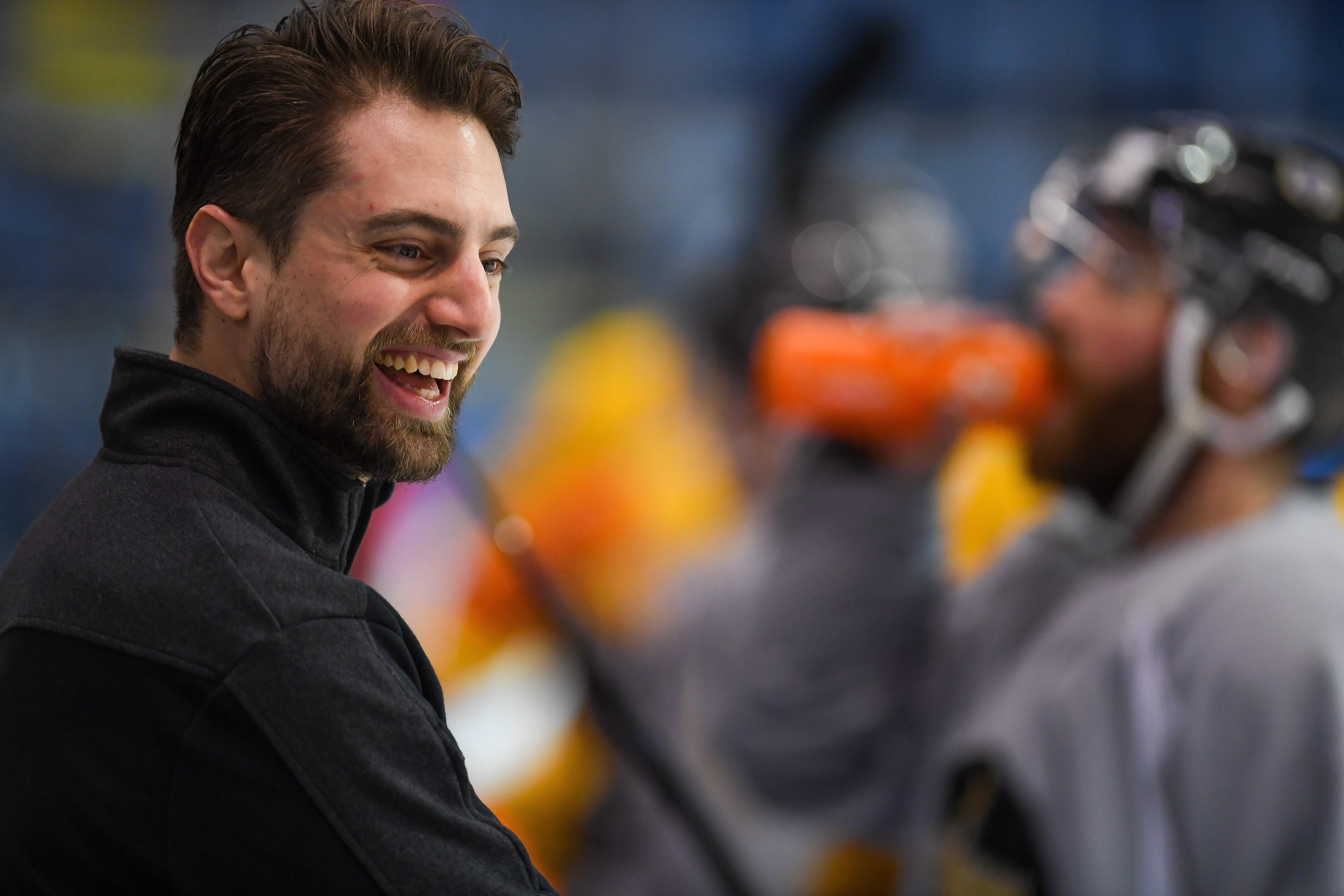 THE NOTTINGHAM Panthers have completed their import line-up for the Elite Series with the signing of Austin Cangelosi.
He joins the team – like Nick Dineen before him – from Lillehammer and Gui Doucet says he fills a similar role as an experienced, reliable, consistent centreman who can be trusted whatever is happening out on the ice to do his job.
Hear Gui on Panthers' Radio with XYNOMIX through the link in the Radio Buzz section.
AND YOU CAN WATCH THE TEAM IN ACTION WHEN THE ELITE SERIES FEATURING PANTHERS-STEELERS-BLAZE-and STORM IS WEBCAST TO YOUR HOMES THROUGHOUT APRIL.
DON'T MISS A SECOND OF THE ACTION – CLICK HERE TO BOOK YOUR WEBCAST PACKAGE – ON SALE NOW WITH BIG DISCOUNTS ON THE GAME PACKAGE DEALS!