210328 | FitC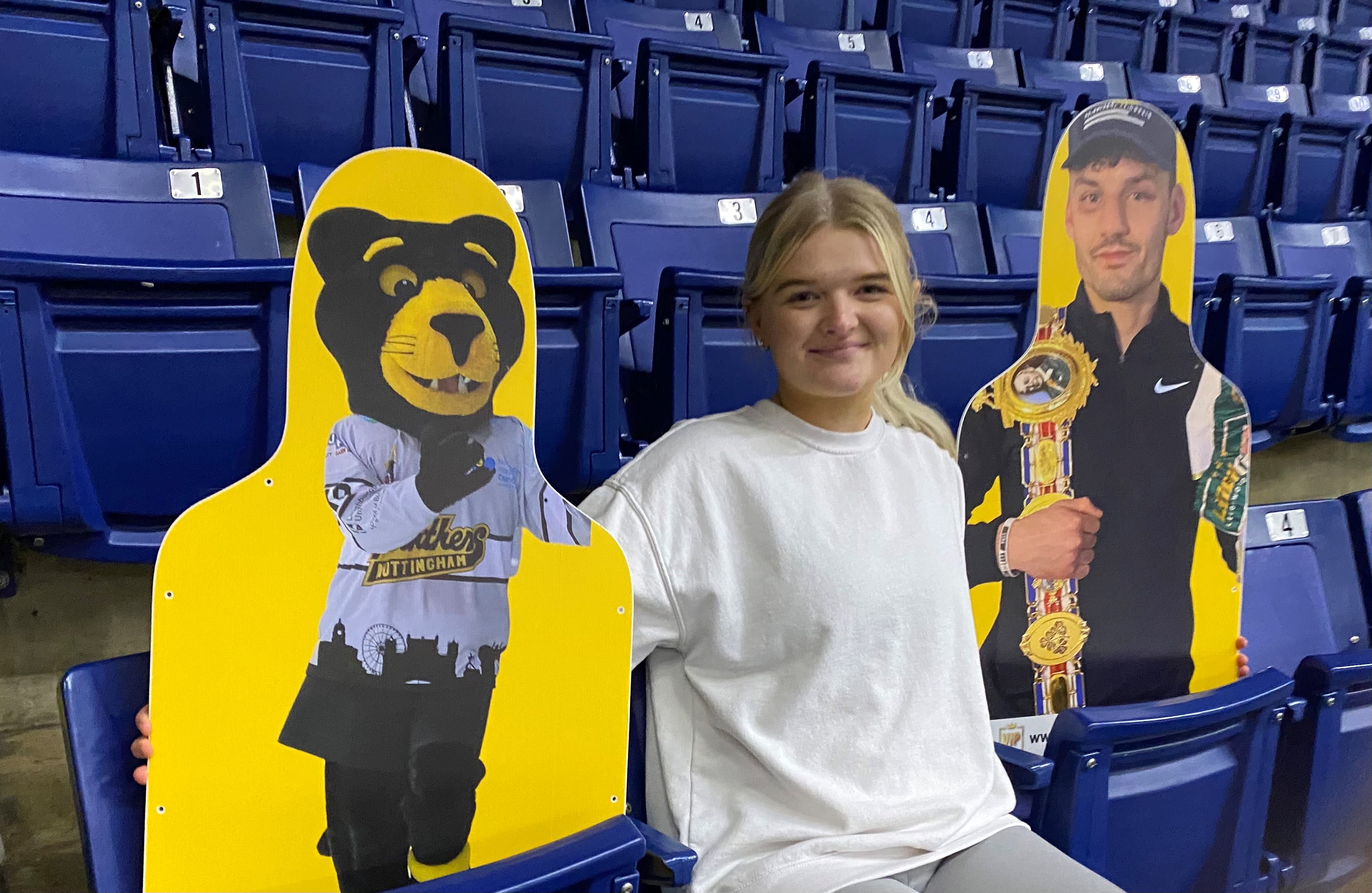 WE NEED EVERYONE TO STAY SAFE AT HOME DURING THE ELITE SERIES BUT YOU CAN STILL BE AT THE GAMES, AT LEAST YOUR FACE CAN BE IN THE CROWD WITH OUR UNIQUE CARDBOARD CUT-OUT OFFER!
The pandemic means you can't be at the games in person but we're hoping you're going to be there in spirit and on life-sized cardboard!
Join the flatpack fanbase. Prices start at just £25. EVERY cut out will be signed by one of the Panthers' players.
It'll be a lucky dip on who actually signs your life-sized cut-out but it'll make your cut-out even more special.
Click on the link below to join in the fun.
The basic face in the crowd costs just £25 and that gets yours into all the games.
If you upgrade to a gold package for £40 you're guaranteed a prime seat AND a chance at our "home" games to win a shirt signed by the whole Panthers' team.
The players will be signing the cut-outs from both price ranges.
We've got a fun game in mind for the webcasts at our games to help the gold package winners spot themselves and claim their prizes.
There's no social distancing rules for the cut-outs –you can all rub shoulders safely! So you can set them up for groups of friends, for families and you can even send the family pet along!
Once we get back to normal your signed cut-outs will be waiting for collection as a permanent reminder of your time in our Elite Series revolution.
Your support is vital to the success of the Elite Series.
#BeTheRoar with a face in the crowd… Click here.
THANKS FOR YOUR SUPPORT … YOU ARE THE BEST!
Elite Series on the ice and streamed to your homes live throughout April! Massive webcast discounts available. CLICK HERE.