210329 | Doucet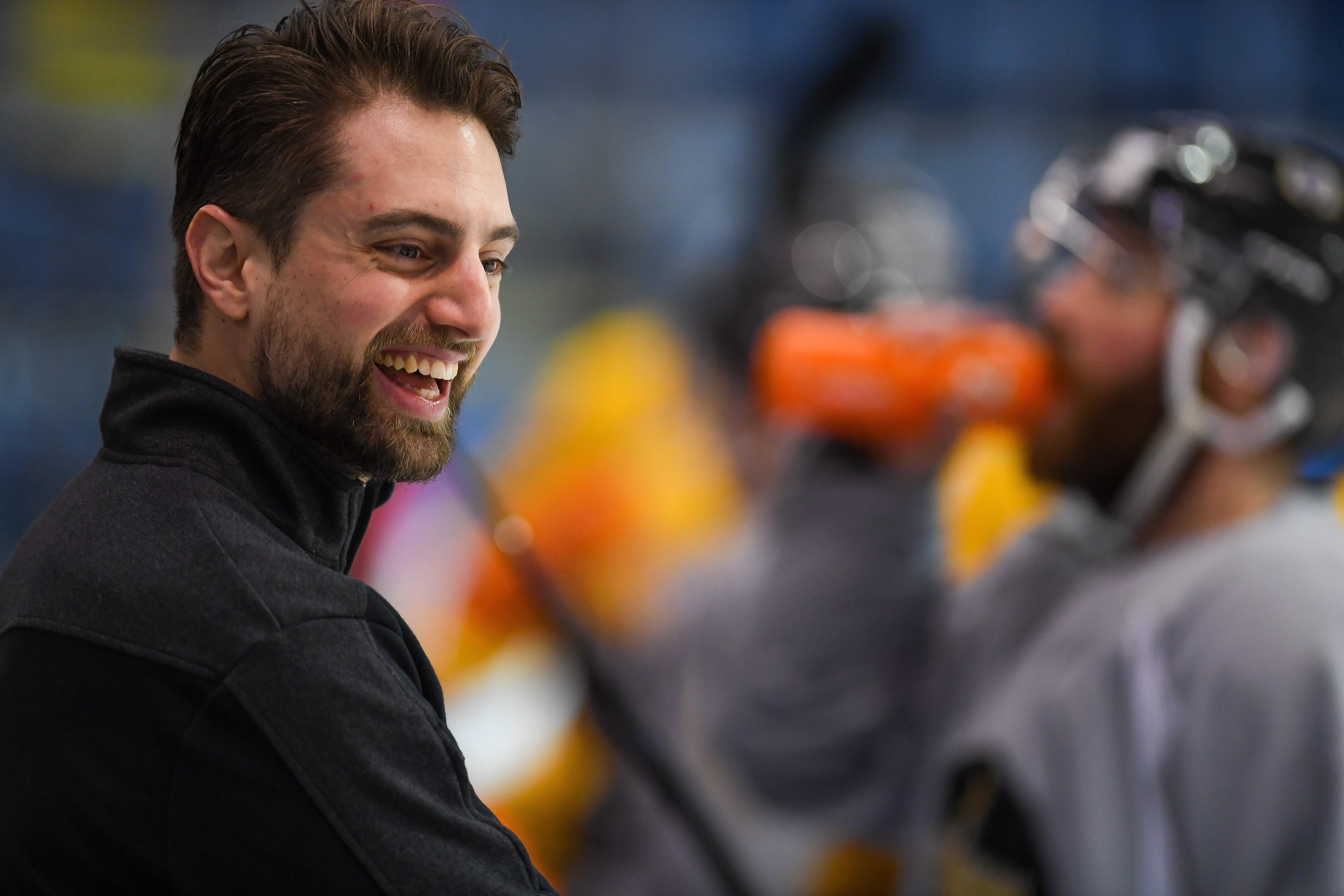 The Nottingham Panthers' Director of Hockey Gui Doucet pronounced himself happy with the way the first day at Elite Series camp has unfolded.
The players arrived on schedule over the weekend and were on the ice for the first time together at training at the arena this morning.
They were having a video session with the coach late this afternoon as well as meals and recovery time.
The Elite Series countdown is underway and faces-off on Saturday when Panthers take mon you-know-who at seven.
Fans can't attend but you can catch every second of the action on the webcast streams.
£99 GETS YOU ALL TWELVE OPENING GAMES FOR THE PANTHERS!