210330 | Doucet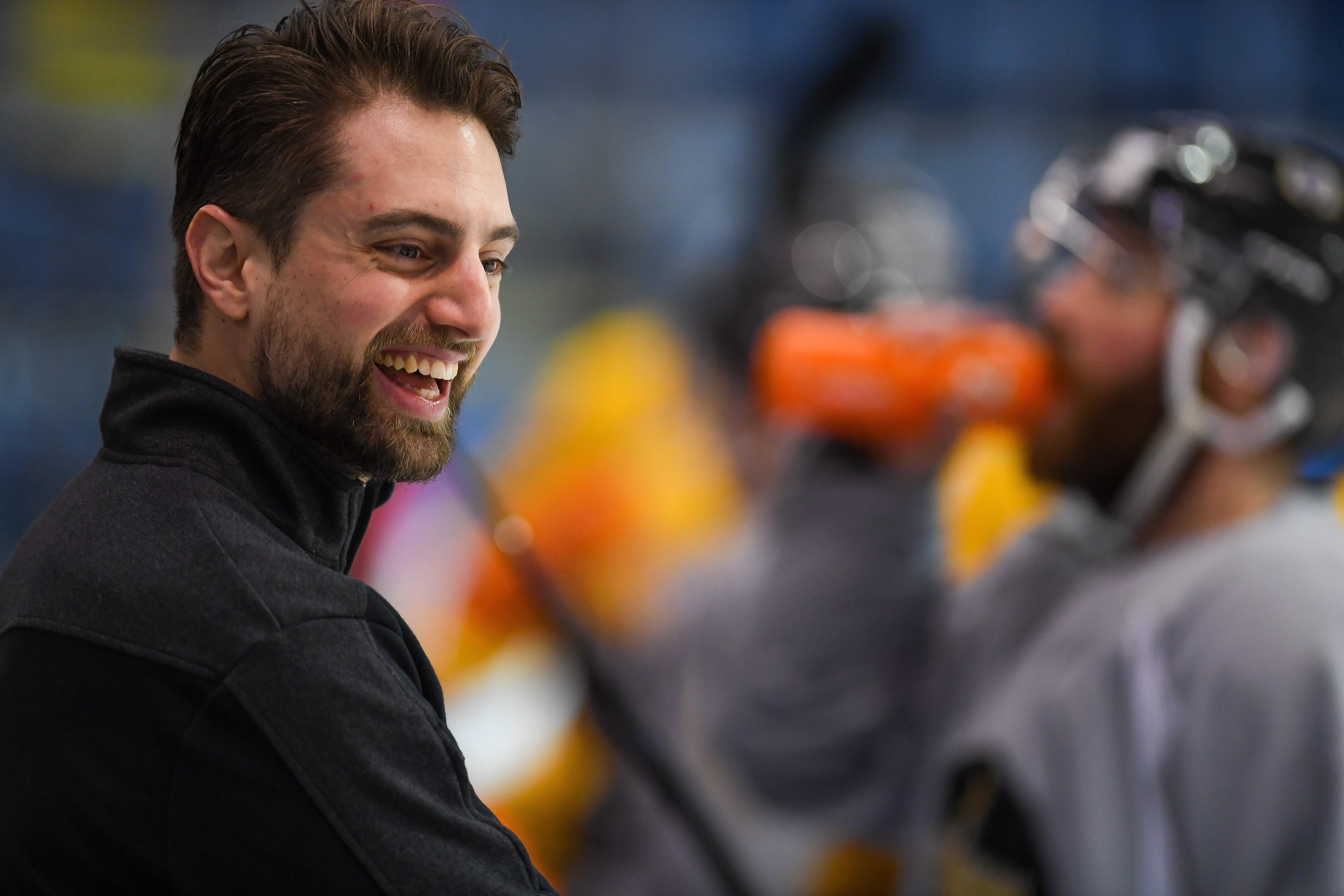 Ice painted – tick.
Boards wrapped – tick.
Training going well – tick.
Fans cut-outs arriving Wednesday- tick.
Happy, smiley faces in camp – tick.
Countdown ticking over – tick, tick, tick.
Director of Hockey Gui Doucet joins us on Panthers' Radio with XYNOMIX for a catch up. Hear him now through the link in the Radio Buzz section.
Covid means the games have to be played behind closed doors but fans don't have to miss out.
WEBCASTS ON SALE NOW. THE ELITE SERIES FEATURING THE NOTTINGHAM PANTHERS – COVENTRY-MANCHESTER AND SHEFFIELD.
ALL TWELVE PANTHERS' GAMES ARE AVAILABLE FOR £99 (THAT'S JUST £8.25 PER MATCH!). Other deals are also available.